Tajima Direct is a polarized lens replacement company essentially offering our patented polarized lenses that can be fit into any frame for replacement or upgrade purposes. Including Prescription.
All for a fraction of the cost of a new branded pair of sunglasses or new Rx lenses from an optometrist. We're less than a year old and became profitable in the last month.
Was it a lightbulb moment or gradual moment to start Tajima Direct?
The story really begins 20 years ago when I was 2 years old, and my Dad left his key leadership position at Oakley to create a better polarized lens than the industry and brands were offering. This vision evolved into the invention of the most advanced polarized lens technology in the world, made in Japan with the finest polarized lens maker in the industry. It was this innovation that birthed his new sunglass brand, Kaenon (named after me Jacob Kannon). So, I grew up around sunglasses and around this polarized lens technology my whole life.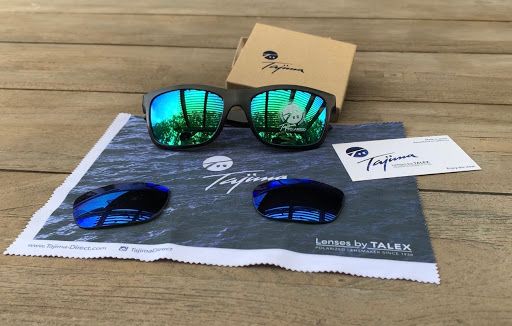 After selling Kaenon four years ago, Steve again collaborated with his lens partner to establish Tajima Lenses by Talex, the B-B channel for this lens technology.
How did you validate the idea?
I remember the day we really started to discuss the idea. It was June 2018, I had just finished my Sophomore year at Stanford University, and my Dad and I were in the car driving home. I turned to him and said "Dad, why don't you sell your lenses directly to the consumer? To have the best polarized lenses for whatever frame best fits their lifestyle." He responded, "I'd like to, but it must be brought to market differently…through technology, new methods and young people." So, with his 25 years of eyewear industry and brand building experience, matched with my youth, technology, and Stanford cutting-edge resources, we started developing and vetting the idea. In the next few weeks, I was in the car with one of my long time friends and he pulled out his high-priced Dolce and Gabbana sunglasses with scratched, beat up lenses. I asked him "how do you see out of those?" and he responded, "Yeah it's not ideal, I just love the frames and don't want to buy a whole new pair." BINGO! I asked him if he'd pay $100 to put a new pair of our lenses in his frames and just like that, we had our first customer.
Who is your target demographic?
Our target demographic is any sunglass owner or prescription lens wearer, who values their vision, wants a high quality lens, and may also be cost conscious in that they'd rather save a hundred (or few hundred) dollars by replacing / upgrading the lenses in their favorite pair of frames or getting prescription lenses through us instead of through their optician (25-50% less for a higher quality lens).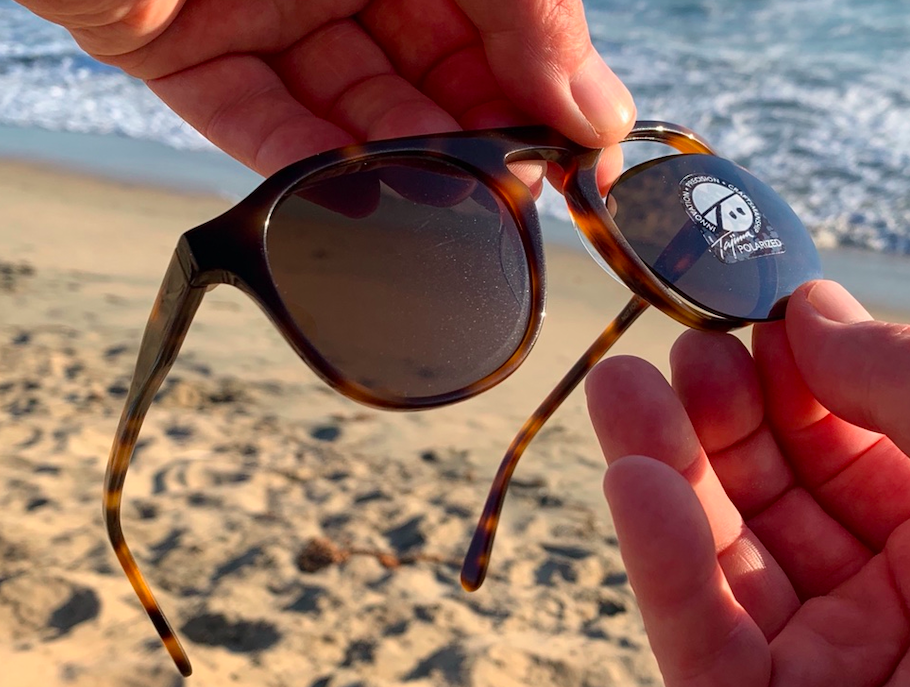 We've been doing a lot of lens replacements for Maui Jim frames, Persol frames, Prada frames, Tom Ford frames, Costa frames, Ray Ban frames, etc in the $150-400 range, where these customers are willing to pay for a higher quality product, but when the lenses start to go bad would rather save a few hundred dollars and extend the life of their sunglasses with us rather than buy another new pair.
What is the funniest/most strange customer request you've had?
One of my favorite customer stories was a few months in, legendary skier Bode Miller made an order paying full price for replacement lenses for his Maui Jim frames. We fulfilled his order and he loved the lenses so much that he bought another pair of replacement lenses for his Prada frames 2 weeks later! After that, we finally reached out, and he had this to say: "What a business model! Everyone has frames they love and the lenses go bad." Having that validation early on definitely drove a lot of motivation and drive inside me to make this happen and be truly successful. Another funniest customer requests we had was a customer, who reached out asking if we could process new lenses for his prescription. What made it a crazy request was that his prescription was so strong (-12 and normal Rx is usually around 0 to 3 in magnitude) that he was basically legally blind. He was reaching out because Warby Parker wouldn't do his prescription for him, but we ultimately accepted and fulfilled his order due to how advanced our optical lab is so they could handle it.
How did you fund the idea initially?
When we first started, we made a conscious decision to be very careful with our initial spending and startup costs for a few reasons. Firstly, I was still a full time student and athlete at Stanford and on the Stanford Sailing Team so I wasn't able to fully commit myself yet. Secondly, we wanted to be careful about keeping ownership and equity of the company so we were ultimately able to self-fund ourselves with three thousand dollars of our own money.
Where did you meet your co-founder/founding team?
In the early stages, I spent a lot of time surrounding myself with Stanford professors, who taught the Lean Launchpad and Design Thinking Methodology that focused on finding product / market fit and quantifying demand before creating a business plan or investing tons of money into inventory, etc. I was very lucky to have so many mentors and resources to truly incubate the business at Stanford.
Any tips for finding first employees?
In terms of first employees, it's still essentially just my Dad and I as we bring all the resources that are required at this point given that we have a very lean business model. As we continue to grow, bringing on new employees will be inevitable soon.
Did you run any companies prior?
Before starting Tajima Direct (and during its infancy), I was a full time student-athlete at Stanford University majoring in Management Science & Engineering and competing on the Varsity Stanford Sailing Team. Being captain of the team definitely taught me leadership skills that I will take with me to leading Tajima Direct.
What motivated you to start your own business?
There were many factors that motivated me to start my own business, but a few really stand out. Firstly, the opportunity and timing all made sense from having the lens technology and Japanese relationships available to me as well as the emergence of the Direct to Consumer e-commerce model that allowed me to start with such low initial costs. Secondly, I was drawn to the startup culture while at Stanford not only at school, but in the surrounding area of Silicon Valley. Lastly, I have always envied the idea of making your own schedule and being able to choose my hours. Not in the sense of working less, I've certainly learned that I'm probably working more than I would be at any normal job, but that I can take a morning off if the surf is good or take an hour or two off in the afternoon to go kite surfing if the wind is up and make up that time early in the morning or later at night.
Do you have any advice for someone just starting out?
Since starting this business, I can discern two main learnings / takeaways that will stick with me for life. My first biggest takeaway is that there is no substitute for hard work. What I've found is that there is always so much work to be done or that can be done that I'll never be able to get to it all. The life of an entrepreneur is all about constantly prioritizing by balancing impact with time to implement and putting the time into the priorities that will maximize impact with time to implement. My second learning has been that running a company is all about iteration and adaptation. The world will hit you with things you don't expect, like COVID-19, but the success comes from adapting to the circumstances and making the best situation out of it.
For us, that meant emphasizing and focusing more on the messaging of being contact-free, delivering directly to your door, saving a trip to the doctor's office, etc. That leads into my advice for someone just starting out: Be ready to work hard, put all your energy into it, don't be afraid to iterate and shift based on data and feedback, and finally, adapt to the changing world around you.
What has driven the most sales?
For us, we've found Google Search to be the greatest driver of sales at this stage. It's like picking the low hanging fruit, as these are people searching for what we do, and all we have to do is show up when they search and convince them of our price / value proposition. It ended up being much harder than it sounds, but after many iterations of our website and tons of UX testing, it drives much of our sales.
What is stopping you being 3x the size you are now?
In terms of growth, we are trying to be careful and thoughtful about having steady, sustainable growth. In many of my classes at Stanford, we'd talk about the constant startup dilemma or question of growth vs. profitability. Which is better, what is the right balance, etc. For us, we don't have hundreds of thousands or millions of dollars of investment money so we want to make sure we are profitable the whole way (which we currently are) and we know we have a product / service that people love so we want to make sure we are growing at a rate that allows us to delight our customers and never feel overwhelmed to risk an unhappy customer.
How do you protect yourself from competition? Do you have any trademarks/patents?
Yes, our lens technology, Tajima Urethane™, is patented. We are the only place you can get this superior lens technology direct to consumer in any frame and we try to be very transparent in how we describe our lenses to our consumers on our website.
In terms of protecting ourselves from competition, there are other lens replacement companies out there, but they all use cheap and generic polycarbonate lenses, which they try to tout as high quality or "elite", but in reality, they will be cheaper and worse in quality… you get what you pay for! Besides Tajima Direct, our patented lens technology is only sold to a select group of some of the greatest sunglass brands in the world.
What are the top 3-5 apps your business could not run without?Why are they essential?
The top app our business could not run without would firstly be Google Analytics. As a fully online company, we have the luxury of being able to track and gather so much data and information that truly drives much of our decision making. However, something that my dad always likes to remind me is "Data means nothing without the human element and touch" so we try to use the data, but with humans to make sense of it all. Secondly, we would not be able to run without Google Sheets. It sounds simple, but we keep a master document with 22 tabs ranging from current financials to weekly KPI dashboards to inventory, etc. Lastly, we certainly would not be where we are today without some of the user testing and UX tools we used early on to dial in our website including TrymyUI, which provides user testing so you can watch the user's screen navigating your site while also listening to their audio saying what they are thinking and HotJar, which allows you to make funnels and record real users screens to see where they click, where they pause, where they drop off, etc.
What are your favourite books?
My favourite books would certainly be Phil Knight's story of Nike in Shoe Dog and The Tipping Point by Malcolm Gladwell. Shoe Dog really inspired me to see the story of Nike and how he built it from nothing into what it is today as well as reading about his relationships with the Japanese as our closest business partners are our Japanese lens makers. The Tipping Point by Malcolm Gladwell was an eye opener for me into how to think about the different stages of building a business from early adopters to the mass and how to leverage different types of people who believe in your product.
What are your favourite podcasts?
My favourite podcasts would certainly come from the Knowledge Project by Shane Parrish and Farnam Street. Shane sits down with experts from a wide variety of fields and tries to learn about their decision making processes, and I truly find it fascinating and inspiring.
What are the next products you're working on? Are there any releases you can tell us about?
Going forward, our biggest focus and challenge is getting the word out and casting a wider net by reaching more people. The concept of lens replacement is so foreign to most people that they don't even know it exists. We've been able to refine our messaging, processes, and website to the point where nearly all of our customers are ecstatic about their product and we are ready to reach more people. The next major product we are working on is getting an accurate and easy to use online eye exam on our website. With the Coronavirus, people don't want to take unnecessary risks like going to their eye doctor so we want to be able to fully accommodate people on our site who need a prescription by allowing them to get their updated prescription from our site and then get new prescription lenses in their favorite frames without having to leave the safety and comfort of their home.
Where do you see the company in 5 years?
In 5 years, we hope to have disrupted and revolutionized the eyewear space to make people think about eyewear differently. Part of the motivation for starting this company was because I think you can think about eyewear differently than just one piece. The frame is a lifestyle choice. You can have a sporty semi-rimless wraparound frame, an expensive designer fashion frame, a cheap floating frame, or anywhere in between.
However, the lens is all about functionality and having the sharpest, colorful, vibrant, and glare-free view. Therefore, I hope to shift people's perspective to finding a frame they love and then getting the best lens put in that frame, prescription or not. At this point, we are not thinking about selling, but for the right price at the right time, who knows - we've got a long road ahead of us before that time comes anyway.
| Company Name: | Tajima Direct |
| --- | --- |
| Founder: | Jacob Rosenberg |
Comments