Degelis Pilla & Kym Byrnes founded TribeTokes. They create luxury CBD vape oils, skincare and wellness products for the next generation cannabis consumer - who respects plant science, consumes mindfully and expects top quality products from trusted brands. TribeTokes pioneered the "clean vaping" movement, in which their cannabis vapes uses only 2 ingredients: pure full spectrum oil and natural plant terpenes.
Was it a lightbulb moment or gradual process of TribeTokes?
Gradual process! We knew we wanted to be a part of the cannabis industry and to innovate to help make it better. We launched a few accessories and started buying booths at industry trade shows to get our first customers. Our biggest insight from those first trade shows was that the demand for vaping cannabis was exploding (for many reasons), but the CBD vapes available for purchase at these trade shows in the early days were really subpar.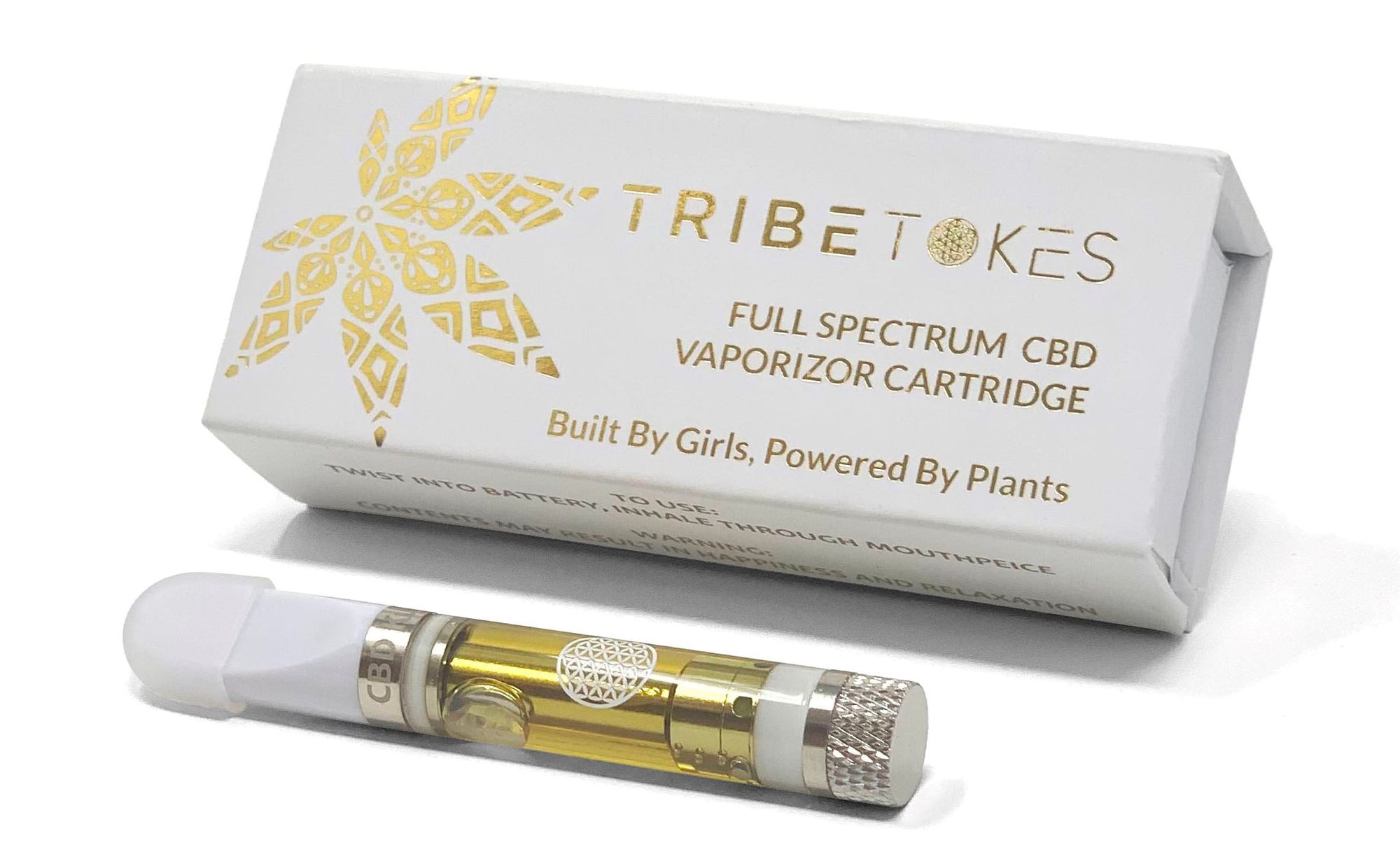 Several operators were cutting them with chemical additives such as VG, PG or MCT, so we decided to better serve our customers by providing a "dispensary grade," healthier CBD vape alternative they can trust.  We found manufacturing partners in California and asked them to be  our partners to develop a line, and Tribetokes was then formed.
How did you get your first three customers?
I designed cheeky Cannabis Christmas cards in November 2016 and sold them at the NYC networking event Cannagather. "Merryjuana Christmas" and "How do you think the Reindeer Fly So High?" People loved them and it allowed me to start growing my email list :)
Have you raised any money? How much?
We are 100% founder funded and bootstrapped!
What regulatory approvals did you have to go through?
CBD is very lightly regulated, so we practice what we like to call "self-regulation" – batch lab testing and practicing clean manufacturing processes.
Who is your target demographic?
We call it the "next generation" or evolved cannabis consumer -they are willing to pay a premium for high-quality, healthier products - they don't want to buy cannabinoids at a gas station, they want quality products from brands they trust so they can incorporate it into their daily lives and feel good about it!
What is the funniest/most strange customer request you've had?
Someone asked us yesterday if our vapes contained mammals because they have a mammal allergy. Our vapes are vegan for the record - we are 100% plant-based! Goes to show how concerned people are about what exactly is in vape pens these days.
How did you fund the idea initially?
I wrote a $10,000 check for inventory and then sold it, took the profits and purchased more inventory. I was working out of my apartment.
Where did you meet your cofounder/founding team?
I met KymB at Women Grow (NYC Chapter).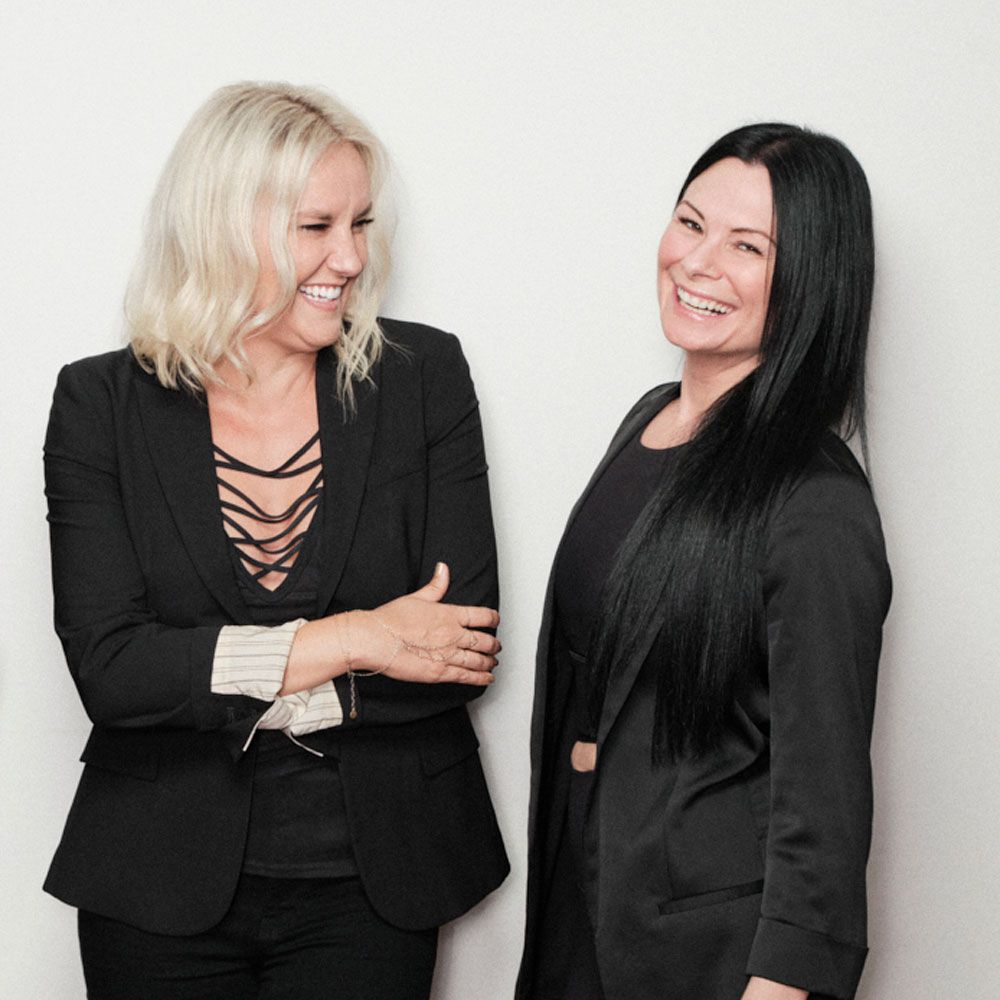 We hit it off and had a similar vision for  building a consumer products brand in the space and eventually applying for a state license.
Any tips for finding first employees?
Hire good humans who are smart and resourceful -  I think skill sets can be trained.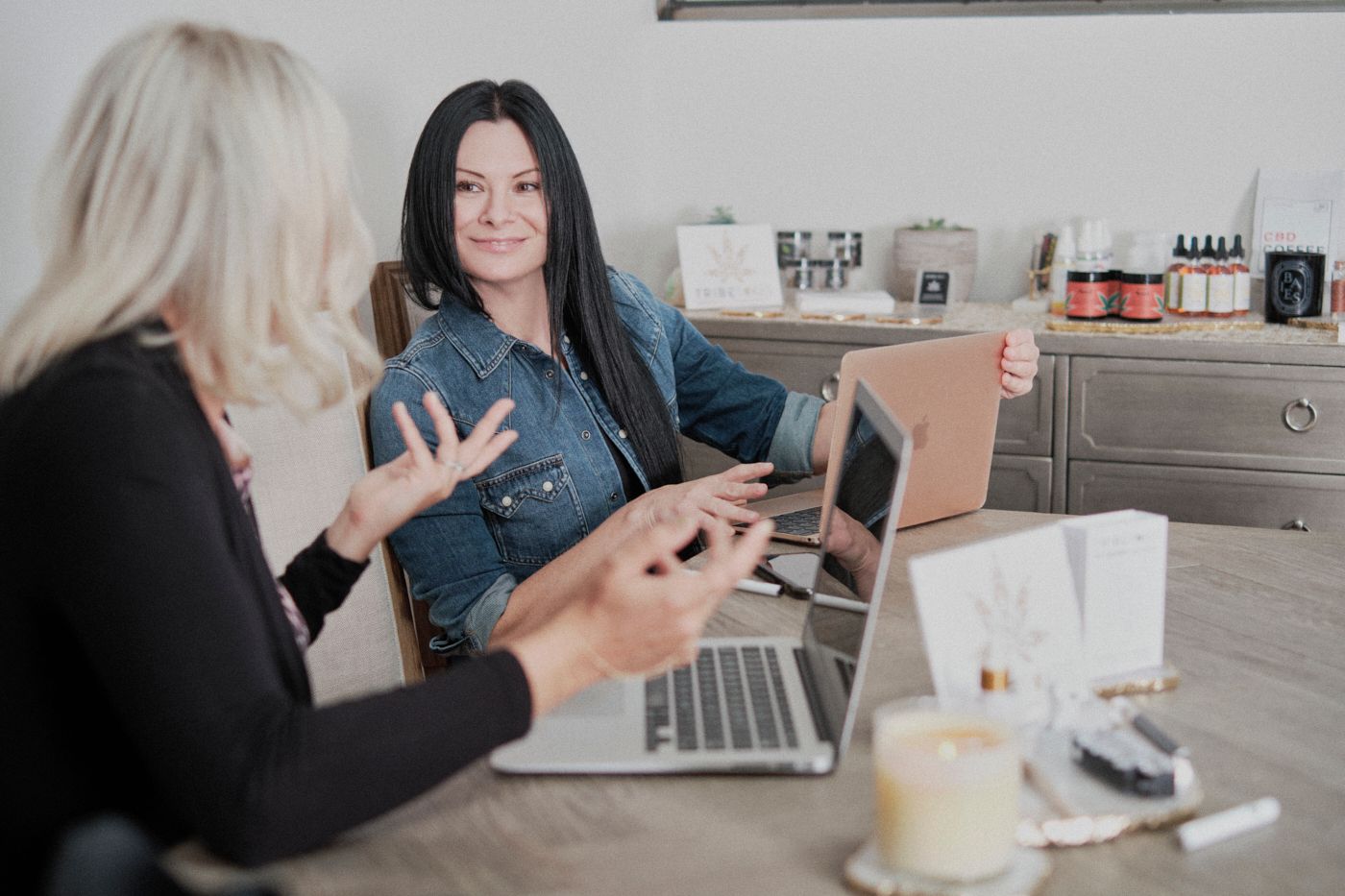 We are a team of hustlers and you can smell someone's hustle from a mile away - you either have it or you don't!  
Did you run any companies prior?
I was the COO of TopShelf Clothes, a fashion tech startup, and then Instafluence, one of the first social media influencer agencies (in the days of Vine). Before that I worked on wall street. Kym was a pilates entrepreneur and owned her own studios in Florida, which she eventually sold.
What motivated you to start your own business?
Adventure, and a balance of freedom and personal responsibility. My dad owns his own business, and growing up I witnessed him working super hard but also writing his own script. Starting your own business for the money is NOT a good reason! There are years you can make nothing, you need to love the game or you will not make it.
What were your family and friends' first thoughts on your company?
I am fortunate in that my friends and family are always supportive - even if they wonder if I'm  crazy, they trust there is usually a method to the madness. Most of them use and love TribeTokes products though so I think they are on board :)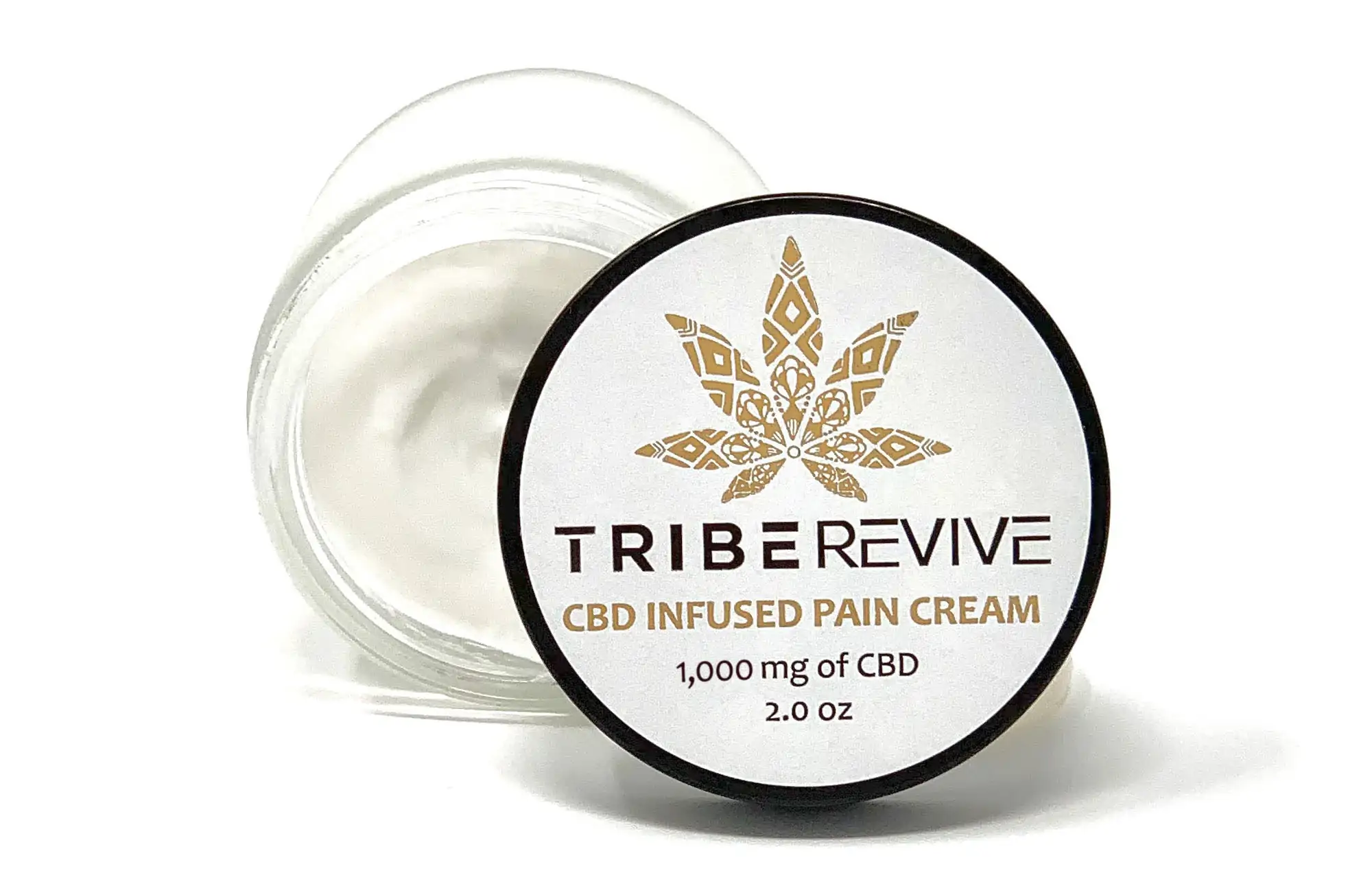 My mom and dad have both come to me separately saying, "I'm not just saying this because you're my daughter, but your TribeREVIVE pain cream is unbelievable, I feel so much better."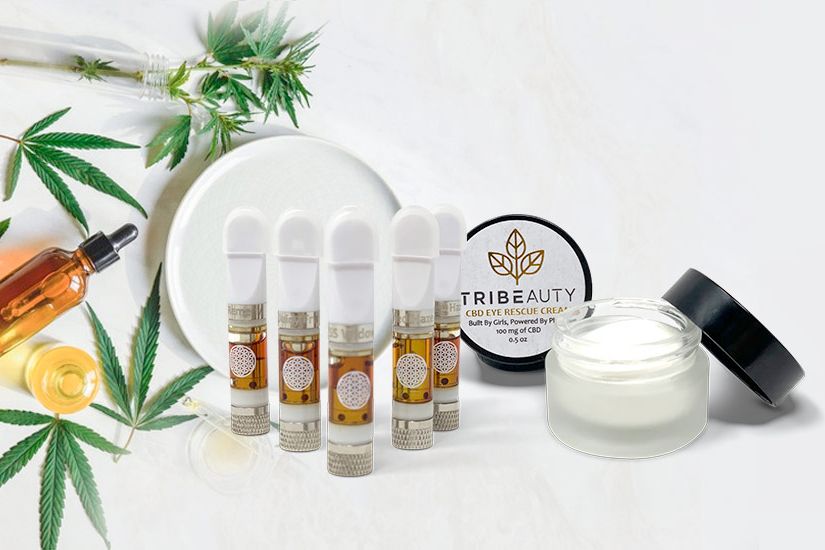 I also noticed my boss at my old investment firm, who was like my work dad, purchasing our CBD vapes online without telling me and that makes me smile.
What motivates you when things go wrong? What is the end goal?
Things are going to go wrong ALL the time in a new business, and especially in a cannabis business. I tell myself, the harder the problems are, the fewer people will be able to (or have the desire to) figure them out - so less competition for us once we get through it!
What has driven the most sales?
SEO (organic search) from Google. People don't like this answer because it takes years of work to build content and domain authority and you can't really just pay for it (people love stories about a magic growth wand). But once you start to rank on google, it's "free" traffic. Second is email - we keep our emails funny and have a super low unsubscribe rate - people like to laugh.
What is stopping you being 3x the size you are now?
We are blocked from advertising on Google, Facebook, Instagram etc.
How do you protect yourself from competition?
Having better products and treating our customers like QUEENS so they never want to leave us!
Do you have any trademarks/IP/patents?
Yes, we have trademarks for our brands. We have intellectual property in the form of our product formulations which we make in house / are unique to us.
What are your favourite books?
Everything by Tim Ferris - the 4 hour workweek, the 4 hour body, Tools of Titans, Tribe of Mentors
What are your favourite podcasts -
Tim Ferriss and Tara Brach (meditation/wellness - her voice alone could solve all of the world's anxiety, and she is an amazing human)
What are the next products you're working on?  
We are formulating a Delta 8 THC version of our best selling CBD pain cream, and launching more strains of our Delta 8 Vape Carts.
Where do you see the company in 5 years?
We are applying for a New York adult use processing license to hopefully launch TribeTokes THC products in our home state!
What is current revenue? If you don't mind sharing.
This year we passed $1M annually for the first time. It took us 4 years because we did it organically.
Would you ever sell?
Yes. At some point Kym and I  will want to monetize what we've built  and spend more time raising a family or traveling.
| Company Name: | TribeTokes |
| --- | --- |
| Founder: | Degelis Pilla, Kym Byrnes |
Comments