SVV was founded by partners Chadwick Xu, Granite An and Tong Li. It compromises three core services, engineering, manufacturing and investment services. SVV provides a one-stop solution for all hardware product development needs.
Was it a lightbulb moment or gradual moment to start SVV?
We made a one year market research before starting SVV we found that the market demanded a technical service platform since all innovation have common characteristics, such as:
- Very high failure rate.
- Starting by producing low volume, by which only a few percent of them could  grow into a viable business, and be successful enough to ship high volume.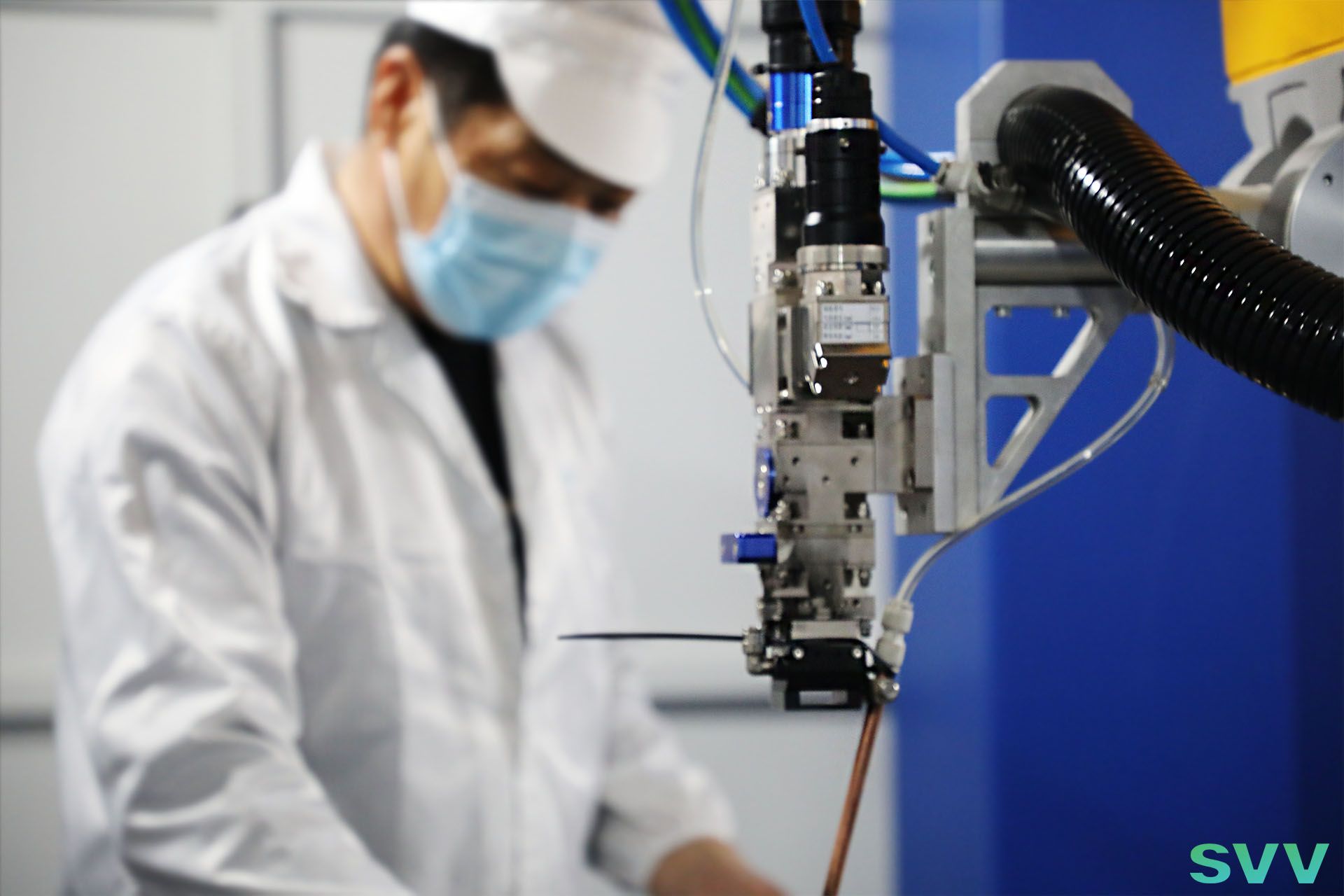 - Many B2B projects will remain at a low volume level throughout their life cycle, even if they are successful, e.g.. majority of medical devices (operational robotics) , industry automation (retail automation, used for 'checking out' systems).
- Most deep tech innovations are complex, diversified, cross-industry technologies, while currently most technical service providers and subcontracted factories are product oriented, they are familiar with a specific product category, but it will be challenging to handle technology that goes beyond their core product range/expertise.
When combining these characteristics together, you will see a market demand that is challenging, high risk, requesting continuous heavy investments into machinery and professional staff, but ironically, is hardly a profitable business.
Have you raised any money? How much?
This investment and yield-model might be the root cause that most players choose a light asset, supply chain management model, introducing innovative teams to factories, so that the risk is primarily shouldered by the factories. However, the downside is that the service quality cannot be assured, depending on the skill set level of the factory and how determined they are with the project.
We think there might be a way out to choose a heavy asset model to control the service quality, and create an innovative structure to resolve the financial return issues and eventually build a closed loop business.
We want to combine technical services and venture capital into a business model. By providing technical services, we are able to have a close observation of the teams, their core technological level and business application, which are the key elements of investments. On the other side, the technical service can also be envisioned as an efficient post-investment tool to increase the success rates of portfolios.
Did you have any experience/expertise in the area?
This combination is planned as a two-step phase, the first phase is to set up a solid engineering service platform within 5 years,  get recognized by providing decent high-quality technical services, and build a portfolio of successful cases.
The second step is to partner with professional VCs to set up a Co-GP fund, the investment arm will provide more deal flow to the engineering platform, and the engineering service will help the fund's portfolio grow faster and more efficiently.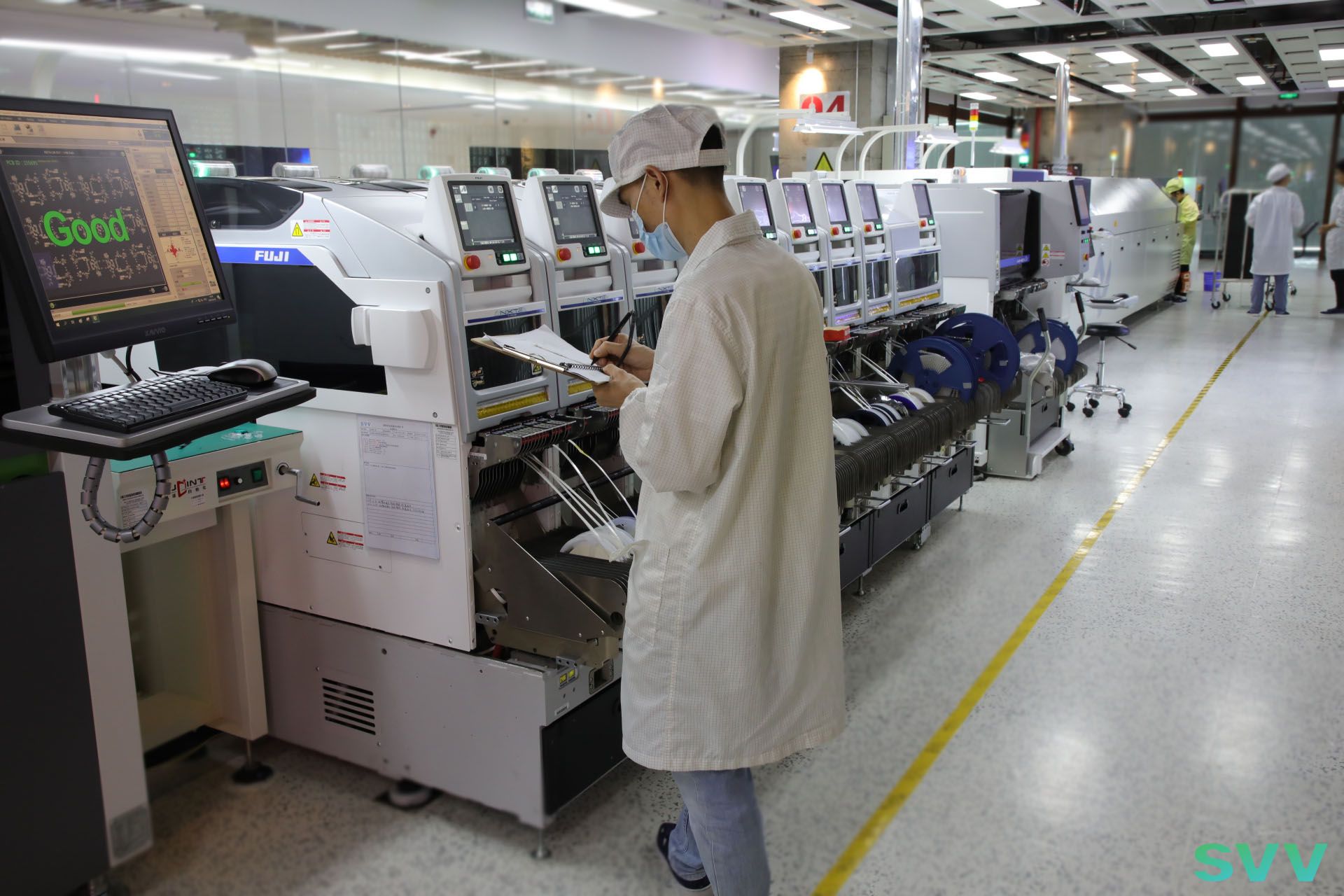 After the engineering platform is well established and recognized, as we have been doing, build partnerships with corporations on innovative projects. Corporate innovation projects will not only make the engineering service profitable, but will also provide more exit opportunities for investments.
How did you get your first three customers
Our key clients of engineering services will be for 3 major groups, startups, universities, and corporations. We will address the major pain points of each group such as, product delivery for startups, research transition for universities, and flexibility for corporate innovation, and in return, each group will add its unique value to the platform, startups for their creativity, universities for research, and corporate innovation for their industrial resources.
Have you raised any money? How much?
This structure in itself is an innovative business model, we chose to initiate this company [SVV] with our own money to validate whether it works before externally fundraising. We put in $10 million dollars (USD) for the first 3 years, purchased the equipment, built a team, and worked on 34 initial projects, purposely chosen from our targeted client groups.
How did you validate the idea?
The validation process is painful but interesting, but in general, we believe it works and we made the first round of fundraising a few months ago from several strategic partners raising $6 million dollars (USD).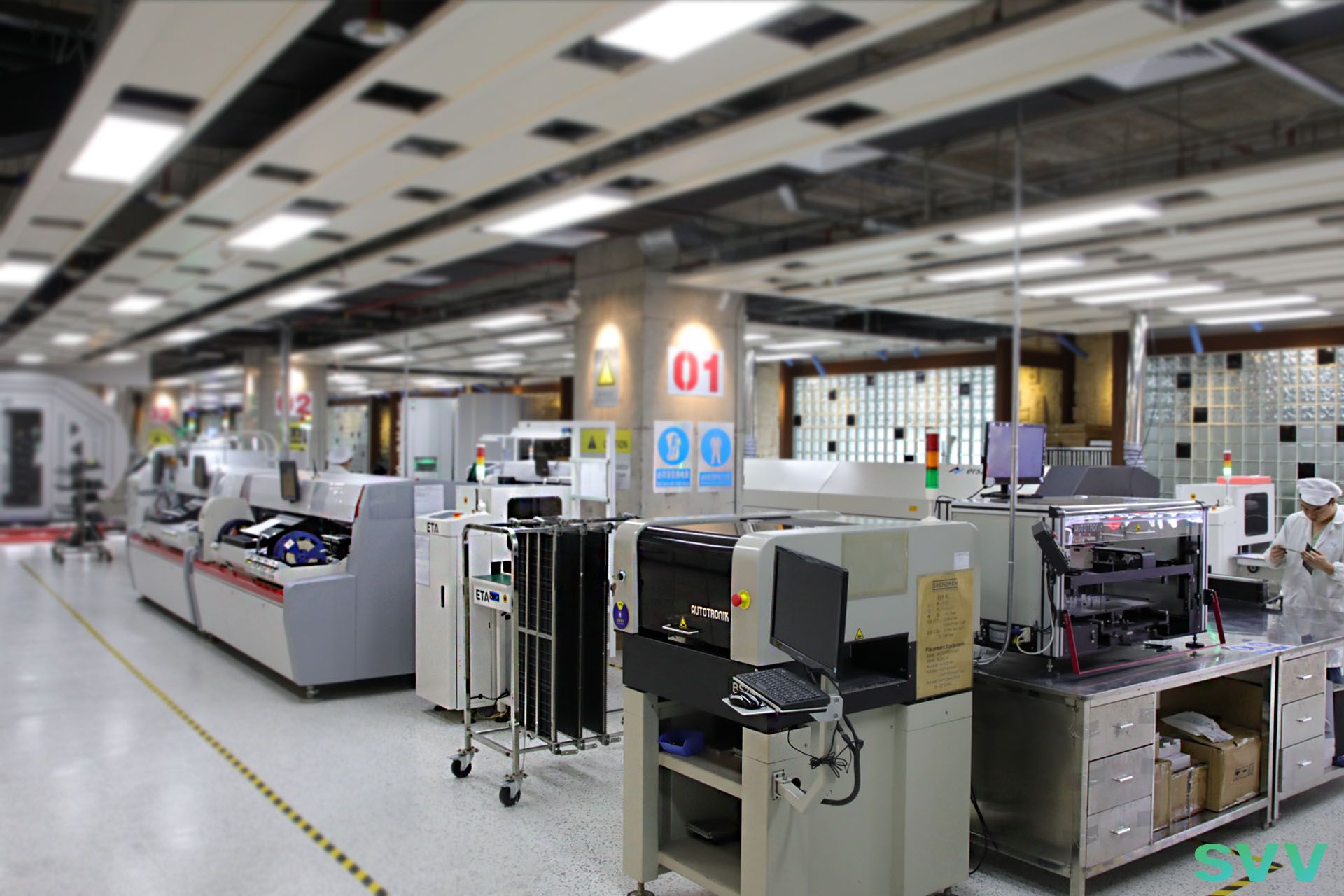 We have been in the electronics and hardware industry for decades and sent our EMS (Electronics Manufacturing Service) business to IPO in China, we are quite confident that our resources in hardware are very solid. What we need to validate is whether this business model really works and how it could be monetized.
What regulatory approvals did you have to go through?
The regulatory approval is pretty much on specific projects, FCC, EMC, FDA etc., the company is obtaining management approval, ISO 9000 for general quality management, ISO 13485 for medical devices for related quality management, and now we are working on ISO 16949, which is for automobile related quality management.
Who is your target demographic?
As explained above, we have three major groups of customers, startups, universities, and corporations, each group has their unique values and pain points.
Startups:
Pain point: in general, the major challenge for any business is to build it and sell it, but for startups, since their budget, resources, and industrial knowhow are relatively limited,  it's more difficult for them to overcome this challenge. Our platform won't be able to fix their "sell it" problem, but we can definitely help them with the "build it" challenge to minimize their cost and risk for the initial delivery, so that they can build business tractions and raise additional funding to help them get to the next milestone.
Value: disruptive creativity and devotion, these are scarce resources that you can hardly find in an organized operation.
University:
Pain point: how to transition the lab research into a commercial application, the design thinking of a researcher rarely takes commercial characteristics into consideration. Cost efficiency, reliable for long lasting use, and mass producible. In many cases a re-design is needed before they are brought to a manufacturer for production.
Value: fundamental tech break through
Corporate:
Pain point: speed and flexibility, the rigid internal process system is not friendly for fast cycle innovation, but is necessary for risk control, which is more critical for a large organization. Since it is almost impossible to run a two process system in an organization, we are offering an external innovation-friendly platform so that corporations can bypass this issue. Corporations can use our platform as a testing platform (pilot-testing) so that they can build fast, fail fast and expedite the validation cycle. When it becomes a proven project, corporations can take it back into their standardized process and continue it to market.
Value: abundant industrial resources and budget
What is the most interesting project you've had?
From our past experiences, it is more realistic to position corporations as the driving power, who empowers our other two groups.
The most interesting story of projects we worked on is actually the discussion of the timeline with a German corporate. The discussion happened in July, and they expected the POC (proof of concept) to be finished by October, and we proposed it will be done by November. When the discussion went deeper into how to narrow the time gap, it turns out that they meant October the coming year and we proposed November the same year, meaning our prediction was in fact 1 year faster than they expected!
It's a good example of how an independent innovation-oriented platform could offer a time asset, which is one of the most valuable assets in the commercial world.
How did you fund the idea initially?
Luckily, we were quite successful with our first venture and we could not only fund this new venture (SVV) initially, but also have the luxury of finding the right co-founders from our long term business partnerships, as we've known one another very well, both personally and skillswise.
Where did you meet your co-founder/founding team?
The connection we built from our first venture (Zowee Technology), and also our personal connections had helped greatly in building our core founding team.
Any tips for finding first employees?
In any startup team, finding the right partners and core employees are always the most critical factors, a complementary core team, both on personality and skill sets, is a huge blessing, unfortunately, tips won't help in this regard and this is one of the top reasons for the high failure rate of startup teams.
Did you run any companies prior?
I worked in a corporate for 12 years, starting my career as a streamline factory worker. I managed to elevate myself all the way to an executive level. By which I  co-founded a manufacturing company and made it IPO within 6 years. I was 45 years old when I co-founded SVV, I deem myself as a veteran (in the manufacturing & business industry). I am comfortable with the industrial resources we need for SVV to succeed, but since this is an innovative business model, my challenge is more on how we can adapt to this new business, remain open minded, and not have our past success be the gating mindset problem for this new model.
What motivated you to start your own business?
My motivation for co-founding SVV is more from my personal interest. When I studied the history of the industry, I realized that each generation has their own unique business opportunity, and gradually got replaced by the new generation using new technology. This history-cycle is more like a general orderliness, as an individual, we can only follow it and adapt to it, not fight against it.
The big opportunity of my generation is electronic hardware. I grasped it and was lucky enough to get a good financial return from it. This success is able to make my family enjoy a comfortable life, and enabled me to work on my own interests. The coming big opportunity is AI and IoT,  the core technology of this new era is in software and algorithms, but their applications often need hardware as a delivery vehicle.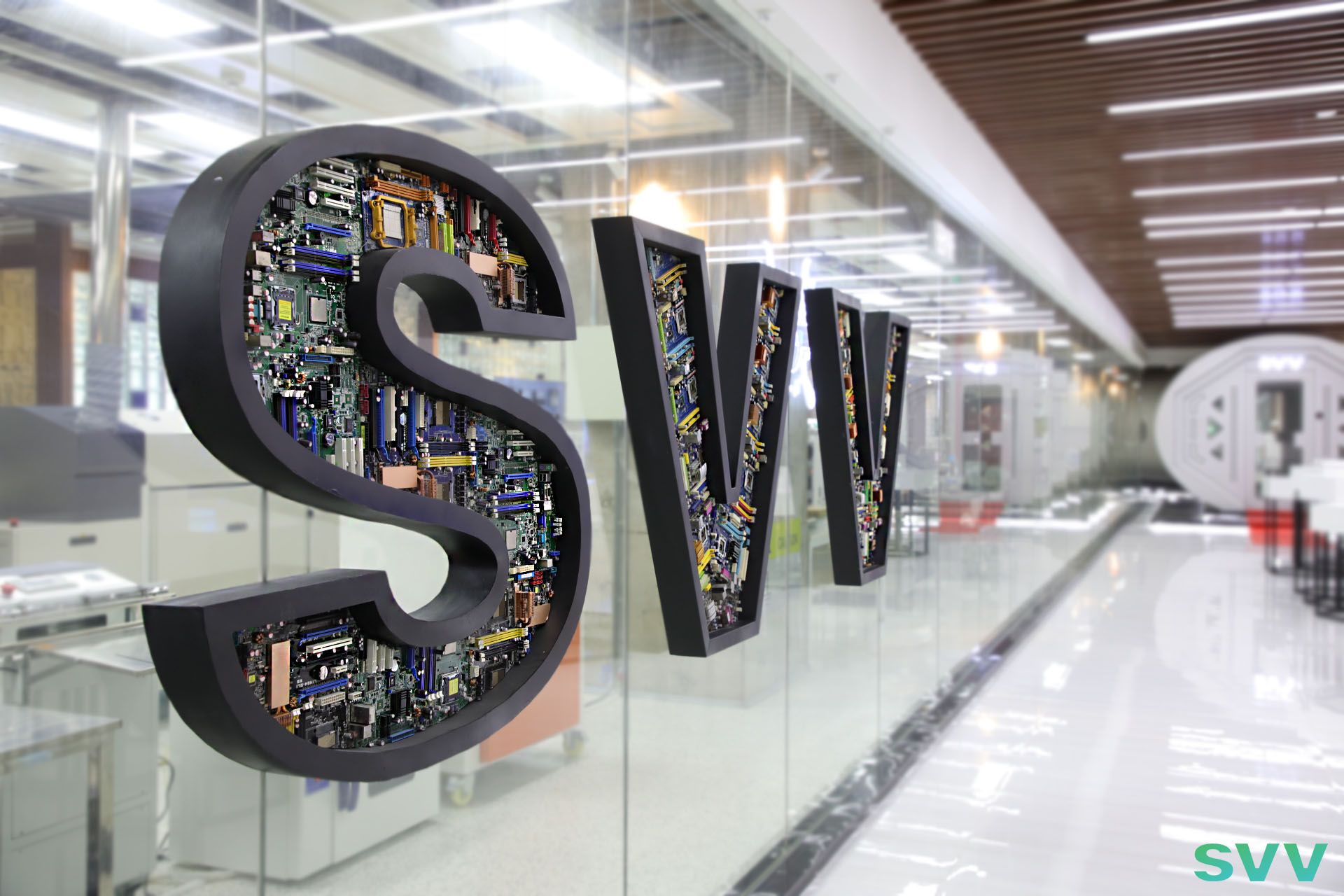 Based on this observation, the business model of SVV fits my personal interests perfectly. SVV is a hardware empowered platform which helps software developers design and deliver their application systems, even though the core value of the system is software, but hardware is a necessity, and hardware requires extensive experience rather than gifted talents.
For myself, if I can contribute the resources and experience I have accumulated over the past decades to the young AI and IoT generation, in return, they can bring me into the new era that belongs to them so that I can remain to be a part of the new century of fast evolving technology, instead of ending up as an old man sitting at home, watching technology pass me by.
What were your family and friends first thoughts on your company?
Some friends are amused by my thoughts, some question it, but my wife definitely doesn't want to see me working 60 hours a week for another 10 years, for the sake of spending time with my family and my health, this is the major internal challenge I need to deal with in the coming years.
What motivates you when things go wrong? What is the end goal?
As an entrepreneur, my past experiences have taught me enough good times as well as bad ones. Challenge and difficulty is expected as part of this routine life, on the contrary, the smoother the business goes, the more alert I will become, and make myself prepared for a big surprise waiting around the next corner. As it WILL come.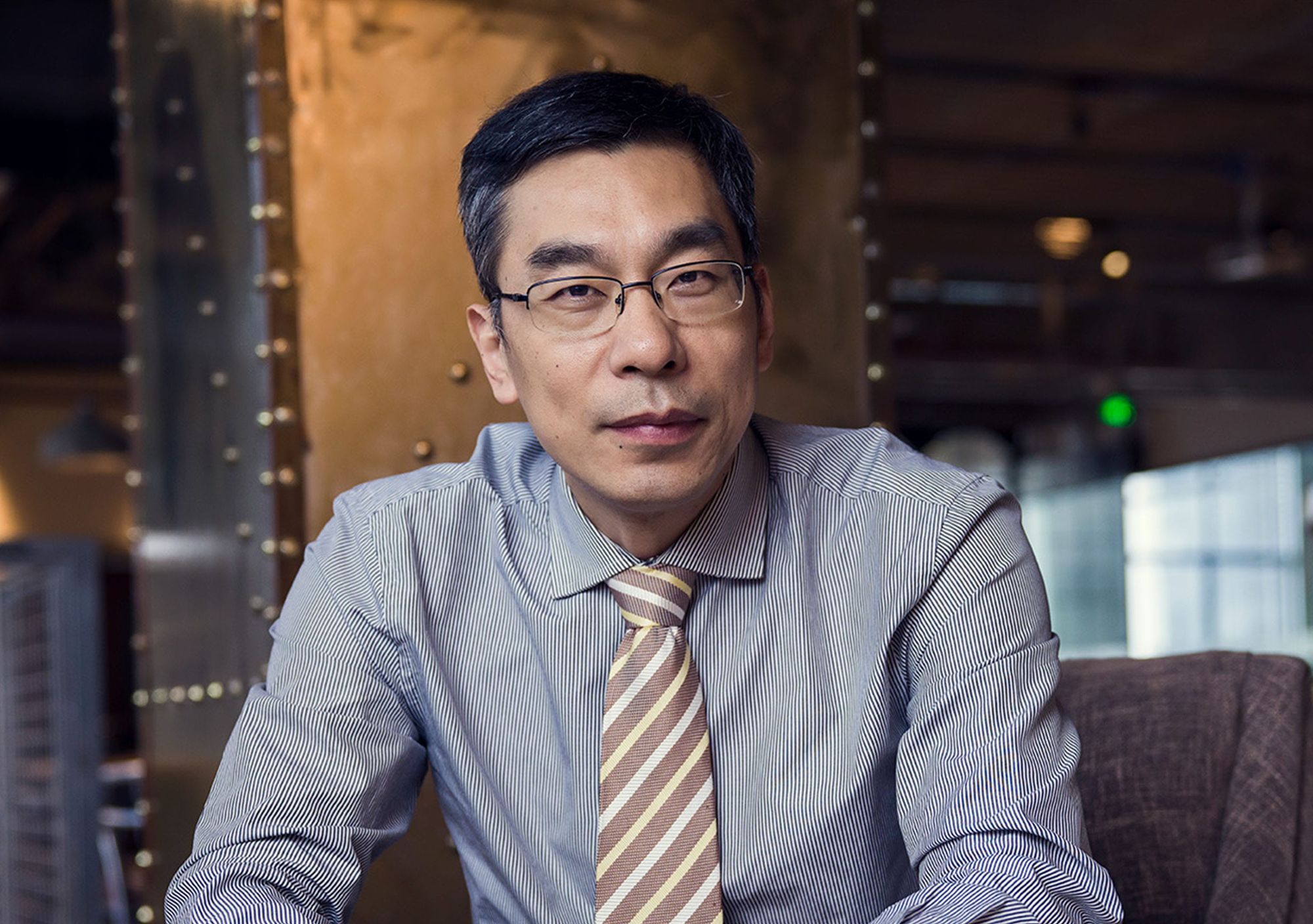 One of the benefits of running a business is that you can gradually take the difficulties for granted and build habits for fixing them rationally, and in many cases, against your ego, this habit helps also with your personal life as well.
Do you have any advice for someone just starting out?
For someone that's just starting out, I would suggest to treat it more as part of your life journey, our life is composed of several decades, no matter how the project ends up, the devotion and dedication you put into it will give you a totally different perspective on life.
What is stopping you being 3x the size you are now?
Statistically, any startup project has a much higher chance of failure rather than succeeding, but if the failure of a project doesn't deprive you from observing the fundamental nature of life, it will become a special period of your life after the pain fades away.
Failure is one of life's fundamental lessons, as an entrepreneur you will not learn more than from your failures.
What has driven the most sales?
Word of mouth is the most efficient way to drive sales, but media and PR helps a lot to make ourselves known, LinkedIn seems working the best in this regard.
How do you protect yourself from competition?
The business model we are taking on is quite a tough one. Competition would have likely gone through all the hard times we have. I think this is the major reason why we still don't see a serious competitor yet. But the best way to protect us is to close the planned business loop as soon as we can, once the loop is closed, the upwards spiral will be completely protected.
Do you have any trademarks/IP/patents?
We are a platform company, not a product company, IP (Intellectual Property) is not key to our success, instead, we would rather provide more IPs to our clients so that they can grow faster. What we accumulate is more on expertise and knowhow, usually not patentable, or it doesn't make sense to patent since the application of a patent is to make it public.
What are the top 3-5 apps your business could not run without? Why are they essential?
As an engineering service provider, apps, and IT systems are only for communication and management, the ones that really help us are:
Odoo: An open source ERP/OA system, we made extensive customization by a dedicated IT team, now our material management, accounting, and internal processes are all on this system. On top of that, our IT team sub-licensed this platform and customized it to our suppliers and clients, so that the data could steam seamlessly between us and increase the work efficiency greatly.
Wechat: This is the most popular social media APP in China, creating a group chat is becoming the routine daily work of communication and connection referral method.
Slack: For project coordination.
Zoom: Conference calls, the use has dramatically increased during the pandemic.
Salesforce: CRM, for client management and deal flow tracking, now we are developing our own CRM system with Odoo to replace salesforce.
What are your favourite books or podcasts?
I rarely use podcasts, but I really like Yuval Noah Harari (Sapiens: A Brief History of Humankind, Homo Deus: A Brief History of Tomorrow, and 21 Lessons for the 21st Century), and a local Chinese science fiction author, Liu Cixin (the three body problem). These books made me jump out of the box of my routine life, and view human beings, and the universe, from a whole new perspective. On one side, it makes me realize how tiny we are, and on the other side, how great we could be.
What are the next products you're working on?
We are a platform company, not a product company. We jointly develop the product, but we are only the helping hands, not the owner of the product. Our success will be measured by how successful our clients are.
Where do you see the company in 5 years?
In 5 years, our plan is to reach several major goals:
Increase the revenue from its current valuation $10 million to $50 million (USD).
Have a deeper coverage in core businesses such as: life sciences, environmental protection, and industrial automation.
Have our joint VC fund up and running to close the loop of our two step business model.
Establish 5-7 core corporate partners, both in engineering and investment collaboration, and use the applications of these corporate partners as a lever to assist 5x to 10x startup companies and school research centres.
| Company Name: | SVV |
| --- | --- |
| Founder/s: | Chadwick Xu, Granite An, Tong Li |
Comments