Neil Mehta, M.P.H. is an entrepreneur with a passion for regenerative medicine, sexual wellness and biotechnologies. In 2016, Mehta launched Royal, a sexual wellness and personal care brand aimed to redefine sexual hygiene in a healthy, high quality and affordable way.
Since launch, Royal has deployed multiple product lines of all-natural condoms, an organic, water-based lubricant, and vitamin E eco-friendly body wipes reaching customers across the United States. Royal has been featured in many mainstream publications and was named one of the top online sexual health brands in the U.S.
Was it a gradual decision or lightbulb moment to start Royal?
The idea for Royal was planted long before it grew into a business. I was living in New York City, studying for my Master's in Public Health and – like many other students in their 20s – dating. One night, my girlfriend pulled out an apple flavored condom, the likes of which I had never seen or heard of before. When we opened it, it had a nasty industrial and waxy artificial "apple" smell. It was appalling, but it was the only form of protection we had at the moment, so we used it anyway. Condoms are condoms, right? WRONG. My partner had an adverse reaction to the condom, which neither of us were expecting because she wasn't allergic to latex. It blew my mind that condoms could be so terrible. Weren't they supposed to keep us safe? So, it got me thinking – what do we really know about the products we're using in such an intimate way? I couldn't shake this question for years after this experience. When I was in school for my Master's, I participated in projects related to evaluating and analyzing STD/STI outcomes amongst various demographics in New York.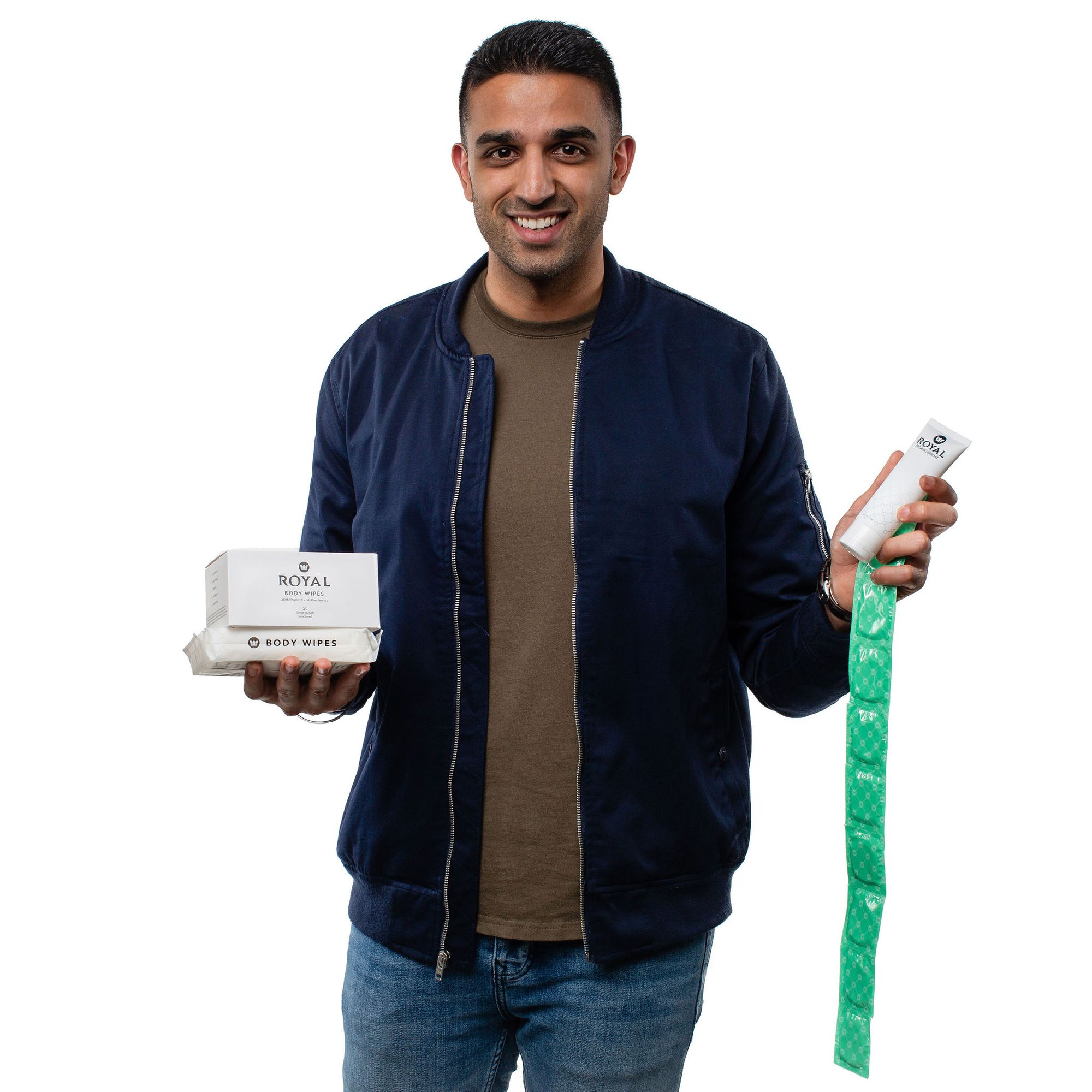 I researched and surveyed condom users, which gave me a deeper understanding of sexual health and allowed me to cross-reference my own struggles with condoms to identify better solutions for an industry that hadn't changed in decades.
How did you validate the idea?
Then, things clicked. I was at a family barbeque in Dayton, Ohio when I found out that someone I knew manufactured condoms. I thought back to the unfortunate incident in New York and knew that this was an opportunity to change the condom industry for good.
Did you have any experience/expertise in the area?
When we started, two partners and I invested in the idea to begin the process of applying to the FDA to launch our first line of flavored and unflavored, all-natural condoms. The Royal brand was born.
How did you get your first three customers?
The first three customers were two of my close friends and a stranger named Kyle from Massachusetts. My friends wanted to support me and my new venture, of course. Kyle, on the other hand, was the first customer we got after Royal was featured in its first major publication, Cosmopolitan.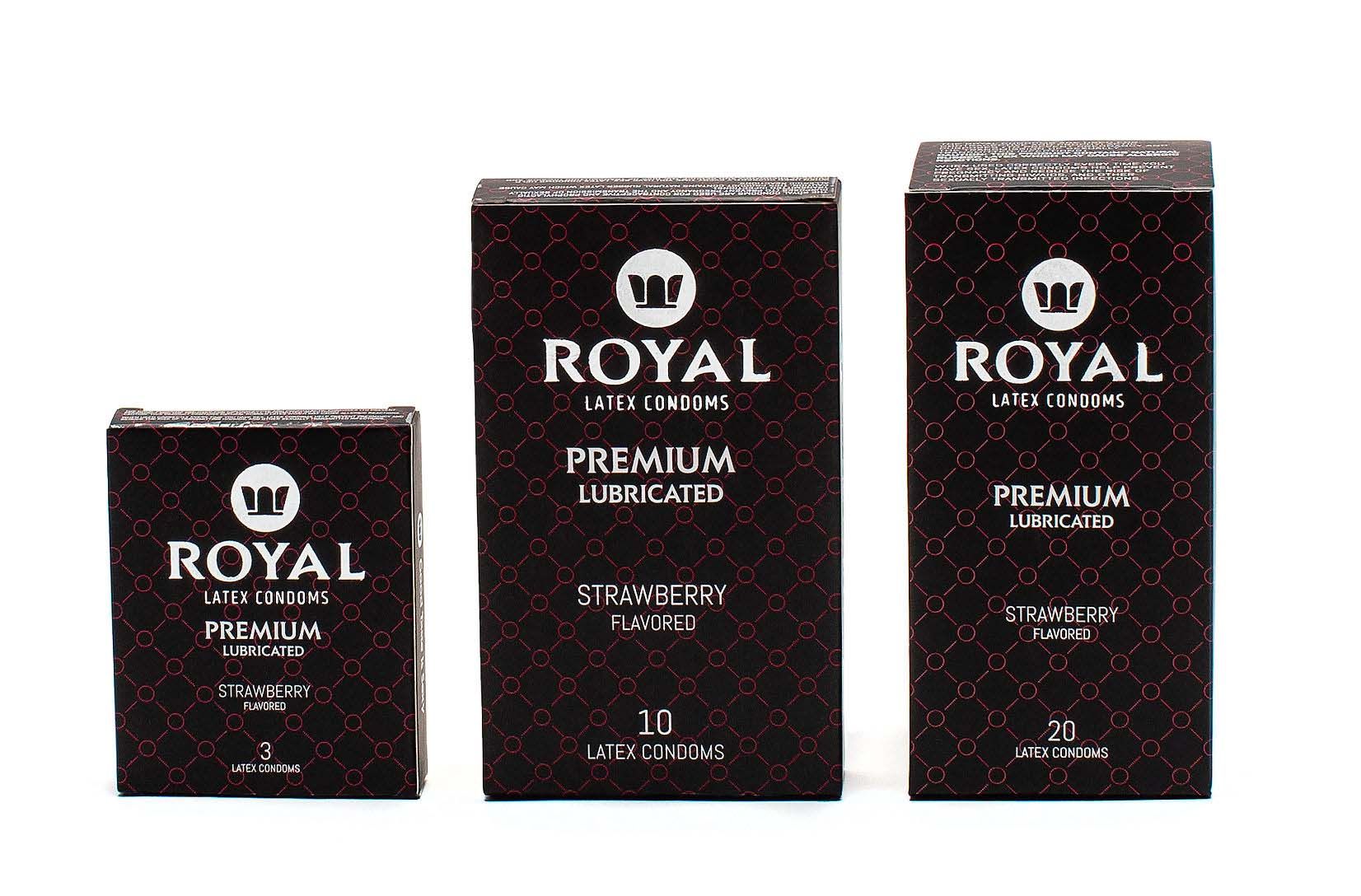 Getting featured in Cosmo was amazing, but we still had work to do in order to gain trust in consumers. Many people only knew the "Big 3" condom brands, which had all gone unchallenged for almost 100 years.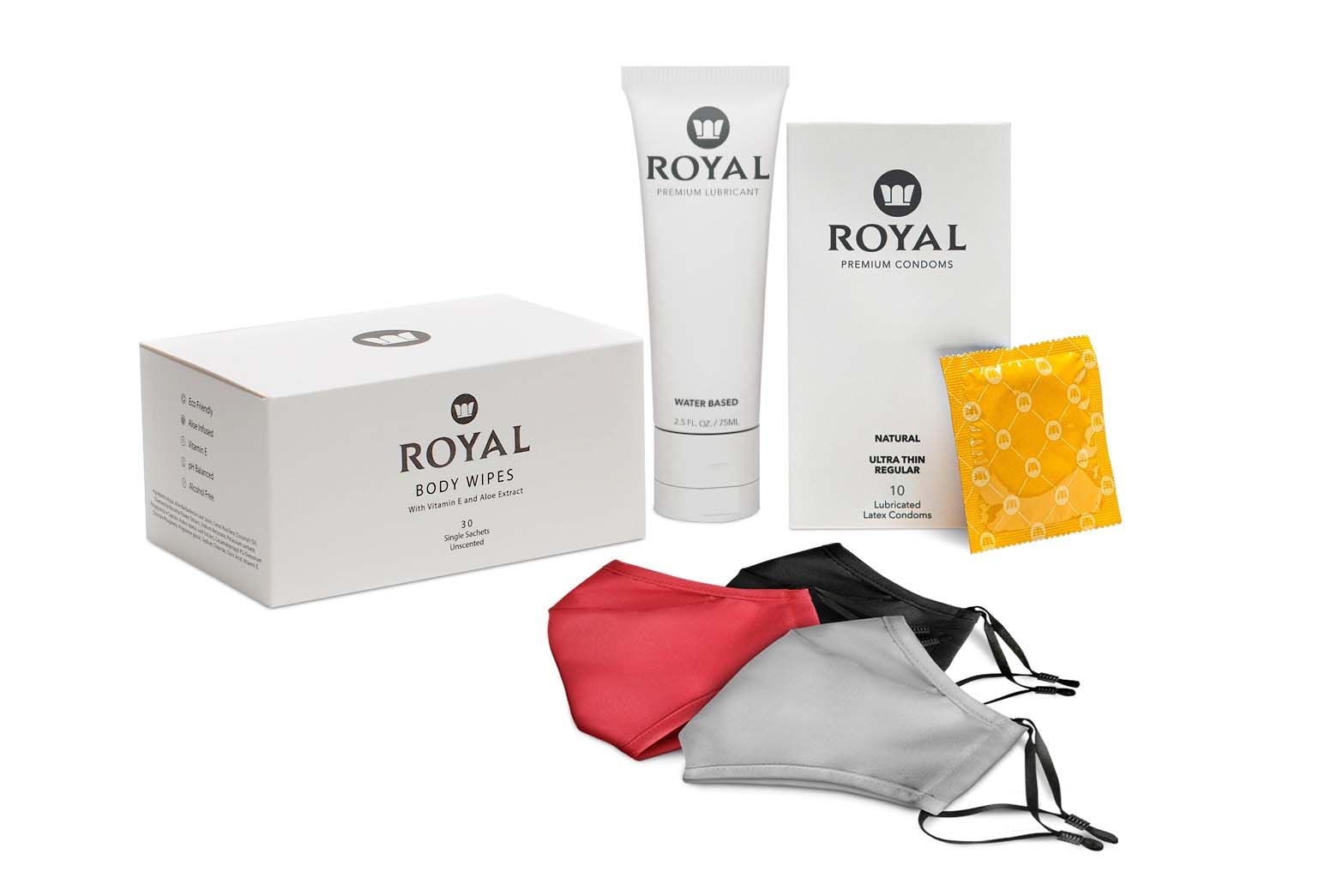 Like many other things, it took time to build our reputation and mission, but as Royal became more visible, customers started to appreciate the transparency we were offering with regard to product ingredients and quality. (It's certainly something they weren't seeing with the older brands!)
Have you raised any money? How much?
Since the beginning, our growth has been bootstrapped and self-funded through the business, resulting in the launch of additional products: an organic lubricant, aloe infused body wipes, and all-natural extra large condoms.

In January 2019, we celebrated the sale of our one millionth condom. April 2020, we raised our subsequent round of funding to help expand the business to grow our product offerings and expand our sales channels.
Who is your target demographic?
You would assume a condom brand has a target demographic of men, most likely young men, between the ages of 18 and 35.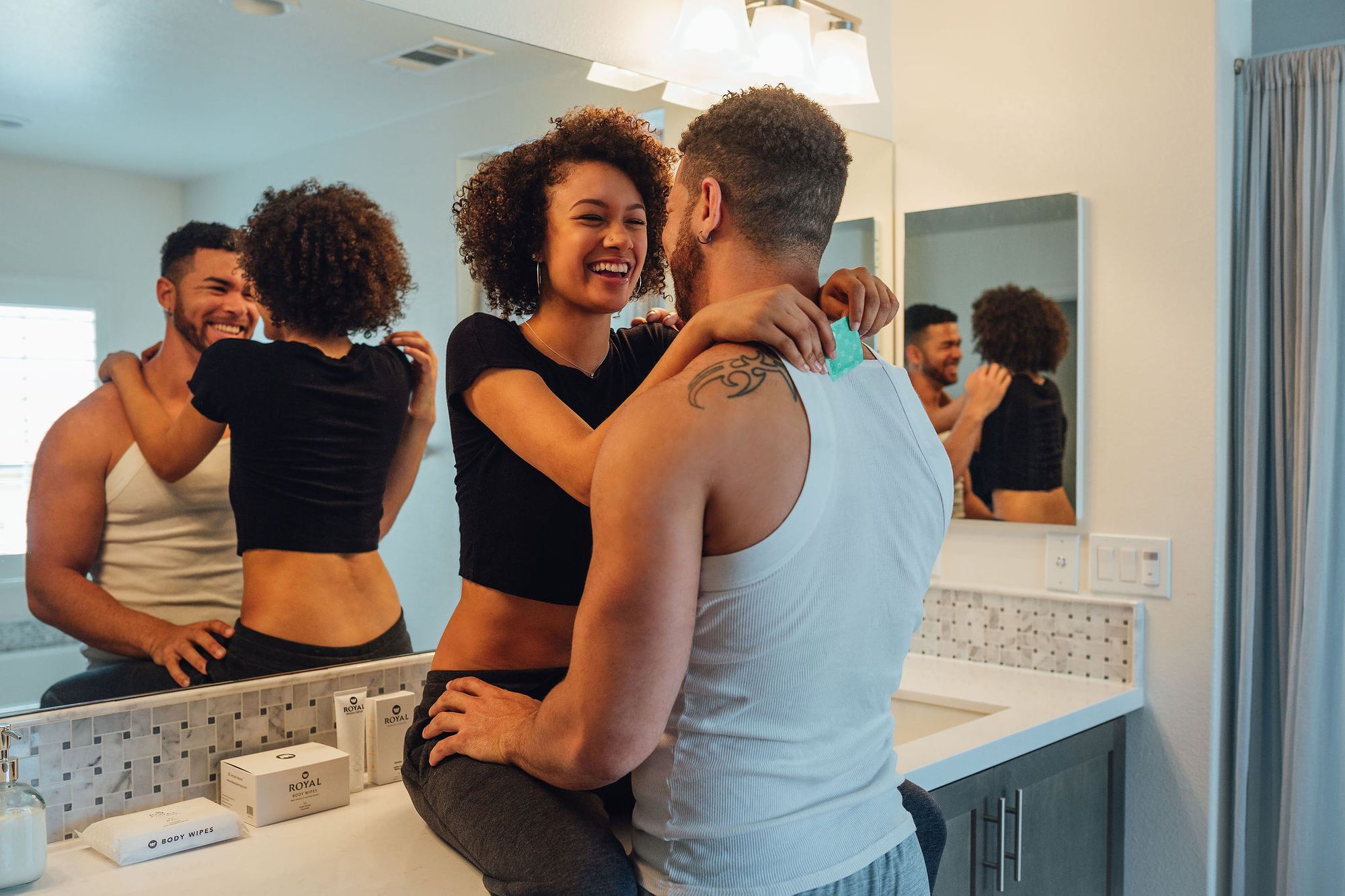 However, we designed Royal to appeal to everyone, no matter their race, sexual orientation, body type identity or preference. Today, our demographic is evenly split between men and women.
What is the funniest/most strange customer request you've had?
One of our most interesting customers is a 70-year-old gentleman who was one of our first customers after we launched. He sent us an email saying how he and his wife love our flavored condoms because it added something new to their sex life, even after so many years. I laughed because I looked back at how many orders he made, and they were definitely enjoying our products very regularly. Shout out to them!
Another repeat customer we had would buy bulk packs of our condoms very regularly. When we sent out our customer feedback email, he responded with an explanation that he runs a "sexual experience club" for celebrities, high rollers, and high networth individuals, and he and his clients love our products.
How did you fund the idea initially?
As I mentioned, we funded everything internally between myself and two family partners. To stay lean and devote resources to get to market, we utilized freelancers and other network contacts to build the brand for launch.
Where did you meet your cofounder/founding team? Any tips for finding first employees?
We have contracted work for extended periods of time, but we haven't had the need to hire any full-time employees, yet. Now that we're growing, this will change once we get into new product categories and make a push for retail placement.
Did you run any companies prior?
Before entering the sexual health and personal care industry, my background was in healthcare and biotechnology. After graduate school, I started a healthcare consulting company working with Accountable Care Organizations to help independent physicians save money for Medicare. During that time, I also started a biotech incubator focused on developing early stage regenerative medicine technologies.
What motivated you to start your own business?
I started Royal because I saw a major gap in the industry. Food, cosmetics, household supplies, even pet products all had healthy, high-quality options, so why didn't the sexual wellness category?
What were your family and friends first thoughts on your company?
When I first brought the idea to my family, they were surprisingly supportive. I say surprisingly because I'm a second generation Indian American with parents from Asia. In our culture, sex or anything related to sex is perceived as "off limits." While growing up, we're not allowed to date or do anything risque but when we grow up we're expected to find someone, get married, and have babies, ASAP! Thankfully, my parents are very forward thinking and progressive, so when I told them that I was getting into this industry they were very cool with it and wanted to help any way they could. I like to think that we "broke the ice" back when my mom found condoms in my college apartment and asked me about them!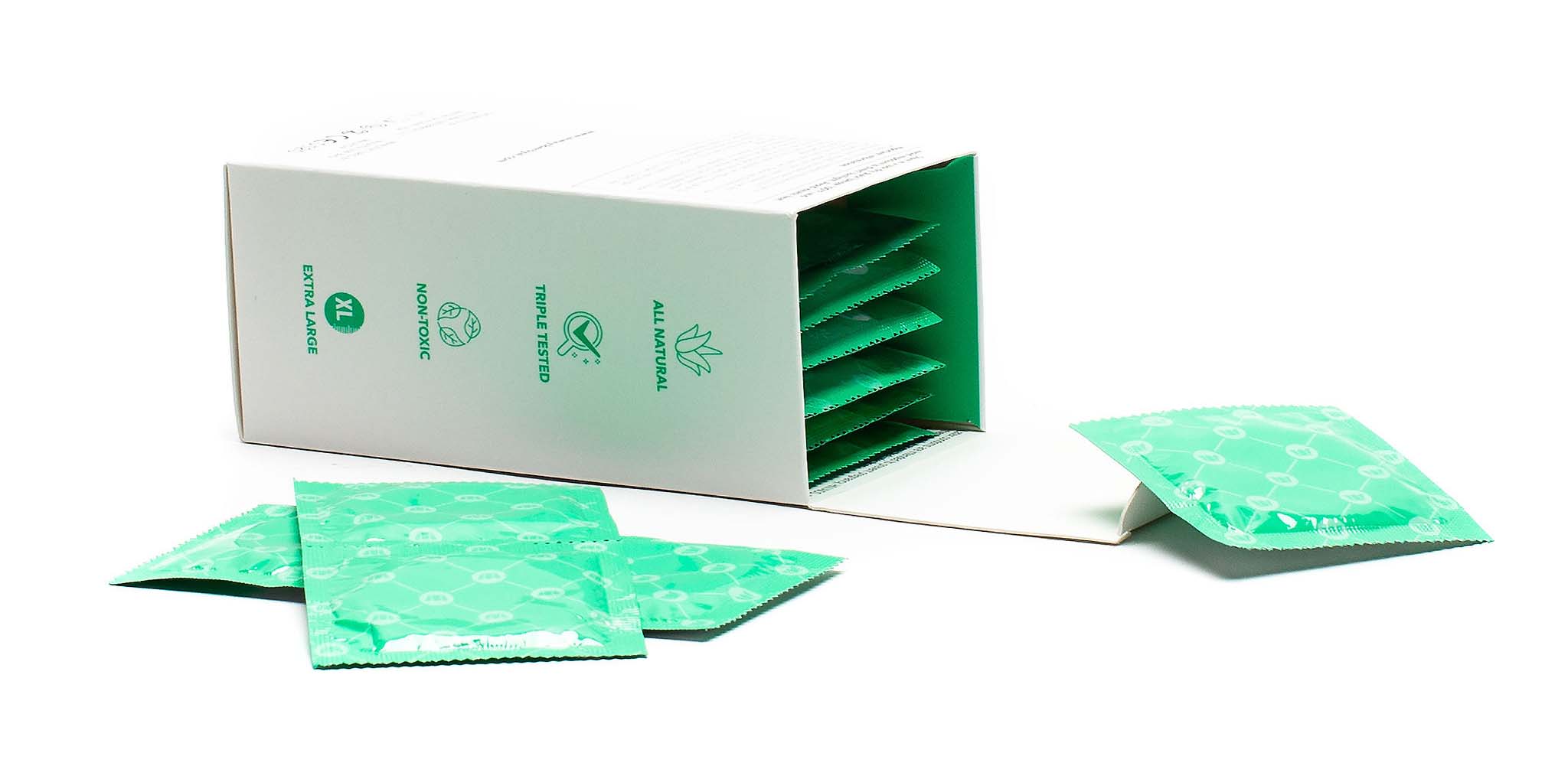 Many of my close friends were supportive, as well. If I needed honest feedback or needed products tested, I always knew I could count on them. But like any close friends when you're getting into something totally foreign, specifically the condom industry, they definitely thought I was crazy!
What motivates you when things go wrong? What is the end goal?
I've learned a lot since starting Royal. For being in an industry dominated by the "Big 3", it is hard to get noticed which can cause you to doubt your brand and your abilities. To overcome that, I stay motivated by my parents, who have led by example. My parents started a medical practice with nothing, and had to work hard to overcome many obstacles. I always try to channel their mentality and work ethic to get through hard times when things go wrong.
Do you have any advice for someone just starting out?
One piece of advice I always try to live by is to not think too hard - just do it! At the beginning, I tried to make everything perfect which caused me to delay many aspects of the business. I think many entrepreneurs are scared because when something goes live, it's hard to take it back. Don't worry about making everything "just right" because your brand, product, etc. will evolve as you evolve as an entrepreneur. It's inevitable. Embrace it, enjoy the process, and have fun.
What has driven the most sales?
For us, in particular, we've learned that it's not only about driving as many sales as possible in the shortest amount of time. It's about incorporating all aspects of your business so you can manage growth effectively. Don't get me wrong, scaling your business is key, but you must be methodical. This means making sure that you're supply chain, product development, manufacturing, and team are well equipped for growth. If one of these pieces is out of place, failure is inevitable.
How do you protect yourself from competition?
We have to innovate, develop our customer experience, and evolve with our customers to continue to differentiate ourselves from the competition.
What are the top 3-5 apps your business could not run without? Why are they essential?
I highly suggest using sites like Upwork or Fiverr. You can find great freelancers with various skill sets so you don't have to be a master at everything. We use it to find photographers, developers, editors, content creators, and more. Some of the people we have hired have worked with us on multiple projects. You can make great connections and bolster your network, as well.
What are your favourite books? What are your favourite podcasts?
My favorite books are Sapiens, The Simple Path to Wealth, and of course, Harry Potter. The podcasts I enjoy are Group Chat, How I Built This, and Business Wars.
What are the next products you're working on? Are there any releases you can tell us about?
We are very excited about the next steps for Royal. We are planning to develop and launch a few new products before the end of the year and we plan to work with retailers to get our products in stores.
Where do you see the company in 5 years?
Over the next few years, we plan to develop more products in the sexual wellness space and other verticals while partnering with other companies to expand our customer reach.
| Company Name: | Royal |
| --- | --- |
| Founder: | Neil Mehta |
Comments