Amy Chesnut is the owner of Sonoma Wool Company. A company that offers all-natural 100% wool home goods, linens, and more sourced from different family ranches through out United States. Wool is an environmentally-friendly alternative to today's synthetic fibers.
Sonoma Wool Company's purpose are to remove plastics and synthetic fibers from homes, waterways and environment, and to support family sheep ranches and the sheep Industry throughout the United States.
Was it a gradual decision or lightbulb moment to start Sonoma Wool Company?
I created Sonoma Wool Company in a little red barn on a sheep ranch in Sonoma County, California. After spending time around sheep and wool, I was quickly reminded about the incredible qualities of wool, and I wanted to re-educate the world about it. I say, "re-educate", because wool has been used by humans for thousands of years for clothing, bedding and other home products.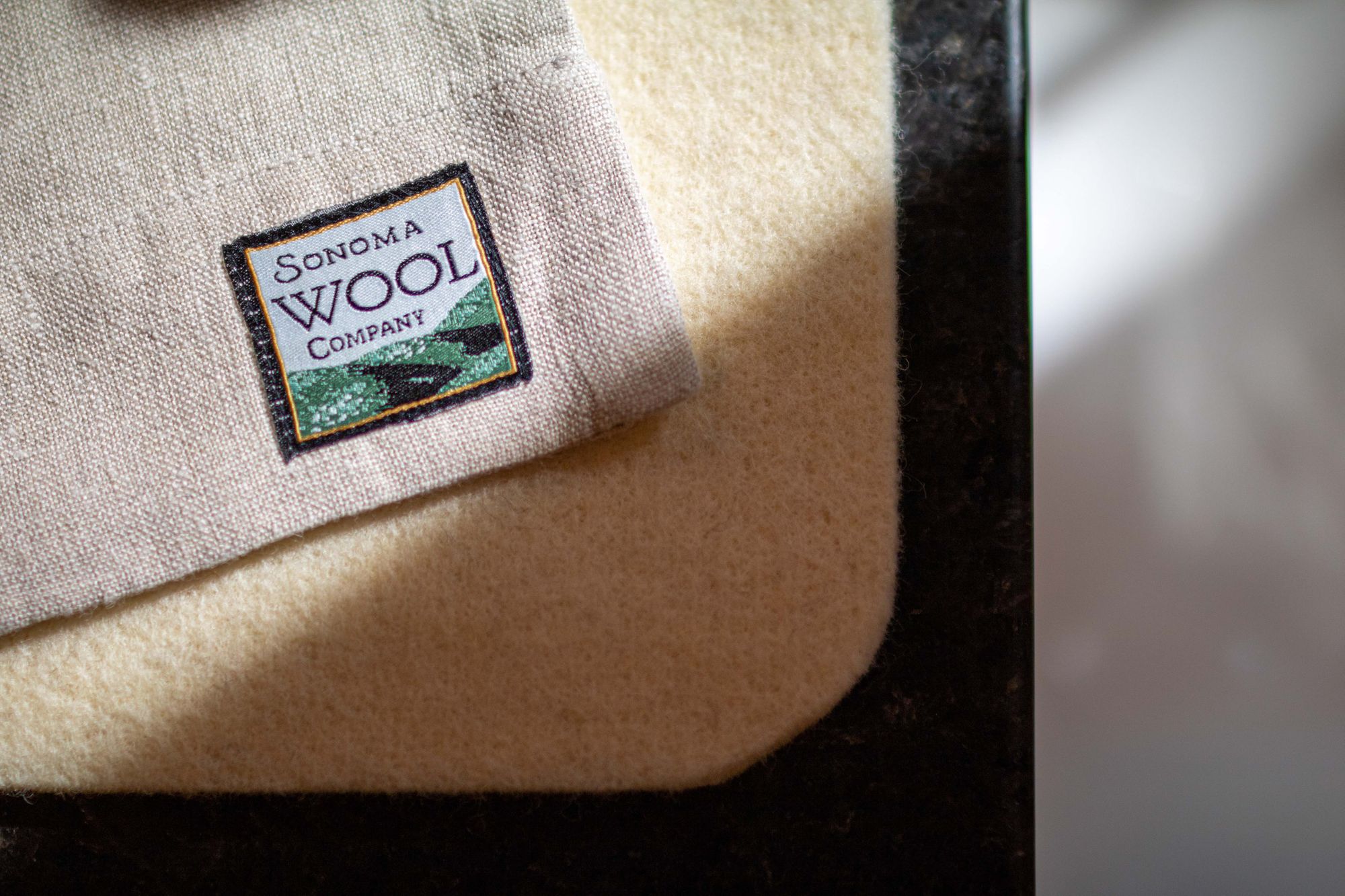 We have been so bombarded over the past 60 years with synthetics and plastics, that I believe we have simply forgotten about how incredible wool fiber is! Our tag line is "Re-Discover the Wonders of Wool!" You could say, wool was our first renewable resource!
The other driving purposes behind Sonoma Wool Company are to remove plastics and synthetic fibers from our homes, waterways and environment, and to support family sheep ranches and the sheep Industry throughout the United States. We only use wool sourced from family ranches throughout the United States, and it is scoured, carded and made into our final products here in the United States.
How did you get your first three customers?
In June of 2013, I invested in a 66" wide felting loom, put it in the barn, and started to experiment with our products. I sourced the loom from a couple in Kentucky – wanting to maintain a homegrown approach to my business. We also immediately started to make wool dryer balls – which, of course, is not something I invented, but we offer an American hand-made dryer ball (as opposed to imported dryer balls from China and Nepal).
How did you validate the idea?
To test out the receptivity of our products, in September of that year, I purchased a booth space at the International Heirloom Festival, and we were off and running. Local retail buyers saw us and started purchasing our products, including Whole Foods Stores in their Northern California Region. Each year we have increased our sales by 20%.
Did you have any experience/expertise in the area?
Whether it's wine, fibers, or people, the blending of two or more often creates a stronger, better outcome, and this is true in the case with Sonoma Wool Company and my partnership with Joe Pozzi.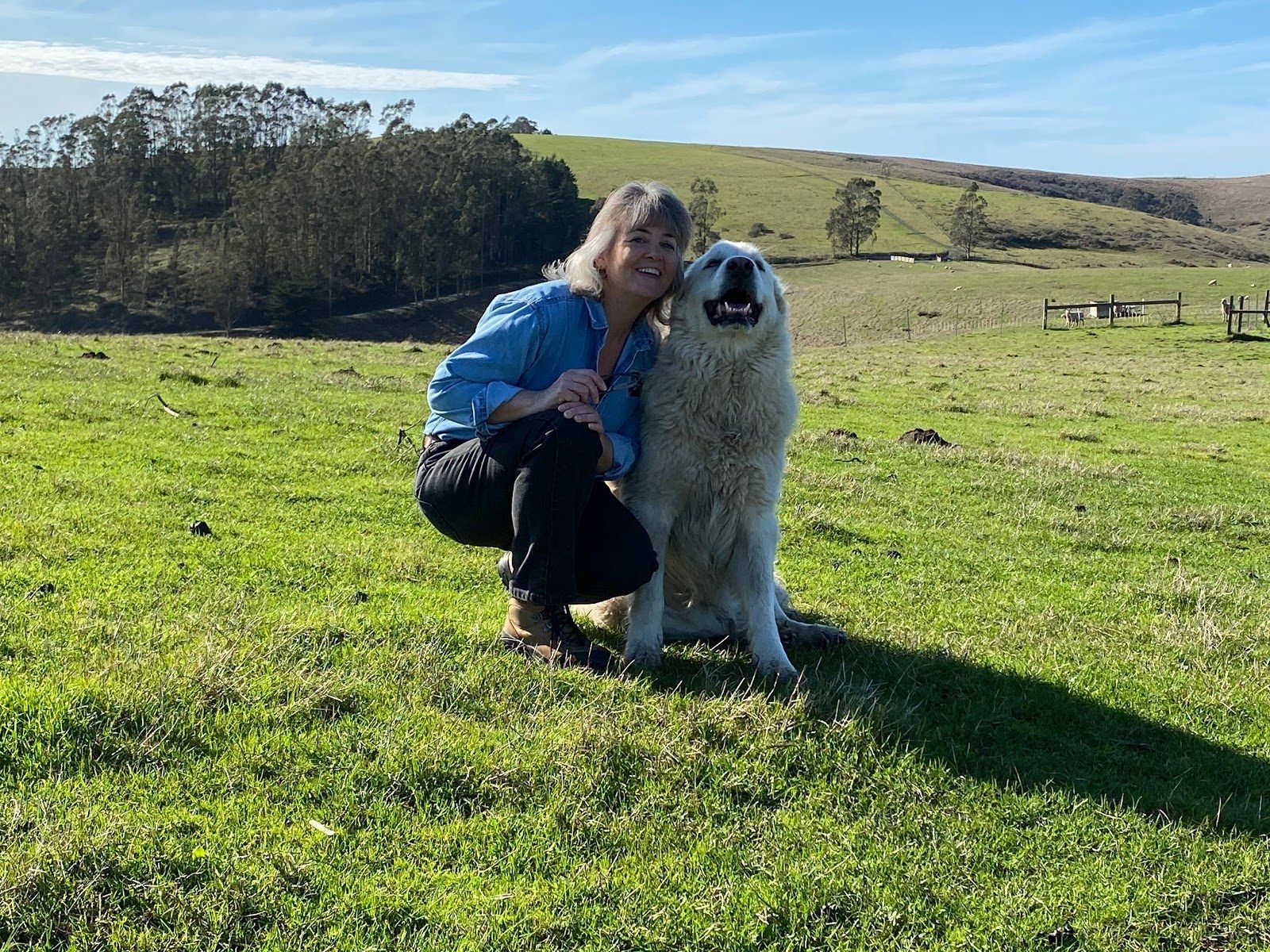 I had a 25-year career in land conservation and am passionate about working landscapes and protecting them for all of their benefits – food and fiber production, clean air and water, and open space for wildlife.
Who is your target demographic?
Our customers are thoughtful consumers seeking all-natural alternatives to every-day products for their homes. Many are already aware of the qualities of wool, and are so excited that we are providing these products. I am often surprised at the "thank yous" we get from the UK and Australia for our products – knowing that they live in some of the largest wool-producing areas of the world. We also have customers who want to support American industries, and will seek us out in order to do so.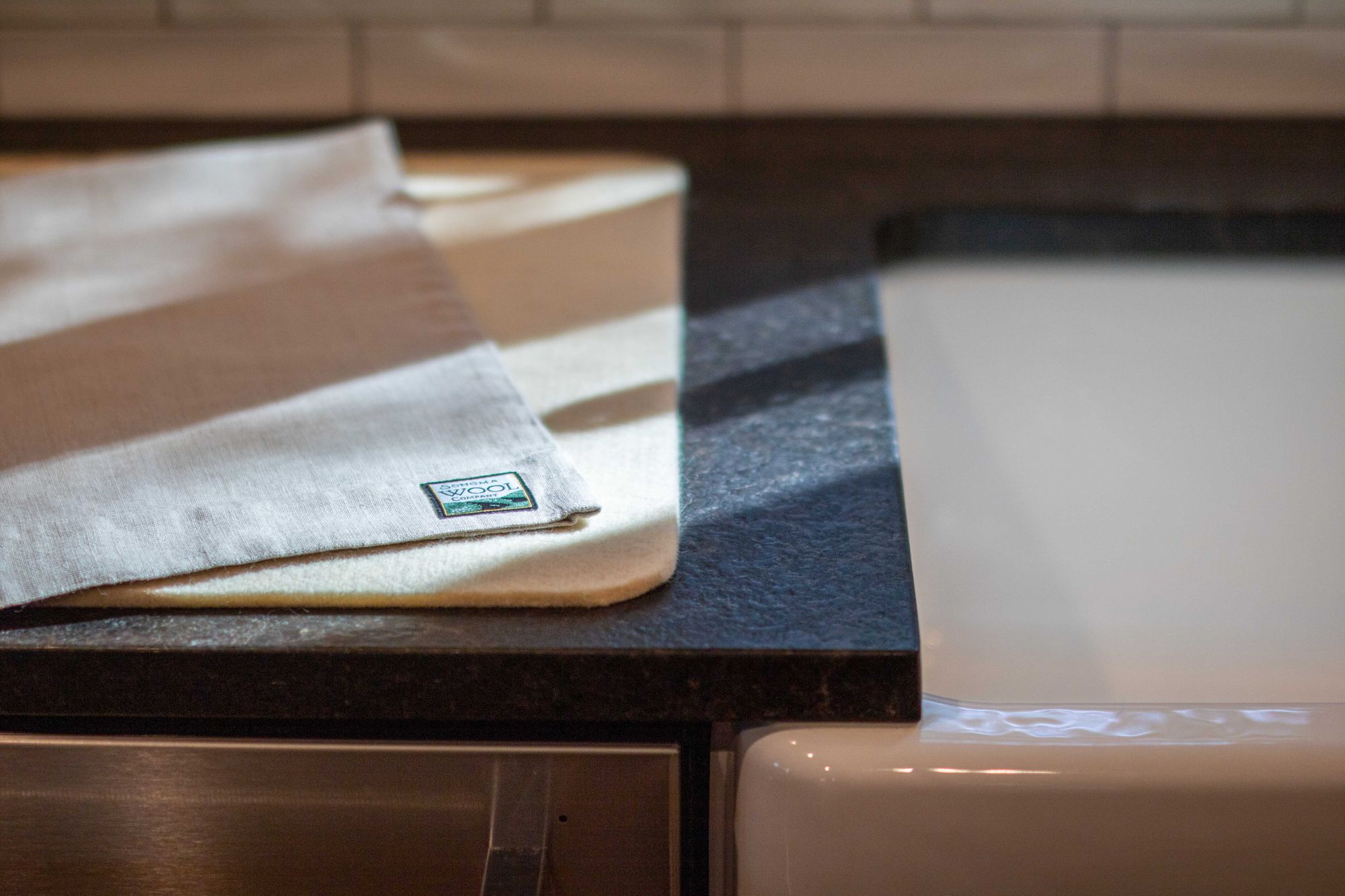 We are trying to offer something different and special. We aim to be more unique than what is currently found in every corner of chain stores in America. "Sonoma Wool Company's products bring a tactile, classic aesthetic to the space. They make a home, well, homey, capturing the nostalgia of simpler times while simultaneously ushering this sensibility into modern life." Revitalizing Wool: One Dish Mat at a Time
In addition to finished products, we also sell our wool batting. The best part about this, is the calls we get, wondering how much batting is needed for such-and-such a use. Of course, the answer is always, "well, it all depends on what you are doing and what the goal is". We've always been able to help solve their problem. We've had people drive into the ranch and pick up hundreds of pounds of wool to use to insulate their vans, campers, and tiny homes; make their own mattresses, or use it for their personal quilting crafts. Once people understand how awesome wool is, they start coming up with great ideas of how to use it.
How did you fund the idea initially?
The funding for our initial investment in the equipment came from my savings account. Joe provided the space in the little red barn on his ranch. Since the beginning, the company has paid for itself. I suppose it is an old-fashioned way of doing business, but we never wanted to be over-extended, and if that meant growing slowly, then so be it. Wool is a long-lasting durable fiber, and that's how we envision Sonoma Wool Company. We didn't start Sonoma Wool Company to place another widget in the market. We don't need to be an overnight or viral success, because our goals are greater than just monetary. Our success will also be measured by the reduction of plastics used by consumers, the survival of the United States sheep industry, and the health and vibrancy of our natural working landscapes.
Where did you meet your co-founder/founding team?
My business partner, Joe Pozzi, is a 4th generation sheep rancher, embodies all that I am passionate about, and has been working with wool his entire life. In the 1980's he saw an opportunity and trained fellow ranchers to sort their freshly sheared wool, by pulling out the inferior parts of the fleece, making the remaining portions of the fleece more desirable. If they took the time to do this, he promised to purchase their wool at a higher price, enhancing their bottom line, and creating a vibrant local source of wool for natural bedding manufacturers throughout the United States.
Did you run any companies prior?
I've always had an entrepreneurial bone, but this is the first time I've run my own company. My background is in land conservation, and the greatest experiences I had during my career was working with farmers, ranchers and forest landowners who always knew a lot more than I did about natural systems and business.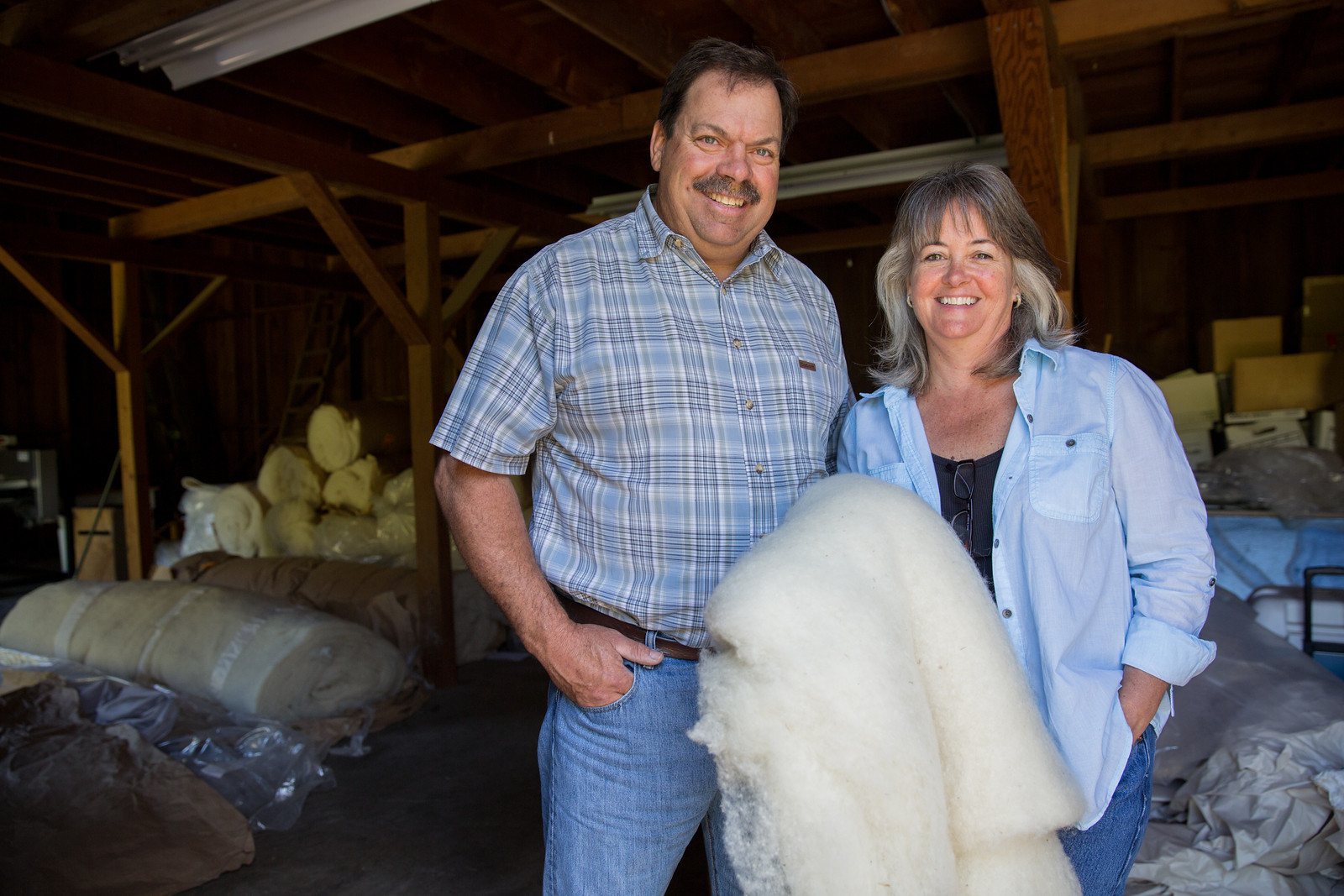 Joe Pozzi is a successful sheep and cattle rancher, and niche marketer. There is no greater entrepreneur than a rancher or farmer who has to figure things out, often on his/her own, without modern kick-starter funds or venture capitalists. Our farmers and ranchers feed us and take care of the land. It doesn't get more American-made than that.
What motivated you to start your own business?
My motivation for starting Sonoma Wool Company has a lot to do with supporting family ranches throughout the United States. The greater demand we can create for domestic wool, the greater chance we have of maintaining viable and healthy family ranches, and the landscapes on which they live.
Do you have any advice for someone just starting out?
The best advice I can give is to follow your instincts, and know you're going to make mistakes – and that is ok – because every time you make a mistake you are learning. I often tell staff members that they should be making at least one mistake each and every day, because the more mistakes they make, the faster they will learn. Also, don't be afraid to hire the professionals, but take your time to find the right people. There are a lot of fast-talking "experts" out there who will be very happy to take your money and not perform. Do your research, take time to think things through, and don't rush. The answers and the results will all come to you in time.
What motivates you when things go wrong? What is the end goal?
I am motivated by knowing we have a superior product, and we are in it for the long haul. Our success will be measured not only by our healthy bottom line, but by the effect we have on our environment, family ranches, our food systems, and the U.S. wool industry.
What are the top 3-5 apps your business could not run without? Why are they essential?
Efficiency is the name of the game for a small family-owned business. We rely on Shopify as our e-commerce platform. It integrates with many apps that we use for our shipping, CRM, and other business administration. Of course, we use the social media apps, Facebook, Instagram and Youtube to keep in touch with our community.
What are the next products you're working on? Are there any releases you can tell us about?
We are developing new products for pets, and the home and garden. We are not ready yet, to share their release dates.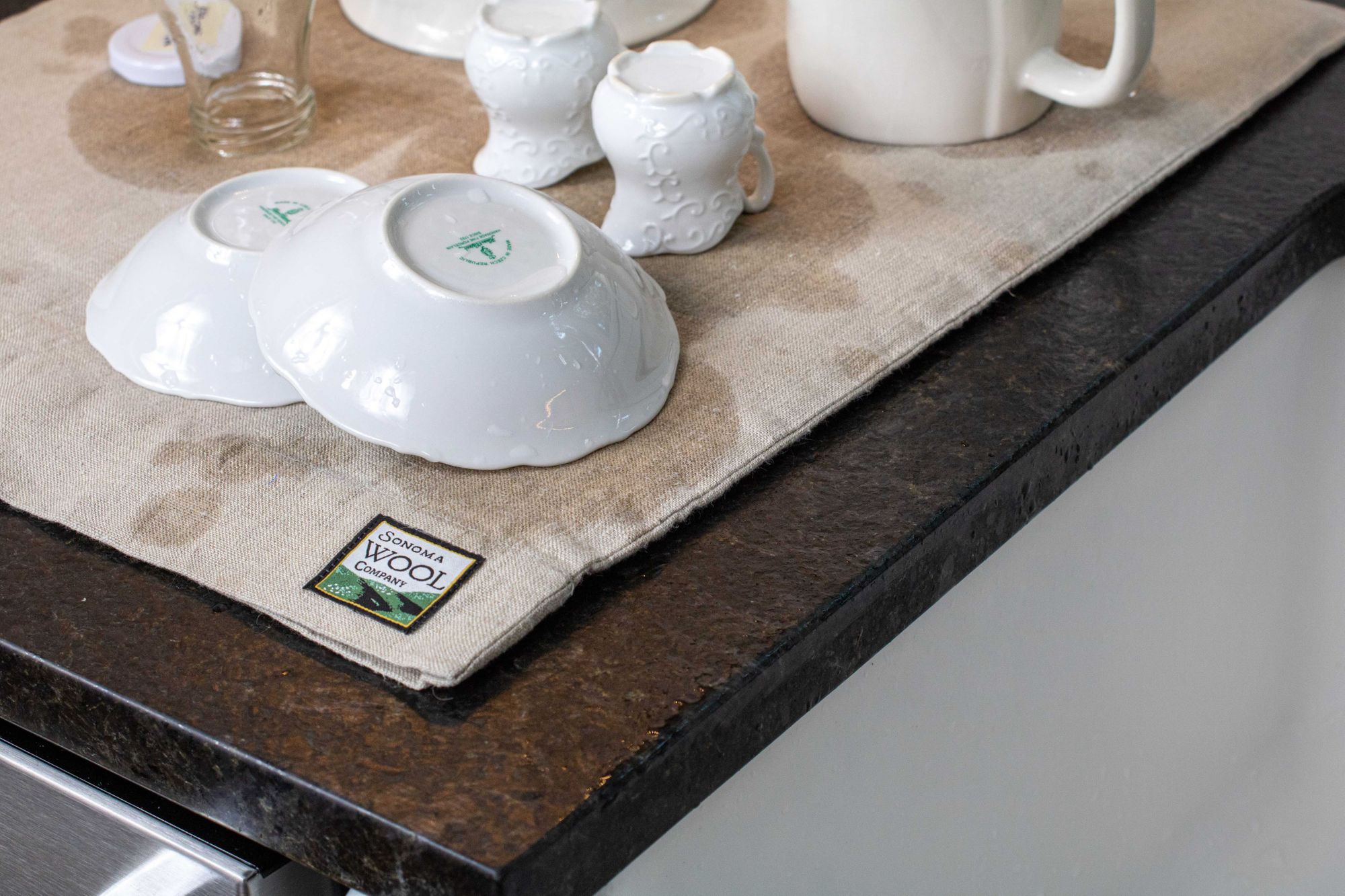 Our long-term goal is to have every consumer knowledgeable about the benefits of wool, and choosing to no longer use microfiber dish drying mats in their kitchens, or chemically-laden dryer sheets in their dryers, or sleeping in synthetic bedding, which causes health problems and a lack of a good night's sleep. Sonoma Wool Company's products will continue to be sought out to solve these problems.
Where do you see the company in 5 years?
There is something comforting and clean about wool. From ranch to home, our products stand the test of time. One item could last multiple generations, and we hope to carry on this legacy with everything we make. Wouldn't it be cool to have, in 2113, an as-yet-unborn family member redesigning our logo to incorporate the celebration of the 100th anniversary of the creation of Sonoma Wool Company.
| Company Name: | Sonoma Wool Company |
| --- | --- |
| Founder: | Amy Chesnut |
Comments