Open Farm Pet Food was co-founded by Jacqueline Prehogan alongside with Isaac Langleben and Derek Beigleman. These Co-Founders are revolutionizing the pet food category (a category experiencing unprecedented growth) and forever changing the way it is produced, purchased and served.
Open Farm is the first pet food brand that is fully traceable. Customers can instantly trace every ingredient used back to its source, allowing pet parents to understand the ingredients conclude and where they come from.
Was it a lightbulb moment or gradual moment to start Open Farm Pet Food?
While I was working in the pet industry after launching "Canada Pooch," a pet apparel and accessories business, Open Farm was born out of the idea that we wanted to feed our pets food that met the same standards that we value when it comes to our own food. At the time, I started eating vegetarian and that began to greatly influence the food I was feeding to my family, including my pugs Bella and Maddie.
How did you validate the idea?
We searched high and low but were unable to find any pet food options with the ethical sourcing standards we were looking for, so we set out to create it ourselves.
What makes your Brand different from other Pet Food brand?
Our commitment to ethical sourcing, animal welfare and sustainability is what sets us as apart and is at the core of everything we do at Open Farm. We strive to deliver the best nutrition for pets with wholesome, healthy recipes that start with ethically sourced meats as the first ingredient with no added flavors, preservatives and fillers.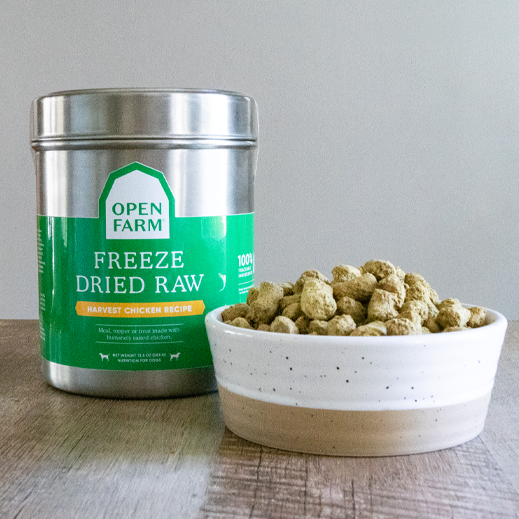 We make food that pet parents can feel good about feeding to their pets, made with meaningful amounts of beneficial ingredients that are responsibly sourced from farmers they know and trust.
Who is your target demographic?
Our customers are people who consider their pets members of the family, and who want to feed them like family. They want to ensure that their pets' food is made with the best and healthiest ingredients. Many of our customers also connect with Open Farm because of our mission and values.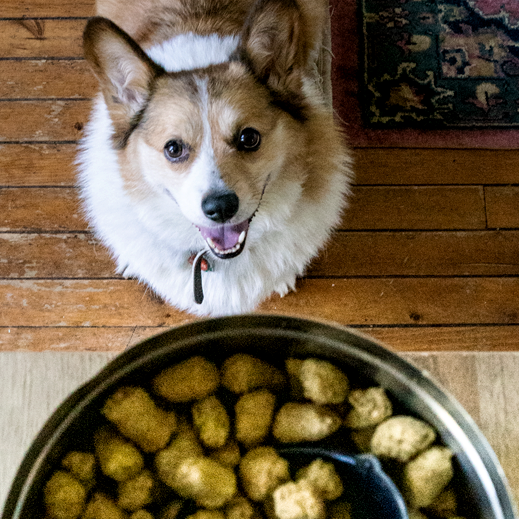 They love that they can feed their pet the best while also having a positive impact with every bag. Most of our customers are from major cities in the U.S., and a smaller percentage in Canada. Our customer base skews female as we have seen that "mom" is often buying food for the family pet.
What is the funniest/most strange customer request you've had?
The one thing all our customers have in common is how much they love their pets. When someone is ordering over $1,000 worth of rustic blend for their cats, you know they care deeply for their pets! Plus, you can never have too many cats!
Where did you meet your co-founder/founding team?
We are a family run company. Open Farm is co-founded by myself with my husband Isaac and my brother in law Derek. We all shared a passion for better nutrition and ingredients for our families and our pets.
Any tips for finding first employees?
It was this passion and desire to raise the bar on the way we feed our pets that inspired us to take the leap to create our pet food company, Open Farm. From the initial takeoff, getting the operations up and running wasn't easy, because we were trying to do something different than what the industry has always done. We set out to find partners in sourcing and processing that would adhere to our ethical framework. From an operational standpoint, that was incredibly challenging, but we have now found great trusted partners that uphold the same values and standards.
What motivates you when things go wrong? What is the end goal?
I would say one of the biggest challenges of being an executive is also one of the best parts. My job is always changing and I'm always putting on different hats, pivoting between different types of work and areas of the business. I'm constantly learning, adapting and facing new challenges and I thrive on that kind of energy. My passion and true belief in our mission keeps me motivated. We've built a really strong community online and through our retail partners. Our early growth was driven primarily by our amazing retail partners who were advocates for the brand and created early trust and loyalty.
Do you have any advice for someone just starting out?
I think that what you don't know, in those early stages, is an advantage. When I started out, it was this balance of optimism and naivete which made me think anything was possible. When you don't yet understand or identify the obstacles, everything is an opportunity. Go with that, and let it lead you to the whitespaces that nobody else has thought of.
What has driven the most sales?
We continue to grow our brand with them and have layered on a strong digital community through Facebook, Instagram and other brand and media partners that we have developed over the last five and a half years. Open Farm started out as three people and now has over 40 employees and operations that serve pet parents through more than 5,000 storefronts and direct-to-consumer at openfarmpet.com. We've grown from offering three kibble formulas to now having more than 100 SKUs in seven different product categories. Even still, we've remained incredibly selective about what we do and who we work with- we never want to sacrifice quality for growth.
How do you protect yourself from competition?
Open Farm has forever changed the way that pet food is sourced and produced. In order to do this, Open Farm has disrupted the traditional supply chain and only partners with farmers who share our commitment to source ethical ingredients from farm to bowl. Our commitment to these values continues to be what sets us apart from the competition. By becoming the first pet food available in a fully reusable container through Loop, Open Farm continues to seize opportunities that challenge the industry to change.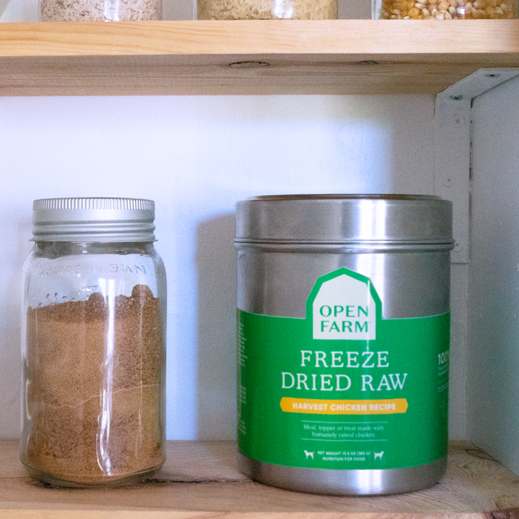 We do not operate our business or think of our brand in the context of encroaching competition, but we hold ourselves to a very high standard. We started this business with a clear vision and framework for exactly what we wanted to build, and that framework was unique. It took a lot of work to build a business around that vision.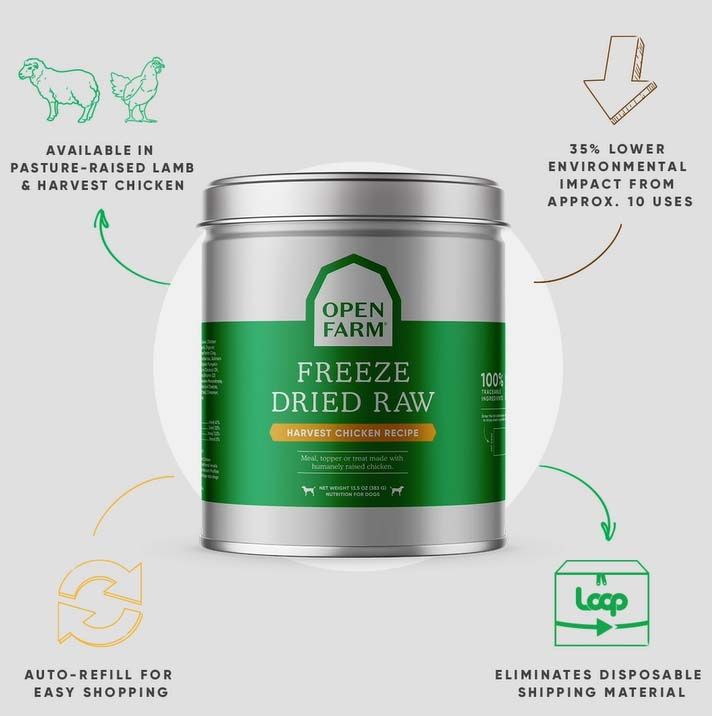 We built a supply chain that enabled us to source ingredients of a quality and ethical standard that were unparalleled and unprecedented in our industry. I am very proud of the fact that, as we have grown, we have stayed true to those initial values and we have, if anything, strengthened our ability to deliver on them. Our commitment to those values and our mission never ends, so we know we need to continue to evolve and to raise the bar for ourselves. In continuing to live up to a higher standard, we have always organically stayed ahead of the competition.
Do you have any trademarks/IP/patents?
We understood the importance of protecting our brand early on, and we were proactive in filing trademarks for our key brand messaging. Those trademarks remain at the core of our brand today.
What are the top 3-5 apps your business could not run without? Why are they essential?
We couldn't run without Instagram filling our days with cute pet content! As a business, we also rely heavily on Slack for team communication and culture and Asana for project management, timelines and tracking cross-functional work.
What are your favourite books and podcasts?
I am a big reader, but honestly not of business books. I always read before bed and love historical fiction the most. The most valuable resource that has helped me in building my business has been mentors. Over the years I have connected with a few incredibly smart, experienced and passionate business leaders in adjacent industries who have taught me invaluable lessons and who I turned to when I just couldn't find the answer. I am a big advocate of finding great mentors, especially in the early years of running a business.
What are the next products you're working on?
Over the past five years, we have continued to evolve to bring the best nutrition to pets and to continue making a positive impact on the environment. Our goal is to build an iconic brand and bring our mission to a larger audience. We are constantly evaluating our supply chain and finding areas where we can improve and keep challenging the industry. We are continually looking for ways to bring our mission forward.
Are there any releases you can tell us about?
As of July, Open Farm Pet Food is the first ever pet food available on the circular shopping platform Loop, in North America. This gives customers the option of purchasing Open Farm Freeze-Dried Raw Dog Food in reusable, refillable packaging as part of our dedication to reduce the use of single use packaging and disposable waste. Joining Loop is an important next step in reducing our environmental impact and is a revolutionary way to offer consumers a waste free option.
| Company Name: | Open Farm Pet Food |
| --- | --- |
| Founder: | Jacqueline Prehogan |
Comments