Hippy Feet is a sock and apparel company on a mission to provide jobs to homeless youth. Since our launch in 2016, we've been able to provide transitional employment opportunities to over 120 young people, ages 16-24, affected by homelessness.
We do this through a program called Pop-Up Employment where we bring jobs directly into homeless shelters, eliminating many of the barriers homeless youth encounter when looking for traditional employment. Hippy Feet hires homeless youth to package, embroider, and screen print our products. All of our products are also American and eco-friendly.
Was it a lightbulb moment or gradual moment to start Hippy Feet?
We really got started working on Hippy Feet when I came together with my current business partner, Michael. When we first started, socks were once of the most requested but least donated clothing items at homeless shelters. It seemed like a natural fit that a business using the TOMS Shoes, buy-one give-one model could help address this need. After we launched in 2016, we were able to sell and donate 20,000 pairs of socks.
We were excited about the quick traction that our business was getting, but actually donating the socks felt less impactful than we thought it would be. We set out to make this incredible difference for the homeless community, but our sock donations felt like they were just a band-aid fix.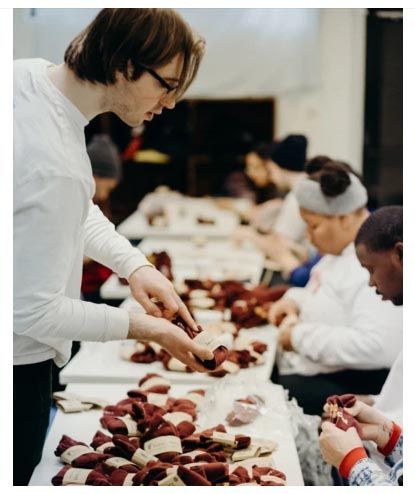 This caused us to develop our employment program. Today, Hippy Feet's sole focus is providing jobs to homeless youth. We're able to make a meaningful change in the lives of young people affected by homelessness. This has been a big step towards helping the community that we set out to serve in the first place.
Have you raised any money? How much?
When we first started, my business partner originally won a grant through a University of Wisconsin startup competition. This totaled about $30,000 and gave us the initial funding to get off of the ground. Since then, we've bootstrapped our growth. This has easily been one of the most challenging things about building Hippy Feet, but we've still been able to grow without dilution.
Who is your target demographic?
In general, we describe our customers as "conscious consumers". They're the people who understand the importance of their purchasing power and how they can use it responsibly. While both men and women wear Hippy Feet products, it's usually women who are making the purchasing decision.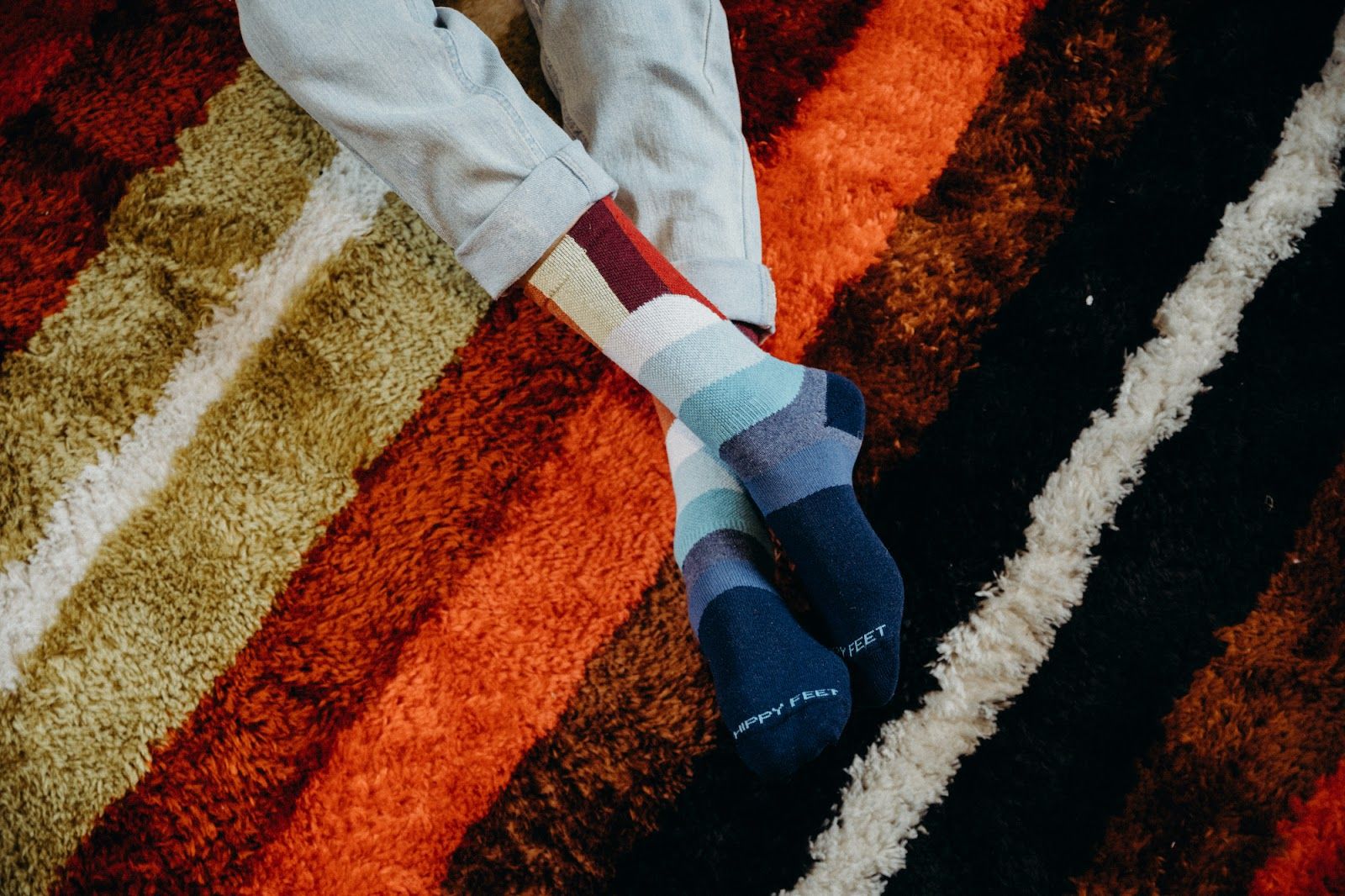 When someone buys a pair of Hippy Feet socks, they're helping to support homeless youth in their community. We use email, social media, and other platforms to help our existing customers understand the difference their support has made for homeless youth. While we're always focused on finding new customers, it's important that we help current customers understand the impact they're having.
Where did you meet your co-founder?
I met my co-founder, Michael, through mutual friends. I was visiting family over the holidays my senior year of college. I got together with a group of friends for drinks and Michael happened to be in the group. We chatted for a brief period of time and then went our separate directions. Later that spring, as I was approaching graduation, I got a call from Michael. He said he had an idea for a business and wanted to pick my brain. We sat down at a bar at about 6 PM on a Tuesday night.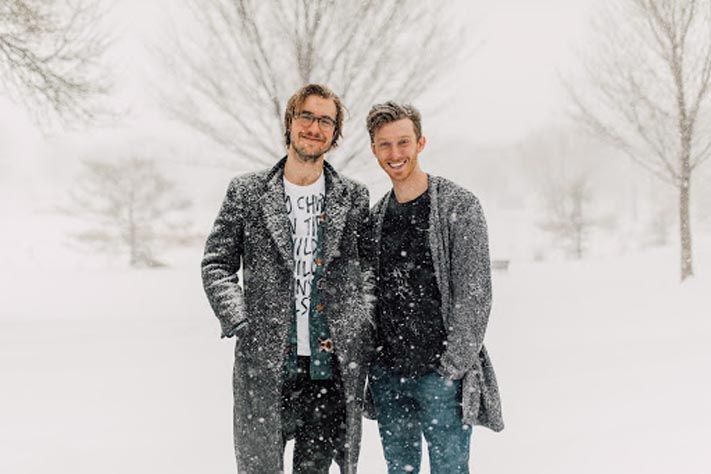 As a 22 year old that just graduated college two weeks earlier, I was motivated by the prospect of a free beer in exchange for an hour long conversation.After we started talking we really hit it off and connected over the potential for what we could create. That one hour turned into six, and we got told that the bar was closing for the night.We agreed to get together again the following week to talk more, and just haven't stopped since. Four years later, and we still come together every day with the same excitement that we had the first day we talked about Hippy Feet.
Did you run any companies prior?
I sat on the board of a company called Love Your Melon throughout college and was able to hold a number of different roles during that time. By no means was I the ones steering the ship, but it gave me some helpful experience that proved useful in launching Hippy Feet. The level of accountability in owning a company versus sitting in a leadership role is drastically different to me. My experience with Love Your Melon was great, but I learned more in the first year of Hippy Feet than the 4 years prior.
What were your family and friends first thoughts on your company?
Our friends and family were extremely supportive. A lot of our friends helped out early on and served as sounding boards as we were working to get traction. In retrospect, there was so much we didn't know. Without the support of our friends guiding us along the way, we may not have made it.
What Motivates you when things go wrong? What is the end goal?
The world may not need another sock company, but the world needs Hippy Feet. The work that we're doing with homeless youth is the reason we exist. Things will inevitably go wrong, but when we remember why we're here, we know we need to get back on track. As Hippy Feet grows, more and more young people have the opportunity to get ahead in life.
What Motivates you when things go wrong? What is the end goal?
The world may not need another sock company, but the world needs Hippy Feet. The work that we're doing with homeless youth is the reason we exist. Things will inevitably go wrong, but when we remember why we're here, we know we need to get back on track. As Hippy Feet grows, more and more young people have the opportunity to get ahead in life.
How do you protect yourself from competition?
Our niche in the apparel and accessories industry isn't as focused on intellectual property as more innovation-based industries. As a result, we don't need to keep what we're doing a secret that way many startups may launch projects in a stealth mode for extended periods of time. Instead, we stay competitive by building genuine relationships with our customer base. We always focus on delivering them as much value as possible when they buy one of our products. In this sense, we stay competitive through building a loyal customer base that wants to make a positive difference.
What are the top 3-5 apps your business could not run without? Why are they essential?
The most central piece of software to our business is Shopify. We've had a really great experience hosting our e-commerce presence on the platform. Some other helpful tools we use would be Hubspot, CRM and Omnisend. We're not a software heavy business, so the apps and tools that we use are mainly centered around building relationships and informing our customers. Hubspot allows us to stay organized about our relationships with our custom sock customers. We've worked with organizations like the Minnesota Timberwolves, Microsoft, and several major universities to make custom socks in the past. In total, we've made unique products for over 100 companies since we've launched. A CRM is essential to make sure that every customer gets the best possible experience. We leverage Omnisend for marketing automation and email campaigns. It's the closest thing we have to a game-changer piece of software.
What are your favourite books?
My favorite business related book has to be Traction by Gino Wickman. I normally find theoretical books helpful, but this is a book for people who want actionable steps that will help them improve their business or idea. If you're looking to leave with a to-do list on how to improve your business, this may be the best one out there. If you have a good tolerance for more abstract, conceptual thinking, many of Wickman's concepts could be applied to non-entrepreneurial/non-executive roles.
Are there any releases you can tell us about?
We've worked really hard on improving our products over the past year. One of the most popular collections we've released are our new ankle socks. We talked to customers to understand frustrations they have when you normally buy a pair of ankle socks and we tried to address them.
We've come up with a pair of socks that is insanely comfortable, but also holds up and is durable. We're continuing to release new pairs of these through the summer.
Would you ever sell?
We never built Hippy Feet with the intention of an exit, but our mission comes first. If merging with another organization or selling to a larger one allowed us to help more people, then we'd definitely weigh out the option. The most important thing for us it to run our business with integrity, so we'd need a partner that we saw eye to eye with.
| Company Name: | Hippy Feet |
| --- | --- |
| Founder: | Sam Harper |
Comments