Laura Krueger & Michelle Donson, started a company that grew from 3 employees to 25 in 3 years, but the story of how they started is a testament that no matter what stage of life you're in, no matter what your personal life is experiencing, you can still chase dreams.
Michelle & Laura were both colleagues working for global sales at Wyndham and they shared nearby territories (Laura NJ and Michelle NY), after years of being the top sales people at Wyndham they decided to break off and start their own third-party meeting planning company.
Was it a lightbulb moment or gradual moment to start Kleinfeld Hotel Blocks?
In many ways it was. Me and my partner Michelle Donson started Kleinfeld Hotel Blocks in 2013. We had both been in the hospitality industry working in sales for years, eventually working our way up to Global Sales for Wyndham. Our jobs mainly revolved around booking meetings, conferences and room blocks at the properties we represented and the weekend business was often wedding groups. We realized that the wedding hotel blocks were a key component to a hotel's success but many couples were going at it alone. It was my idea that couples could benefit from having a little guidance to streamline the process, negotiate, etc. so I approached Michelle with the idea. We had been good working partners, had a great rapport and I knew that she would be the perfect partner. We're so similar we even share the same birthday! A few months after I told her my idea, we quit our cushy jobs and took the leap establishing LM Media Worldwide d.b.a. Kleinfeld Hotel Blocks.
I was ready for the leap but I was surprised Michelle jumped so quickly because she had a 2-year-old and was pregnant with her second child. I didn't realize that ended up being part of her motivation.
How did you get your first three customers?
The first 3 customers were word-of-mouth. Michelle's brother was getting married and had many friends in their early 30's that were also getting married. Those first customers provided proof-of-concept and the business continued to grow mainly on word-of-mouth. When we first started the business we were lucky if we booked 10 groups a month now we're booking at least 200 groups a month.
How did you validate the idea?
In addition to friends and family, Kleinfeld Hotel Blocks began attending bridal shows in the New York City area and realized not only were couple's interested but no one else was doing it. It's an easy sell - a free service that negotiates on your behalf and the hotel basically takes on the finders fee. It wasn't a new idea, corporate groups and associations had been working with third-parties for nearly 50 years, but no one was doing it for social groups or weddings.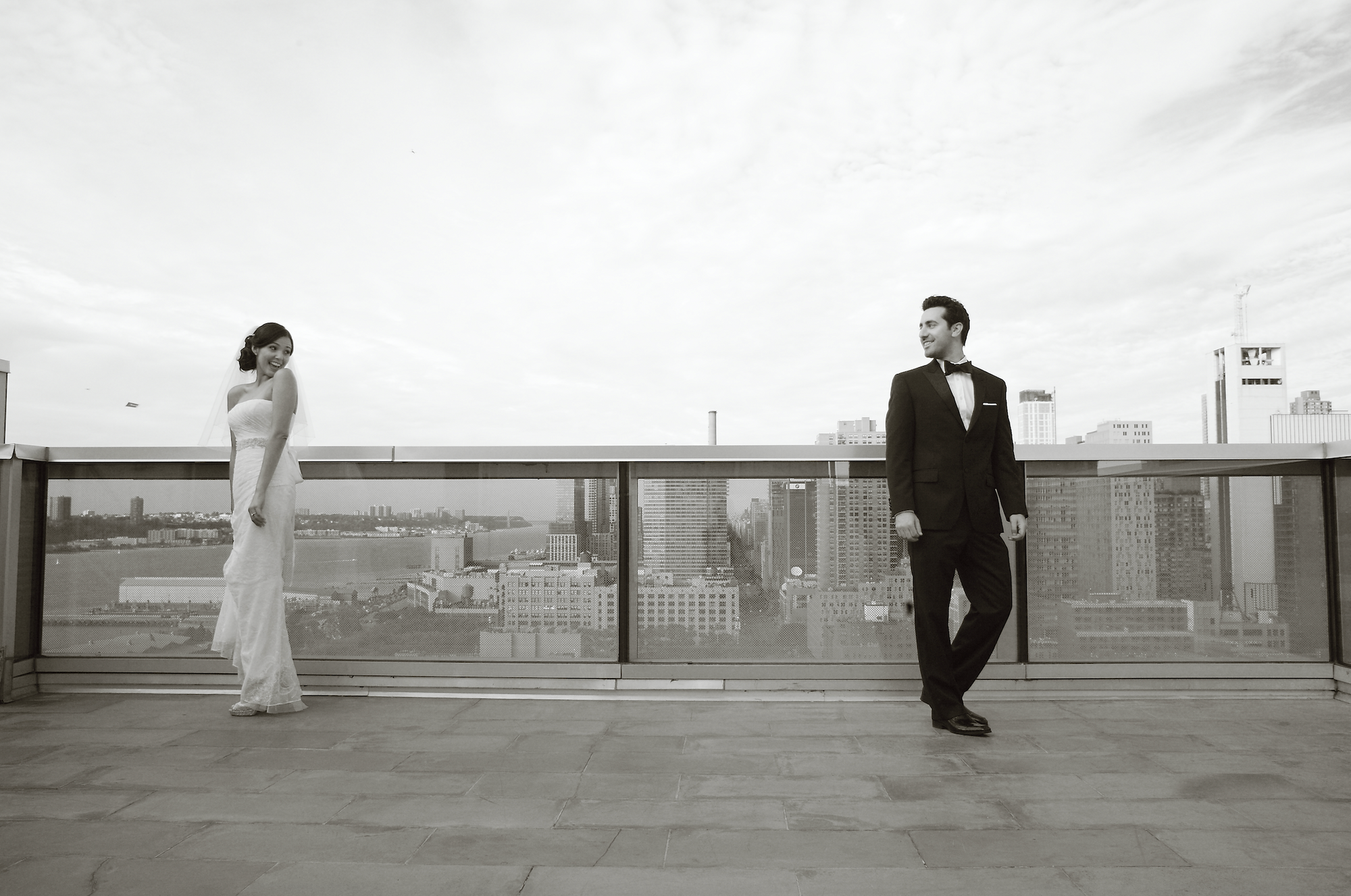 As the business started to grow, we knew we needed a partner for brand recognition and that's where Kleinfeld Bridal came in. Michelle, thought of the iconic NYC based bridal store famous for the network show 'Say Yes to the Dress' and knew that their family business type of approach was the perfect fit. After months of pitching to the marketing director,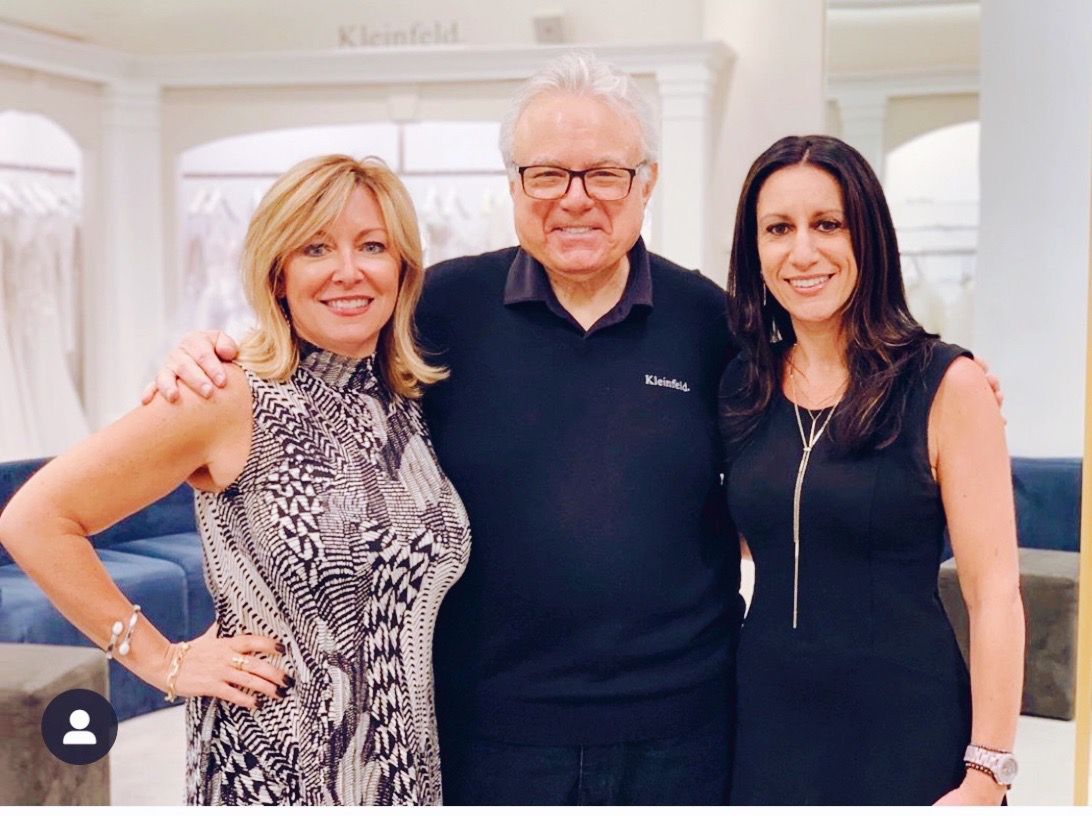 Michelle and I got a meeting with the owner, Ronnie Rothstein. He initially wanted another concept, which we used to get in the meeting but once we walked in we pitched our real idea. Chatting about the potential business over a bagel spread, all it took was a handshake and we were it. It took several months to get the contract worked up and hours after everything was official, Michelle gave birth to her 2nd baby girl.
Did you have any experience/expertise in the area?
Absolutely, we both have over 15 years of experience in the hospitality industry doing sales at major brands such as Starwood, Marriott, IHG and Wyndham.
Have you raised any money? How much?
We are mostly self-financed. We did ask family for help in the beginning in order to hire one employee in addition to $50k we put in of our own money. We started the business with only 3 people so that kept expenses low. From the beginning it was a remote business so there was no overhead except for office equipment and we were able to keep costs very low. As the business started to grow we would reach out to former colleagues in the industry and see if they wanted to work on contract and after several years we went from 3 employees to 25. The entire team is composed of women, most stay-at-home moms so we give them the flexibility to make their own schedule and work entirely from home.
What regulatory approvals did you have to go through?
A travel license and business licensure/registration.
Who is your target demographic?
LM Media Worldwide d.b.a. Kleinfeld Hotel Blocks is licensed internationally, so we can work with anyone around the globe but generally our customer is female, between the ages of 25-35 and getting married in a major U.S. city.
What is the funniest/most strange customer request you've had?
In hospitality there are many interesting requests but a sweet story is one of a bride who absolutely loved the idea of a jacuzzi tub in her hotel suite. She was getting married in New York City and not every hotel has a jacuzzi tub option. There were several we had presented but they were in suites that were out of her budget or didn't work in terms of location. She ended up selecting another great hotel but to make it extra special, we reached out to the hotel and let them know how important the jacuzzi experience was for her. As a gesture, the hotel sent her a gift basket with fizzy bath bombs, champagne and fruit.
How did you fund the idea initially?
Getting started took minimal funding. We did buy computers, business cards and pay to attend a few trade shows which was our biggest cost. In order to fund the start including the cost of licensing, we each took $25k out of our savings and invested it into the business.
Where did you meet your co-founder/founding team?
Michelle & I both worked at the Wyndham Hotel Group Global Sales Office. Michelle led the NY market and I led the NJ and New England market. Early on we developed a great friendship.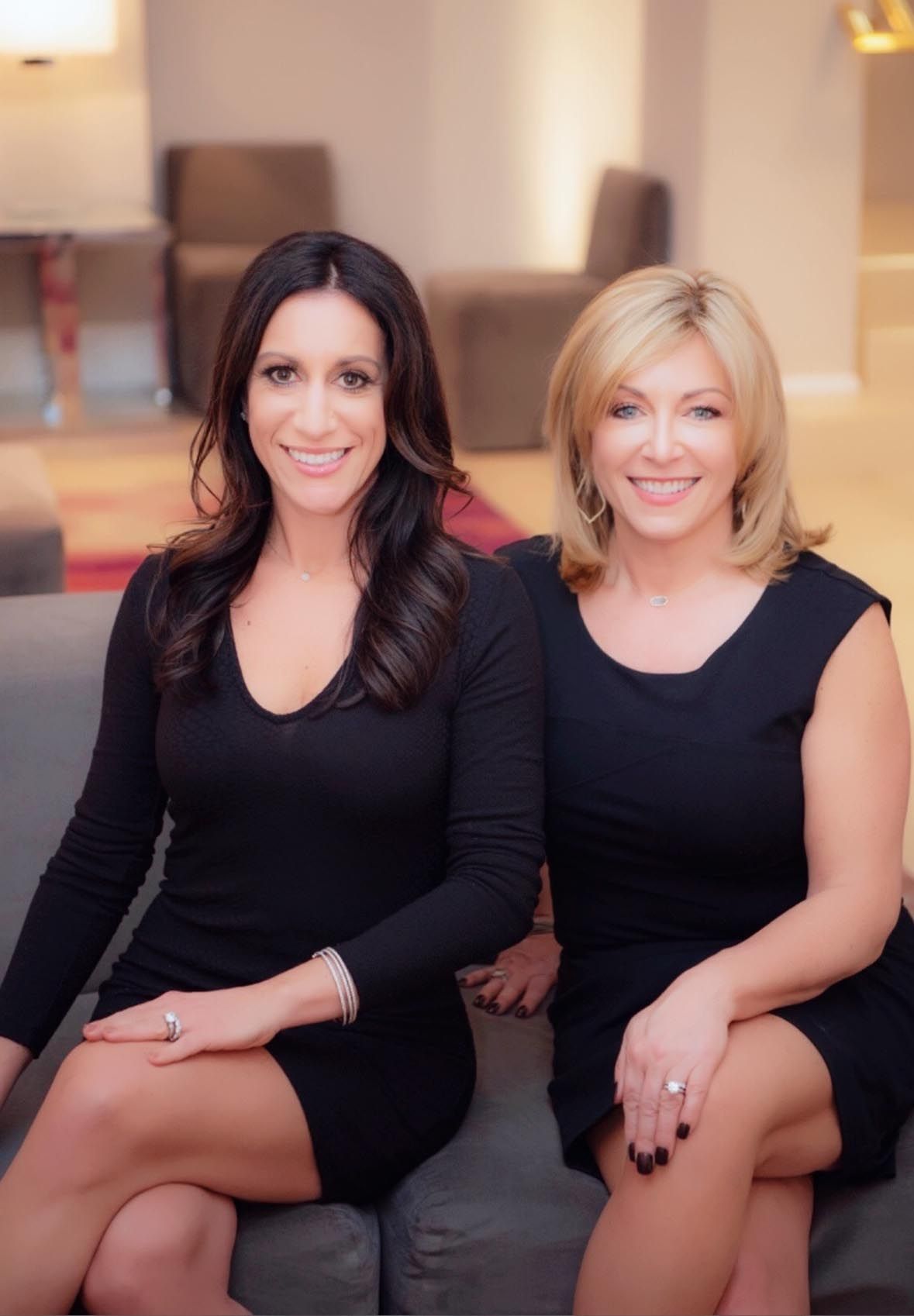 We were like Lucy and Ethel; inseparable and a formidable team. On our sales team, together we made up for 80% of the sales so we knew we had the skills needed to break off on our own.
Any tips for finding first employees?
The first employee of Kleinfeld Hotel Blocks was Michelle's sister-in-law, Cathy. She was looking for a career change and the timeline lined up perfectly. Her job ended in June and our job started in August. About 6 months later we hired an additional employee and slowly started to grow. Our employees were mainly relationships we had built in the industry. Occasionally we did post a position on Indeed but it never worked out. The best employees have been the people we knew personally from the industry.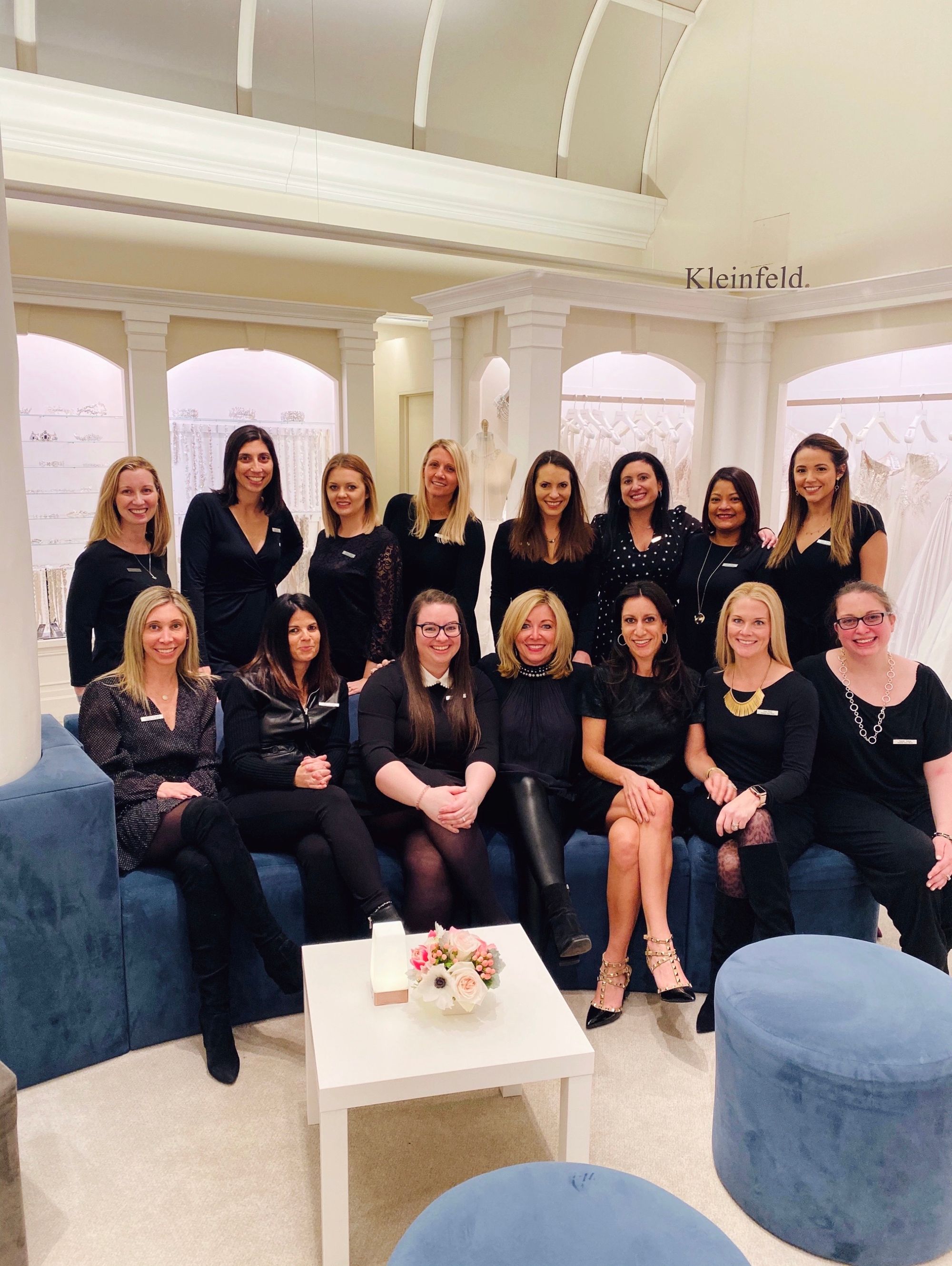 Also many of our employees are moms who had left the traditional work environment in order to raise families and working with Kleinfeld Hotel Blocks allowed them to get back into the workforce without having to give up time at home with their kids. We truly pride ourselves on the flexible work environment we've created and in 2020 we became a certified women's business enterprise.
Did you run any companies prior?
I had previously run a restaurant and catering business for 10 years and had 2 health food stores for 5 years.
What motivated you to start your own business?
Both Michelle & I had an entrepreneurial spirit. Michelle came from a family where her father had started his own brokerage firm and I had experience running businesses so it was simply a matter of timing and finding the right partner. Once we met, we started planning our strategy.
What were your family and friends first thoughts on your company?
We both had very supportive families from our first loan to helping us talk out ideas. They've been on board since the beginning and it took a lot of the pressure off because for the first couple of years we didn't take much of a salary so we had to rely on our spouses incomes and needed their support.
What motivates you when things go wrong? What is the end goal?
Michelle and I have found motivation in the belief that even when there's uncertainty it's an opportunity for growth. Instead of concentrating on what's going wrong, we work on solutions, innovations and ways we can pivot. The advantage of being a small company is that there is no red tape, so innovation is easy to implement and test. In the end we know if we stay focused on our customer, we'll be successful. It was our dream to run a business but we also help people's dreams come true. We're helping couples book a hotel block for their wedding and unless you've worked in a hotel, it's difficult to understand the inner workings of how hotel blocks work, how to negotiate, what to expect from the process, etc. We prepare them for all of that, many times we're also prepping the hotel in the background reminding them of important dates, checking in on the progress of the room block periodically because we want to ensure our groups are taken care of.
Do you have any advice for someone just starting out?
As the famous slogan says, Just do it. It's worth the chance and if it doesn't work, there's a 9 to 5 waiting for you somewhere, but there's nothing like living your passion and if successful knowing that you did it. You took that chance.
What has driven the most sales?
Our business remains mostly word-of-mouth whether it's coming directly from our presence at the Kleinfeld Bridal Store, bridal shows or a venue referral, that's how most people find out about Kleinfeld Hotel Blocks. That being said with Covid-19 we have expanded our B2C digital strategy and are currently working on that.
What is stopping you being 3x the size you are now?
Kleinfeld Hotel Blocks was once being pushed to grow bigger, go public, but we decided it wasn't the right move for us at the time. In the future we may grow 3x our size and it would be great to be able to employ more women and give more families the opportunity to have a parent at home. However, for now our focus is staying boutique in order to stay hands-on and give that family business level of service that people have come to expect from a brand affiliated with Kleinfeld Bridal.
How do you protect yourself from competition?
There is no way to truly protect from competition, but Kleinfeld Hotel Blocks relies and it's high-level of customer service to compete. Currently the competition is automated services or companies who are mainly corporate but doing weddings on the side, none of which could truly compete with our level of service and when you look at our reviews on Google, it's clear we're staying true to our values.
Do you have any trademarks?
The name Kleinfeld Hotel Blocks and LM Media Worldwide are both trademarked.
What are the top 3-5 apps your business could not run without?
Kleinfeld Hotel Blocks has a custom lead management tool, we also rely on Right Signature for electronic contract signing and CVENT which is a hotel database software.
What are your Favorite books?
Tony Robbins
Unleash the Giant within
Og Mandino
The Greatest Salesman in the World
Paulo Coelho
The Alchemist.
What are your favourite podcasts?
BizChix
The Tim Ferriss Show
Tony Robbins Podcast
| Company Name: | Kleinfeld Hotel Blocks |
| --- | --- |
| Founder: | Myself Laura Krueger + Michelle Donson |
Comments