Val and Breezy Griffith, the mother/daughter duo are the great minds behind SkinnyDipped. They were able to transform their small business idea from their home kitchen to 32nd fastest-growing privately held company in the US.
After the loss of a beloved family friend, Val and Breezy wanted to create something real that would bring people together in an authentic way. This somewhat unlikely millennial and mom duo have turned their labor of love into inspiration for woman entrepreneurs everywhere - landing #5 on INC's fastest growing female founded companies. Additionally, they have recently secured funding from the CAVU Venture Partners – a feat that only 2.2% of female-founded start-ups achieve.
Was it a gradual decision or lightbulb moment to start SkinnyDipped?
While the idea of SkinnyDipped was a light bulb moment, the process of really pursuing it and scaling the business took some time. When we suffered the loss of a close family friend, we were reminded that life is short and saw an opportunity to spend more time together as a family and create something that would spread happiness and make a positive impact. I was living in New York at the time, and on our road trip back home to Washington my mom and I found ourselves craving a healthy snack that still had a burst of sweetness.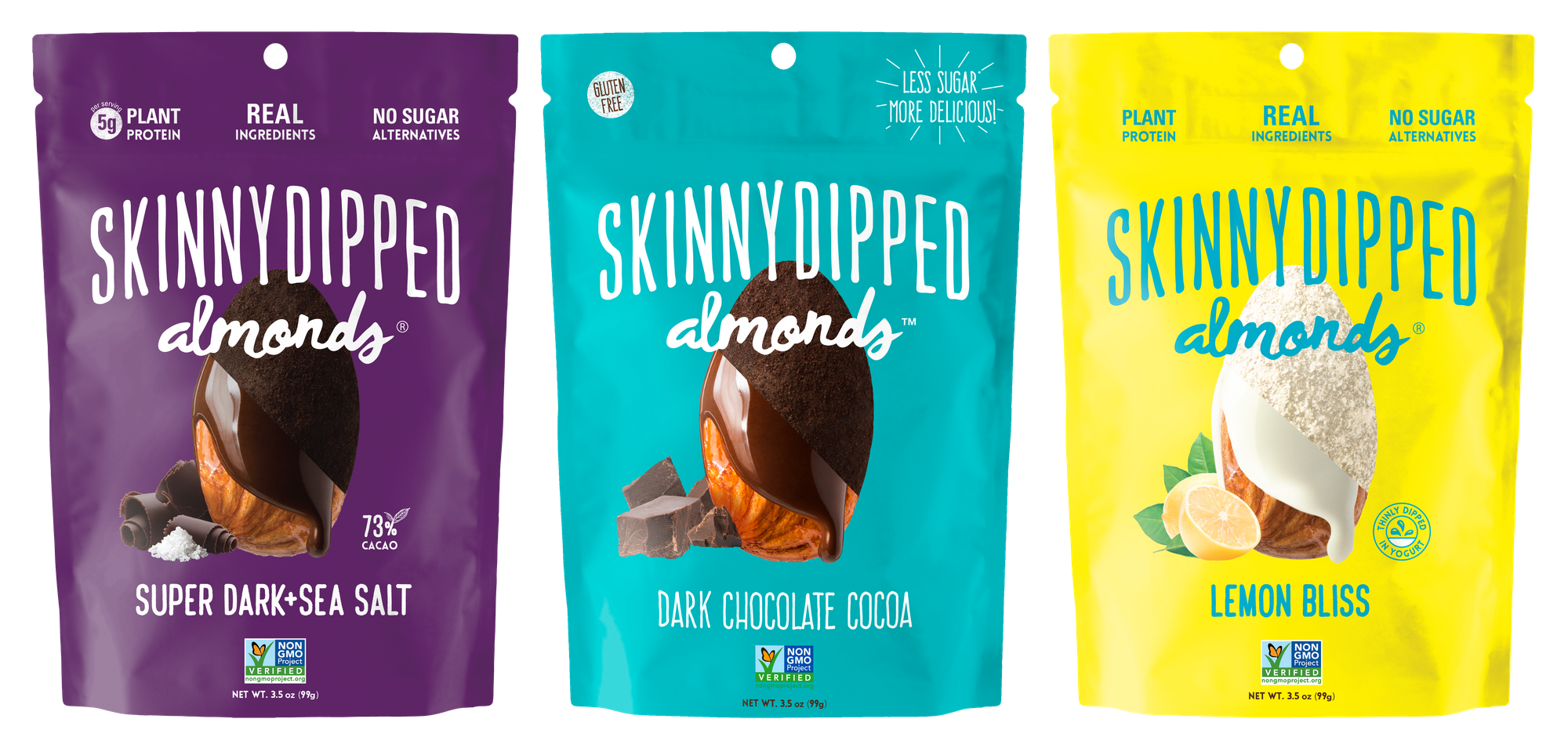 We realized what we were craving was chocolate-covered almonds, but something with a much thinner coat of chocolate than what was currently on the market, a balanced snack. We were inspired, and soon we were dipping almonds in our home kitchen to get the chocolate-to-almond ratio just right. We founded SkinnyDipped as an act of love; we wanted to create something that people could feel great about eating and at the same time was outrageously delicious.
Did you have any experience/expertise in the area?
Neither of us had a formal business background or experience starting a company. What we did have was a love of food (inspired by Val, my mom and co-founder). And for me, entrepreneurship has always been part of my DNA - ever since I was little I've had a passion for dreaming up ideas.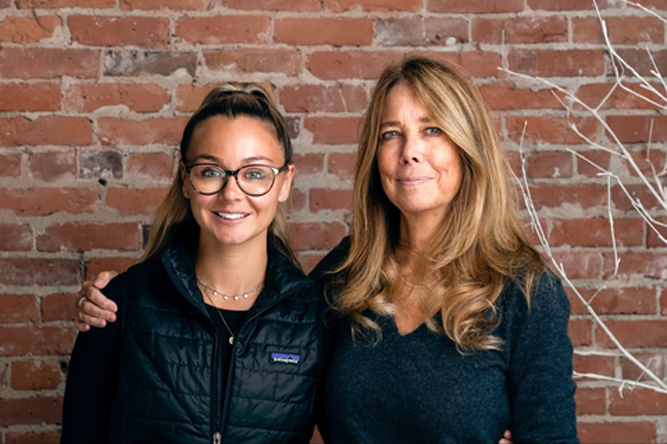 SkinnyDipped became an opportunity for us to combine our skill sets and build something we were proud of together. We just started hand-dipping nuts at our kitchen table, trying to perfect the process until we got it right. It was a lot of trial and error from perfecting the ingredients to actually creating the product and the process. While we were able to package small bags of almonds ourselves, we knew that we would need to find good partners and scale the process in order to grow the business beyond our kitchen.
What is your target demographic?
SkinnyDipped products are for anyone who is looking for real, outrageously delicious snacks and wants to be mindful about what they are eating.
Who were your first customers? What was your first big break?
When we first started SkinnyDipped, we were selling our thinly-dipped nuts to our friends and family. People loved our snacks, so we set off and sold door to door into our local grocery stores in Seattle. Then, we were lucky enough to secure a meeting with a buyer at Target; the buyer believed in us and the product and launched us nationwide, which became a springboard for us to grow our distribution. They're still an amazing partner to this day.
How did you fund the idea initially?
We were believers enough in what we were doing that we initially used our own savings and part of my parents retirement to fuel the early days of SkinnyDipped. Shortly after we started selling the product we were able to secure a deal with one of the leading venture capital firms in the country They are known for their deals with key celebrity investors, including Olivia Munn.
What motivates you when things go wrong? What is the end goal?
From starting this business in our kitchen to now, as you can imagine, there have been a lot of things that have gone wrong and not everything has gone as planned. In the early days we did our own trucking, and once forgot to tie down the pallets in the back of the truck; when we opened the truck, nuts had spilled everywhere and we had to throw away the whole batch. However, every bump in the road is a learning lesson for us. I'm a big believer in the idea that much of entrepreneurship is how you navigate through crisis since often it can feel like you just move from once crisis to the next. The end goal for us is to build a company that we're proud of, and to make sure that our snacks are available to everyone, as we believe that delicious and nutritious food should be something everyone has access to.
Do you have any advice for someone just starting out?
My best advice would be to surround yourself with people that you can trust and lean on as a resource. We've had so many mentors along the way that have been critical in our success and have helped us to navigate different road blocks and phases in our growth. I would also say that it's not easy - it takes hard work, grit and dedication but the adventures along the way and the journey you get to take is worth it.
Do you have any favorite books or podcasts?
I think the best thing you can do is stay informed -- I spend a lot of time reading and educating myself on trends, new products and other entrepreneurs' journeys and mistakes. One of my favorite books is "Mission in a Bottle", about how Honest Tea was started; it provided a great intro into the world of food and beverage.
What are the next products you're working on?
We're so excited that we just recently launched our first line outside of almonds – SkinnyDipped Cashews! Expanding our portfolio beyond almonds opens new doors for us in terms of developing delicious and creative flavor combinations, as well as reaching new consumers.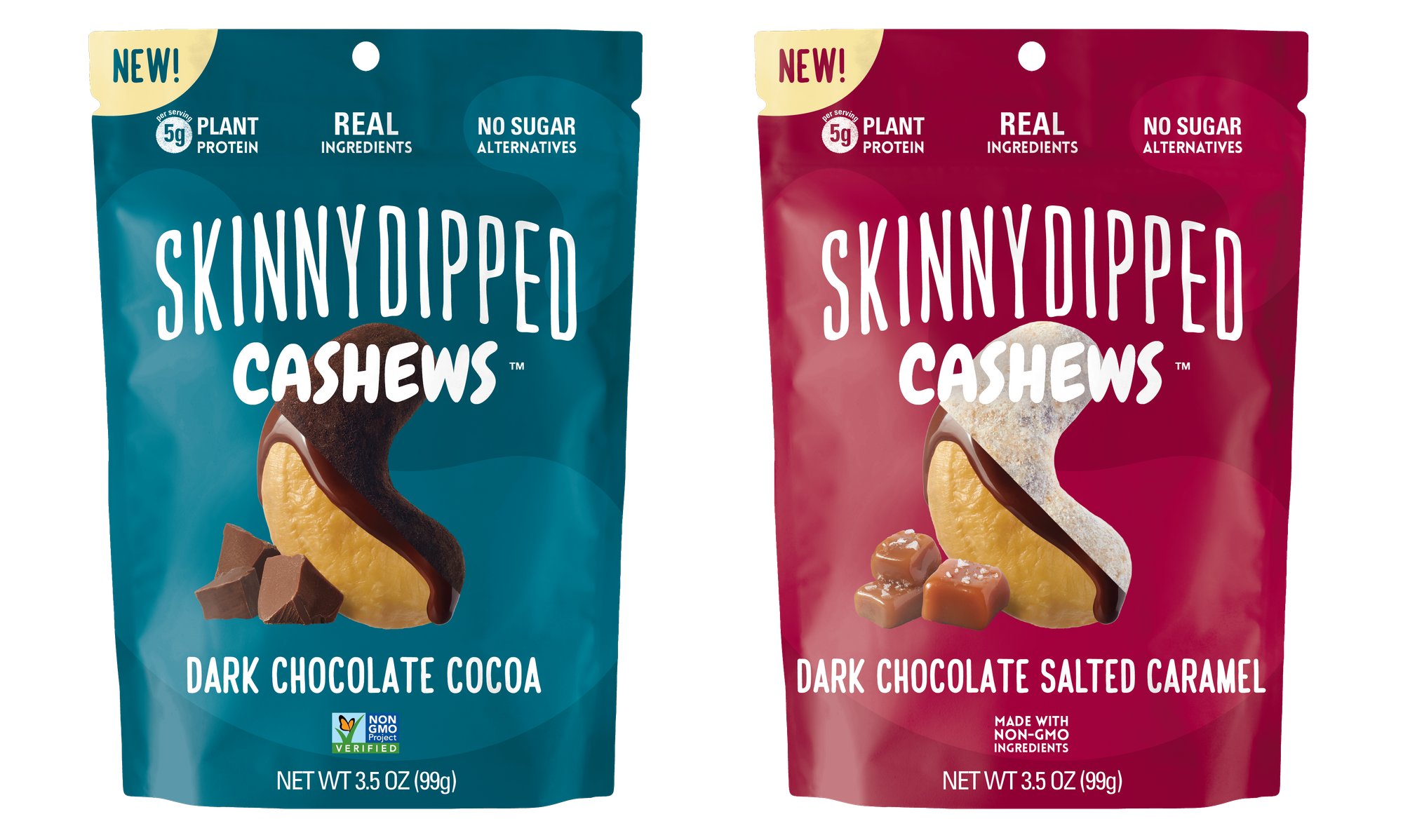 We heard our customer base calling for additional nut options and saw data that almond purchases were also purchasing cashews as well. We felt it was the logical next step for the company and are excited for consumers to try them out. Beyond that, we try and always innovate with our core consumer in mind. We have a lot of exciting innovation in the pipeline so keep an eye out for some exciting new product launches!
Where do you see the company in 5 years?
Looking ahead, we hope to continue to innovate and make our products accessible to everyone while always staying committed to our roots. We're constantly looking for ways that we can operate more sustainably as a business, and make an even greater positive social impact in the world.
| Company Name: | SkinnyDipped |
| --- | --- |
| Founder: | Breezy Griffith |
Comments