Javier Diaz is from Colombia and a former investment banker that turned a hobby into a business. With aviation in his blood, it was natural he became drawn to it. While working in investment banking, he had the idea of buying an airplane and renting it out for lessons. He bought a helicopter and in 2002, Wings Air Helicopters was born. which started out as a flight school with just one training helicopter and has since grown into a premier helicopter company.
Wings Air received its Air Carrier Certificate from the FAA in 2005 and began operating private charters. After the 2008 recession, the company had to reinvent itself and entered the aerial cinematography industry. Since then Wings Air has worked with all major movie studios on blockbusters around the globe. In 2012, the company began developing a luxury experience portfolio through partnerships with unique venues such as Monticello Motor Club, numerous luxury hotels in the Northeast US, top vineyards and more.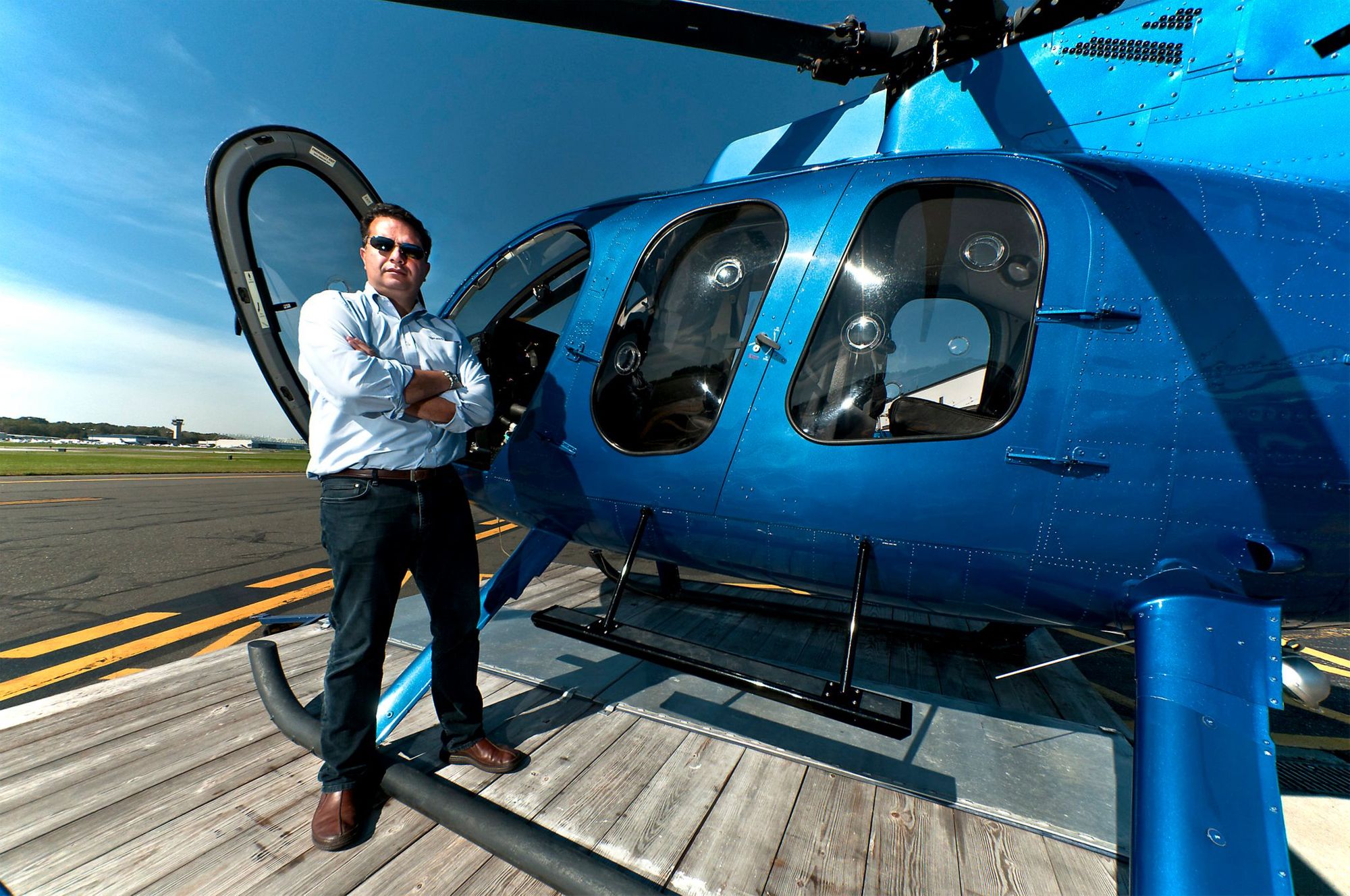 During these unprecedented times, Wings Air is showing their appreciation to frontline healthcare professionals by offering a tangible thank you for their heroic efforts during COVID-19. They started an initiative called Helicopters over New York for Healthcare Heroes, which will allow healthcare professionals to experience a once-in-a-lifetime helicopter tour of the Big Apple, free of charge.
Was it a lightbulb moment or gradual moment to start Wings Air Helicopters?
I always had aviation in my blood, it runs in my family. My father was an amateur pilot when I was growing up, so it was always in the back of my mind that maybe one day I will own an airplane or helicopter.
How did you validate the idea?
When I was working as an investment banker, I had the idea of buying an airplane and renting it out for lessons. So I started doing that on the side and had someone working for me as an instructor while I continued my day job.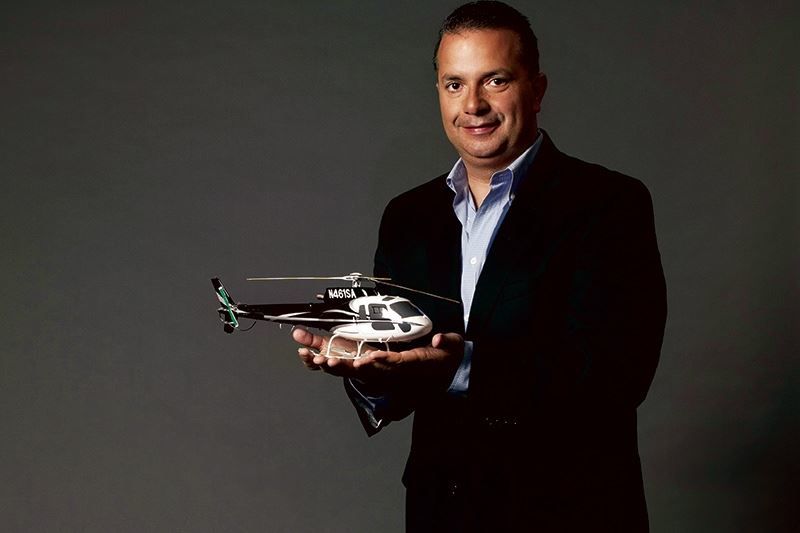 Then I bought a helicopter and started doing the same thing. After a few years of doing that I started to realize that if I really wanted to make this work, I have to be in it 24 hours a day.
What regulatory approvals did you have to go through?
In 2005 we got our Air Carrier certificate from the FAA to do air charter which is a very complicated process.
Who is your target demographic?
Our charter client base is made up of affluent leisure travelers, C-suite executives and celebrities who value their privacy and don't have any time to spare. Our tour client base is mainly European tourists, with Germany and the UK in the lead. Unfortunately this part of our business is currently non-existent due to COVID-19 travel restrictions. We also offer aerial cinematography services and have great relationships with major Hollywood film studios and directors.
What is the funniest/most strange customer request you've had?
We often receive customer requests that are borderline crazy - it's just the nature of our business. Whatever it is, we will only accept the mission if it can be done safely. There have been many weird requests over the years: most recently we were asked to fly a client's passport because he had left it behind in his hotel. He realized 3 states away aboard his private jet that he could not leave the country without it, so we followed him and delivered it just in time. Another customer asked to be lowered down into a McDonald's drive through for a music video. Unfortunately we could not accept this mission because we did not have the necessary hoisting permits.
What motivates you when things go wrong? What is the end goal?
Every business has its ups and downs, so it's important to to think outside the box and be prepared for unexpected circumstances. I believe that Wings Air is on the right track to grow despite the COVID-19 pandemic setting us back this year. As they say: what doesn't kill you makes you stronger!
What has driven the most sales?
Some of our most successful client relationships have come from word of mouth referrals. This is the best kind of advertising not only because it's free but because it inspires trust in people from the start. We also invest a lot in SEO and Google Ads, to be in front of the right people searching for the services we offer. My sales team also uses LinkedIn Premium aggressively to find new leads. Email is great to cultivate existing relationships and to keep our clients informed of new offerings.
Do you have any advice for someone just starting out?
My advice for someone just starting out:
Make sure you have enough money to ease the transition to the new endeavor. Starting a new business always takes more money than you think.
Make sure you have your family's support.
Stay with it! If you love what you will be doing, you will definitely succeed.
How do you protect yourself from competition?
We strive to stand out from our competitors by providing top notch customer service, innovative offerings and by cultivating a safety-first company culture. I'm happy to say that in our 18 years of operation we have maintained an outstanding safety record which has been acknowledged by numerous safety ratings and awards. In addition we were the first (and still are the only) US-based helicopter company to achieve Virtuoso Preferred Status in 2016. Our collection of curated luxury travel experiences developed in partnership with luxury partners aims to satisfy the unique demands of an affluent clientele.
How do you keep your business going amidst Pandemic?
Due to the negative effects of the COVID-19 global pandemic we are shifting our focus away from tourism-based services such as sightseeing tours towards essential services such as news gathering, power line inspections, emergency management and organ transplant flights.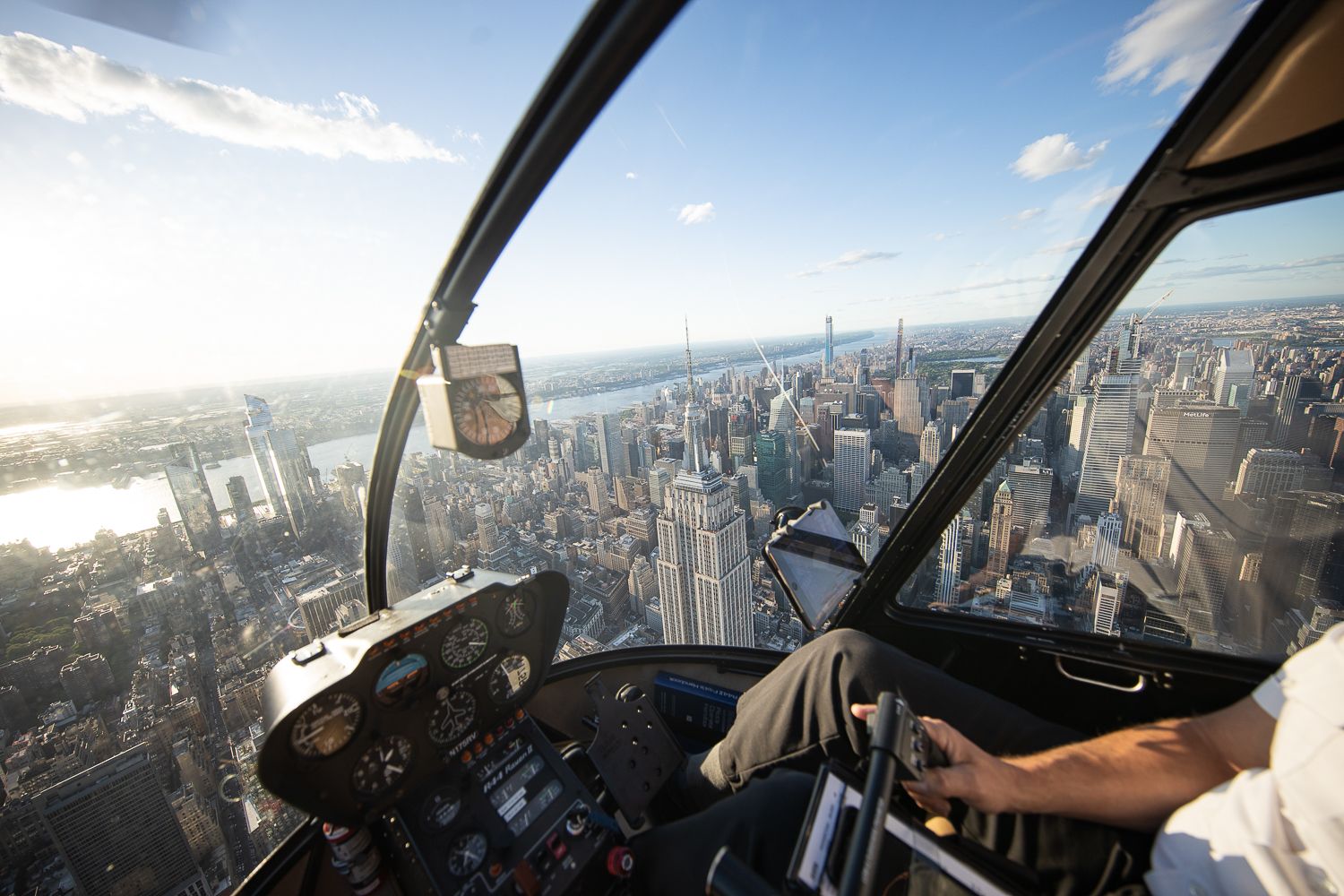 We feel that these new sources of business will provide more stability and a consistent cash flow in the long run.
What is current revenue? If you don't mind sharing
Our typical annual revenue is close to 3 million in a normal year but it's likely to be over 50% below that this year.
| Company Name: | Wings Air Helicopters |
| --- | --- |
| Founder: | Javier Diaz |
Comments