It was a lightbulb moment. For about the last 10 years, I ran an online marketing agency. We had dozens of employees and contractors, and everyone worked from home. There was no central office. Our business operations relied almost entirely on email communication. Throughout the day, we exchanged emails with vendors, contractors, clients, leads and with each other. In my business, email activity was a good indicator of workload and productivity; if my employees weren't emailing, they weren't working.
For businesses like mine, where every employee worked remotely, trust and accountability were incredibly important. I needed a way to monitor productivity and provide accountability for certain employees, and the usual time-tracking apps didn't give me what I needed. I began looking for a way to easily monitor email activity; a way to visualize the ebbs and flows of email throughout the day for each member of my team. But I was surprised to learn that no such solution existed. So, I decided to build the tool myself. Well, not exactly myself -- I'm no developer, but I hired a team of developers to build the app.
EmailAnalytics gave me the insight I needed to monitor my team's email activity, and helped me re-balance workloads among my team members, identify areas of productivity improvement and start new initiatives with my team members who had extra time to spare. EmailAnalytics started as a way to solve a problem, and that's what we're going to continue to do as we build more features and functionality to help our customers solve problems, gain insights, and improve team productivity.
I decided to build the tool on my own conviction; validation didn't come until I built the first version of the app, and I saw how helpful it was for solving my own goals. Positive customer feedback also helps.
How did you get your first three customers?
Organic search traffic from Google led people to the website, where they signed up for a free trial and eventually converted to paying customers. It has driven most of our sales. As a professional SEO, I have an advantage in this area and I focus nearly all my marketing efforts in this channel. =)
I don't really have any experience/expertise in this area; this was my first SaaS project, so I have learned a lot over the course of the last couple years. My experience is in the SEO & online marketing fields, but I had always wanted to build a SaaS product. There's no better way to learn than to jump right in! =)
Who is your target demographic?
Sales and customer service teams can particularly benefit from EmailAnalytics because it enables teams to monitor and improve average email response time. Companies of any size who have remote employees also find the tool useful because it enables managers to track team activity and productivity throughout the day, giving business owners and managers accountability for their teams.
How did you fund the idea initially?
I self-funded the idea entirely. Most of the funds came from profits from my marketing agency. Now, funding comes from the sale of that agency.
Any tips for finding first employees?
I hired a CTO that I found with help from Toptal.com. The team, currently, consists of just the two of us. It's really difficult to find all-star employees, but when you do, hold onto them and don't let them get away! As for finding first employees, I've had success on Craigslist, believe it or not, as well as LinkedIn.
What made you decide to sell your marketing agency and switch to email analytics?
Honestly, I just found myself more excited about EmailAnalytics as a long-term business than my marketing agency. Whatever the reason, I wanted to follow my passion.
What motivated you to start your own business?
I was motivated to start my own business (the marketing agency) back in 2010 for a few reasons. First, I wanted to be my own boss, so I could work when and where I wanted. Second, I wanted financial freedom, and I strongly believed I could reach it faster on my own than working my way up the company ladder.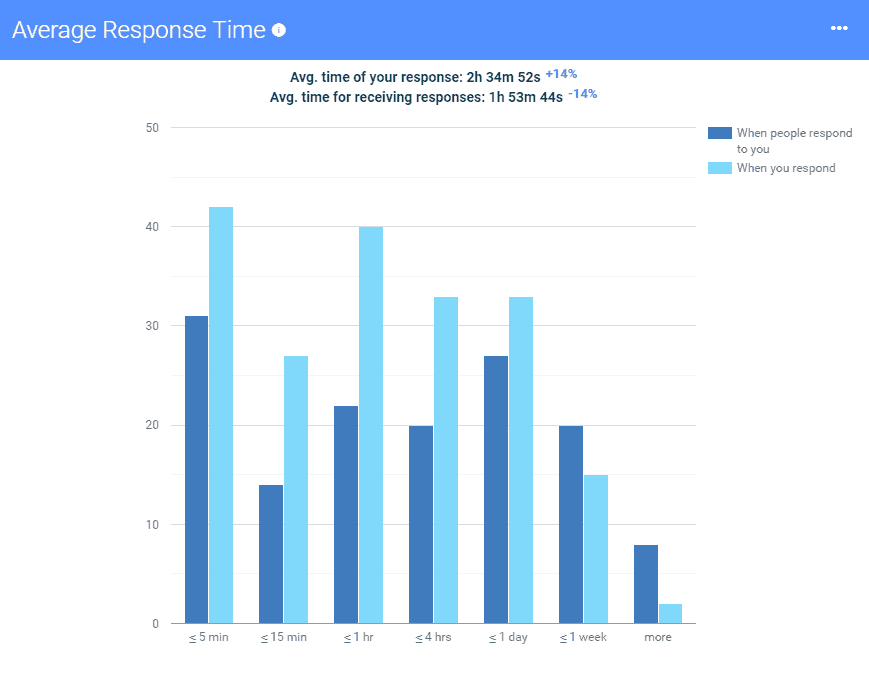 I actually started my business while working full-time at another company. Once my annual business profit surpassed my annual salary from my full-time job, I made the decision to quit my job and go full-time with my own business.
My family and friends were very supportive! I never got any negative feedback, only encouragement. That goes for both businesses -- the marketing agency and now EmailAnalytics.
What motivates you when things go wrong? What is the end goal?
Perseverance is something I think every successful entrepreneur needs to have. Things will always go wrong, but it's the ones that tough it out and solve problems and keep going that emerge on the other side and achieve their goals.
I just maintain a strong belief in myself and my abilities to get through challenges, and that motivates me to keep going. The end goal is to create a product that solves problems for people while allowing me to continue to enjoy the entrepreneurial freedom I've had for the last 10 years.
Do you have any advice for someone just starting out?
Be passionate about what you do. That passion will drive your success. If you aren't passionate about it (ie, if you don't want to be doing it) then find something else to do. You will burn out quickly if you're doing something you don't like!
What is stopping you being 3x the size you are now?
There are a few features we need to launch, and then we need to start a sales outreach campaign to build awareness from our target audience. I'm waiting until we launch some critical new features before ramping up marketing efforts. So, it's just a matter of time!
How do you protect yourself from competition?
I monitor competition using various competitor analysis tools, and by simply checking their websites from time to time to see what they've got going on. The most important thing to protect myself from competitors is to win on the organic search front. If I can outrank my competitors in Google, I have a huge advantage. So I always focus on doing what I do best; SEO!
I wish to have trademarks/IP/patents but my lawyer has advised me that it's not viable at this time.
What are the top 3-5 apps your business could not run without?
I really like AgencyAnalytics for monitoring organic search rankings, Google Analytics traffic, and Google Search Console data all from a single dashboard. I also really like Ubersuggest, which is a competitive analysis tool, as well as a keyword research tool. Intercom is fantastic as well; I use it for communicating with customers using the app, and for sending marketing emails.
Are there any releases you can tell us about?
I'm not working on anything else at the moment -- EmailAnalytics is my focus! A new version of EmailAnalytics is coming very soon, and we're always launching new features and functionality. Check out the free trial and you'll get on our mailing list, so we can notify you of new updates to the tool!
I'd like to continue expanding our set of features and functionality as we build in the capability to scale to larger enterprises. I'd also like to integrate with Outlook and other mail providers, as right now we are limited to Gmail and G Suite.
Would you ever sell?
I'm always open to opportunities, so if the right one comes along, I'd consider it! However, I love working on EmailAnalytics, and if I sold it, I don't know what I would do next. I'd have to find something else to build, I guess!
| Company Name: | EmailAnalytics |
| --- | --- |
| Founder: | Jayson DeMers |
Comments