It goes back to the year 2009, I was about to complete my degree in Computer Science and just like many others I was drafting my cover letter for interviews.
But I was not enthusiastic about getting hired for a full-time job. It was the entrepreneurial bug that was holding me to do that. So I took a different route.
Was it a lightbulb moment or gradual moment to start Techuz InfoWeb?
I started working on a product with my friends. It was going great. We had almost completed the development part, everyone was excited about the launch but due to some reasons we had to drop the idea
Of course, that felt awful. We had worked on that for almost a year. But something better was about to happen.
While developing the product we gained insights on how to develop a product and what it takes to deliver the best quality on a budget. And I remember most of the development service providers at that time were not that good. So this was the time to get into this business and that's how I started Techuz, a web and mobile app development company.
How did you get your first three customers?
I received my first client through a freelancing platform named Elance (now Upwork). The client was an ex-C-level executive of a renowned organization looking to develop the front-end for his new project. He was satisfied with our work and referred us to a few of his colleagues looking for development services.
Who is your target demographic?
Most of our clients are from the US, UK, Europe and Australia. We work with brands of all sizes — from early-stage startups looking to build their MVP to enterprise-level software development projects.
What is the funniest/most strange customer request you've had?
Sometimes we receive quite funny project requests such as building a fully-featured social media platform just like Facebook for $500.
How did you fund the idea initially?
It was completely bootstrapped. I started small with every dollar put in from my pocket. Of course, it was risky but I had complete control over the company and decisions.
Where did you meet your founding team? Any tips for finding first employees?
My founding team were my friends and references from my network. Use your network — that's the best way. Approach your acquaintances, friends, relatives and second-degree LinkedIn connections. That's how I found my first team. As a startup it can be a tall order to find your dream team — people don't want to leave their high-paying jobs in established companies to explore new opportunities. The doubt creeps in when they think about leaving the comfortable cubicle to work for a startup. So you need to provide something better, if you can not match the high pay, you should help them grow their career.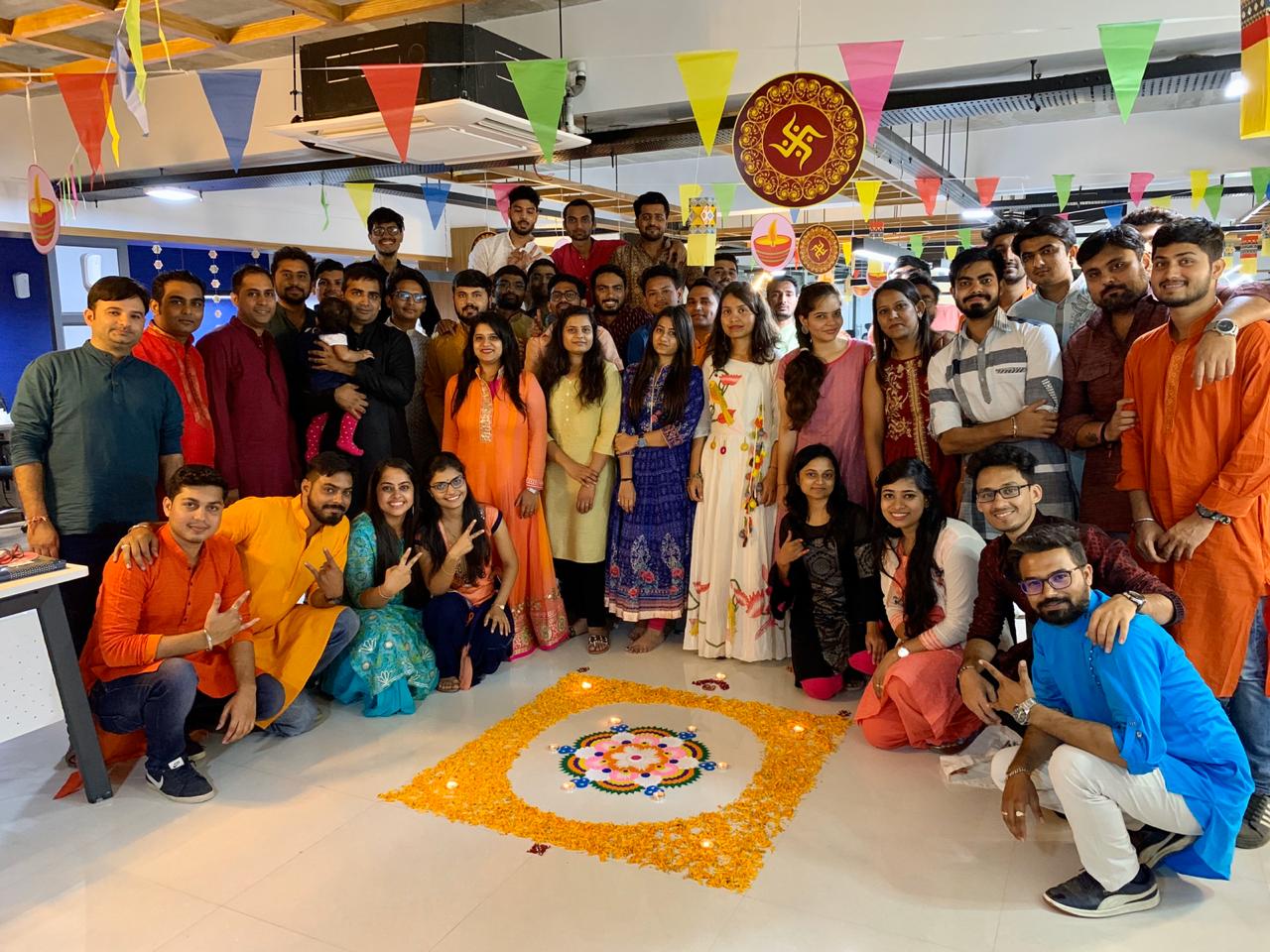 I focus on helping my team to achieve growth and personal development. If they grow — so will Techuz. And apart from this, it fosters more than just an employee-employer relation. A relation of trust that reaps far more in the long term.
How do you protect yourself from competition?
In the software development industry, there is always someone who will sell cheaper services than you. Competition is savage. You can't ignore it. It's the universal truth of this business. But this doesn't really bother us. Because for us it's not about the pricing or providing services at cheaper rates but rather focusing on providing value to our clients. In fact, that's the secret of our sky-high client retention ratio. We provide quality services. Clients stay happy. They return to us with more business. It's that simple. Consistent quality work is the best way to deal with competition.
Where do you see the company in 5 years?
We have plans to work on our in-house products and that's what I look up to in the next five years. We'll gradually venture into software products along with our services.
Would you ever sell?
Not really. I enjoy what I do and have worked hard to build a brand. As of now, I don't think of selling the company.
| Company Name: | Techuz InfoWeb |
| --- | --- |
| Founder: | Vaibhav Shah |
Comments