Hiro Mitsui is the Executive Chef & Founder of Ramen by Uzu which is famous in Washington, D.C. His unique takes on Japanese staples made his business a huge success in states.
Ramen by Uzu was opened in D.C.'s Union Market in 2017 after Hiro's string of jobs in kitchens. It is where he learned the ropes from both the perspective of a chef, and a business owner.
Was it a lightbulb moment or gradual moment to start ?
I have always had a passion for cooking and for Ramen in particular. As the youngest child of six, I grew up helping my mother cook for the family, as the rest of my siblings went off to work in our family factory. When my mom went grocery shopping for the week, she would drop me off at the Ramen shop next door, where I'd sit and wait; my father's favorite dish was a bowl of Ramen, and the cuisine has always held a special place in my heart. That being said, when I originally moved from Japan to Washington, D.C., it was to play semi-professional basketball – a far cry from cooking Ramen! After two years of playing basketball in the nation's capital, a knee injury took me down for good. I needed surgery and it was the end of my career as a professional athlete.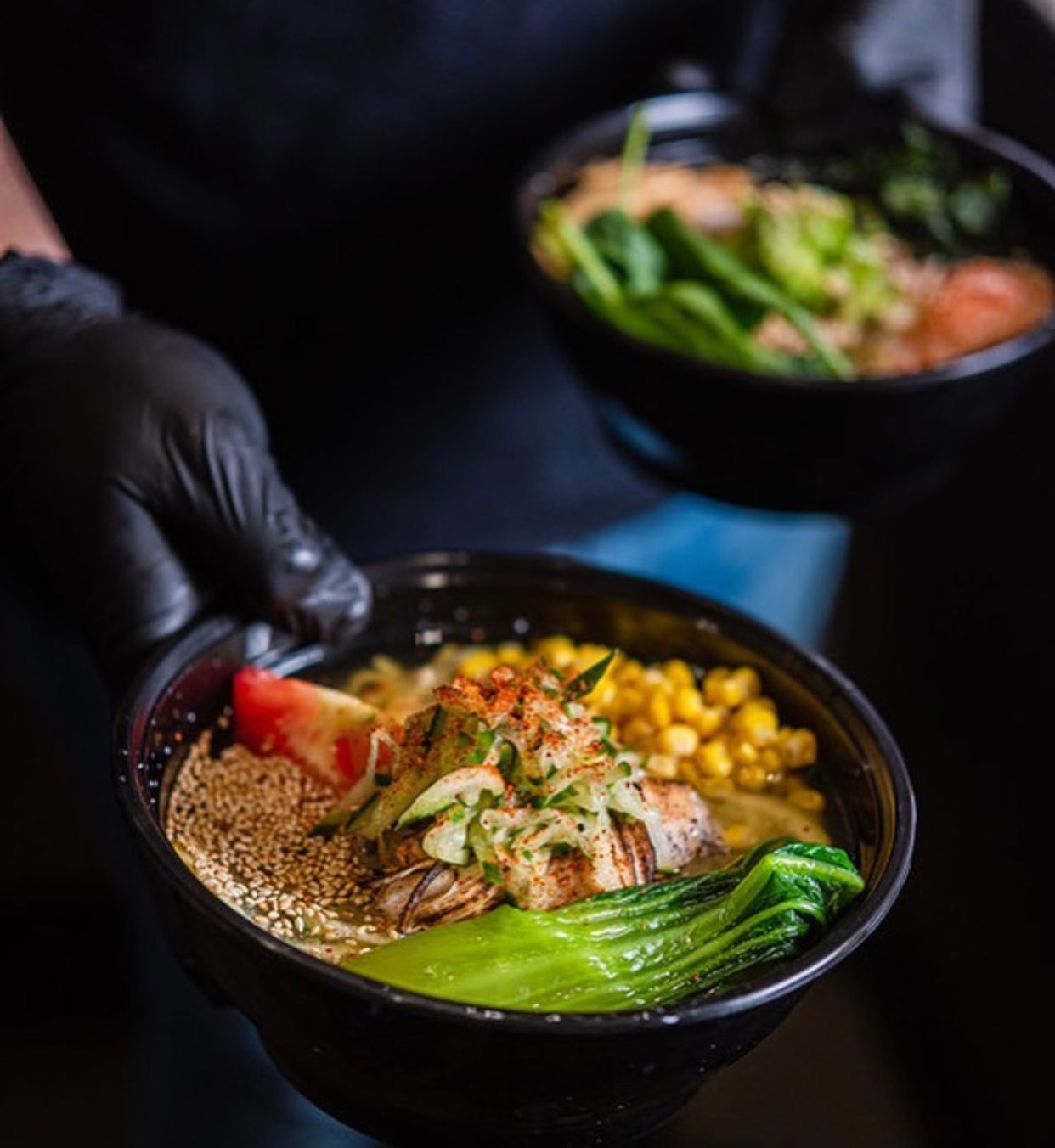 I applied to work at Toki Underground, one of the best Ramen restaurants in DC, and started as a line cook, learning the ropes and getting back to my Japanese roots and my love for the dish.
Did you have any experience/expertise in the area?
I opened Ramen by Uzu in DC's Union Market in 2017 after a string of jobs in kitchens, learning the ropes from both the perspective of a chef, and a business owner.
Who is your target demographic?
Our target demographic is anyone and everyone who enjoys good ramen! One of the amazing benefits of being located in a food hall is that we typically get a perfect blend of
Regular lunchtime customers that walk to the market on their lunch breaks, and
Weekend shoppers who may be experiencing the market or ramen itself for the very first time. We're on a mission to bring unique takes on a Japanese classic to the wider D.C. area.
How did you fund the idea initially?
When I first opened Ramen by Uzu, I didn't have any investments or seed money. I just saved as much as I could for a few years working as a server and cook. When I decided to become an entrepreneur, I began to host pop-ups in my mentor's spot in Union Market. After a year of doing pop-ups in and around Washington, D.C., I opened Conbini by UZU for six months inside of Shopkeepers, a neighborhood boutique, cafe, and gallery in DC. After that, I was able to secure my own contract at Union Market for my own space. Throughout the entire process, my dedicated wife, as well as one of my friends from a previous restaurant, worked with me when they had a chance to help me make my dreams come true.
Where did you meet your co-founder/founding team? Any tips for finding first employees?
After we got our location in Union Market, it was me and my pal for the first year. We worked crazy hours, but we survived. Eventually, we had worked ourselves to the bone, so we decided it was time to slowly bring in other employees. One by one we grew the team to five employees. Hiring has been a slow and steady process because, in terms of hiring, it's been critical for me to find people who fit your work culture. This is such a tight-knit team, and we spend way too much time together to not get along!
Did you run any companies prior?
My parents had their own businesses in Japan, so I was raised with the mentality that I should strive to be my own boss. They ran different businesses, from a Koran BBQ restaurant, to pachinko (also known as Japanese slot machines!). They did what they had to do to survive, and that completely shaped how I live my life.
What motivated you to start your own business?
I was ultimately motivated to start my own business because I'm stubborn and don't like to listen to others! My dad has always been my role model, and I learned from him that the best way around following someone else's orders is to work for yourself. I'm not sure if that's true for everyone, but it tracked with me. Unfortunately, my parents' businesses all failed because they did not have the knowledge they needed, or the right network to run a successful business. I don't have a formal education in business management, but I'm fortunate enough to have a network of other chefs and restaurant owners who have helped mentor me throughout my career and I'm incredibly thankful for this tight-knit community.
What were your family and friends first thoughts on your company?
When I told my family that I was trying to open a restaurant in the United States, they were shocked – and I don't blame them – because I couldn't speak a word of English when I first came to this country.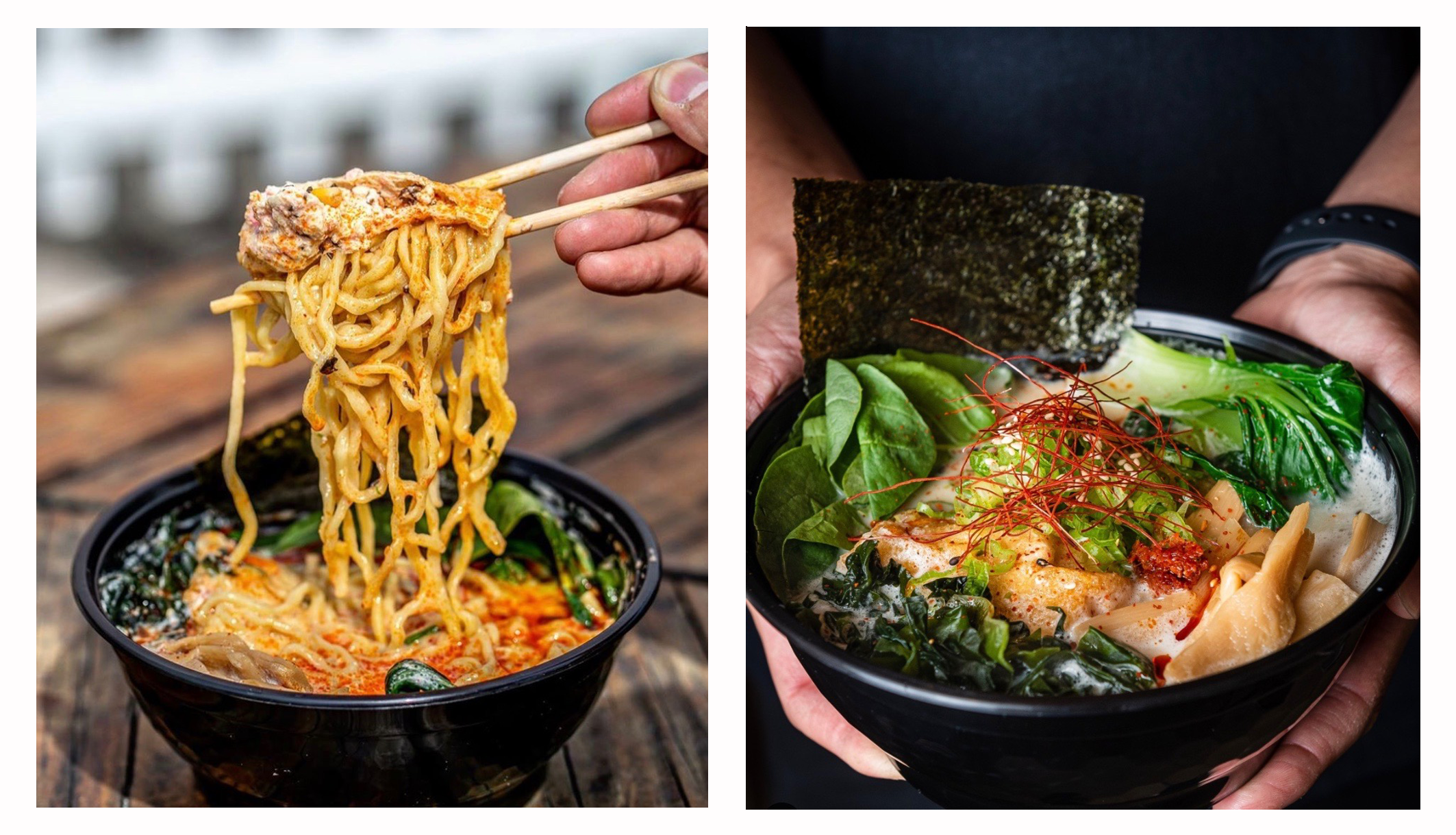 They couldn't believe that someone like me could run a successful restaurant in a foreign country, which motivated me even more to show them that I could do it.
Do you have any advice for someone just starting out?
My advice to anyone who is just starting out in the business world – especially during these uncertain times – is not to get tied down with a lot of overhead. You don't need a full kitchen to start. Grow as you go; see if there is another way to achieve what you want without going into debt. This is one of the most important lessons I learned from my mentors along the way.
How do you protect yourself from competition?
My biggest tip for protecting yourself against competition is to work directly with your biggest competitors! Washington, D.C. isn't that large of a city, and there are plenty of options for good ramen here, but we all provide something a little different – it all depends on what the customer is looking for! When I first started cooking, I worked at Toki Underground, one of DC's most popular ramen spots. OG Toki, Erik, mentored me to get my own ramen business off the ground and continued to be a support system for me to bounce ideas off of and collaborate with.
What are the top 3-5 apps your business could not run without? Why are they essential?
Instagram has been an indispensable platform for us, that continues to provide unparalleled engagement and marketing. Our followers are engaged and often comment and direct message us with questions or comments – or better yet, with pictures of their Ramen! It's exciting to interact with our community of supporters directly, and has also proved itself an awesome tool for word-of-mouth advertising.
What are your favourite books or podcasts?
My favorite podcasts are Business of Hype, Ben Baller, and Mike Tyson's podcast.
Business of Hype: Successful people from all walks of life are interviewed. They each talk through their origin stories and discuss where they are now and how they made it. It's super inspirational to see others succeed and to hear the details around how they did it.
Ben Baller: He talks a lot of $hit, but I agree with most of it! His parents are Korean and immigrated to this country, so I feel connected to him as a fellow immigrant.
Hotboxin' With Mike Tyson: Currently, Mike is very spiritual and grounded. It's interesting to see how someone can change over the course of their lifetime. He also brings in successful people to interview, and I learn a lot from listening to their journeys.
What are the next products you're working on? Are there any releases you can tell us about?
My newest product is a DIY Ramen Kit, which has been a huge hit for everyone social distancing right now. The kit comes complete with my homemade ramen broth, fresh, house made noodles, and traditional Japanese fixings like sweet corn kernels, bamboo shoots, and seaweed. It's been surprising to me that people are still reaching out to work on new projects given the current pandemic, but I'm excited to keep working.
Where do you see the company in 5 years?
Right now, amid the Covid-19 pandemic, it's more difficult than ever to plan for the future. In five years, I'd like to have built out my own delivery platform and expanded DIY kit selections. Because of COVID-19, our model has to change to fit with our new reality.
Would you ever sell?
While I don't currently have any plans to sell my business, of course I would consider, but only for the "right" price; everyone has a price!
| Company Name: | Hiro Mitsui |
| --- | --- |
| Founder: | Ramen by Uzu |
Comments