An entrepreneur to his core, Perry started his own creative agency after graduating from Arizona State University. After 9 tumultuous years (including an affair and struggles with addiction), he realized he was overextended and needed a change — and Design Pickle was born.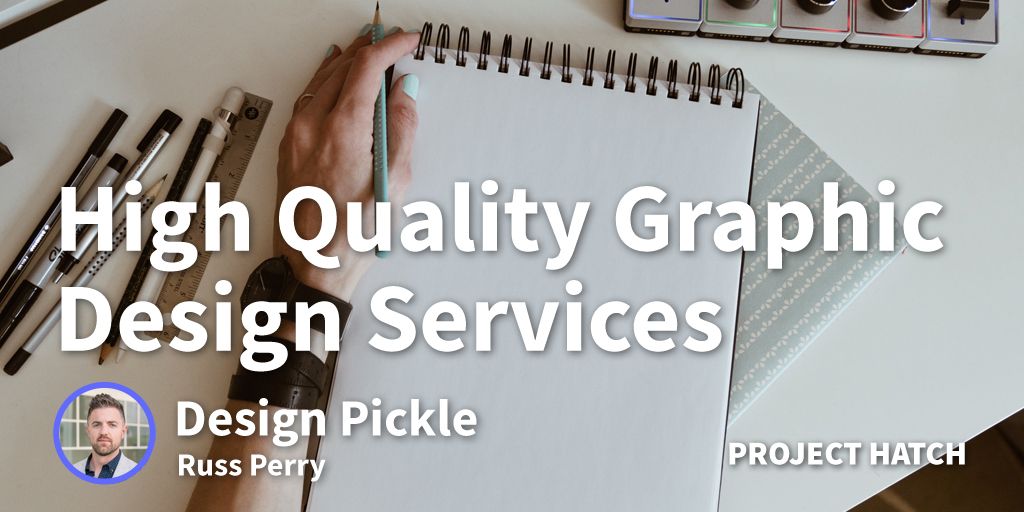 Pulling inspiration from the idea that everyone should have access to seamless graphic design — a problem he often faced at his agency — and his love of pickles, Perry set out to build the pickle-themed company with zero outside funding.
Was it a lightbulb moment or gradual moment to start Design Pickle?
The idea of Design Pickle really was built after I had a very unsuccessful career as a creative agency owner. The business ended up failing for a lot of reasons, not because of my partners — completely because of me. I was kicked to the streets, metaphorically speaking, as an entrepreneur with no direction. I started consulting and during this, was working on a lot of production design and marketing, and had a really darn hard time finding creatives.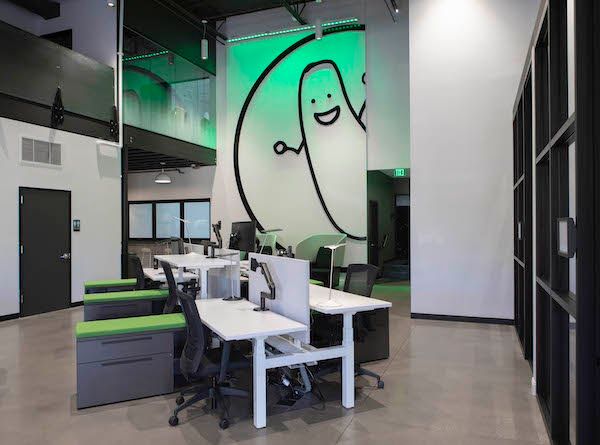 Creatives that could fit my budget, were available, and could be there consistently. So like any true entrepreneur, I found a few people to help me, and started using a mini creative production system inside my consulting business. It got to the point where my consulting clients started using the system without me — they would request designs, get them back, and frankly, I didn't even know about them.
How did you get your first three customers?
At one point, I had a client say thank you for a business card design project — I really had no clue what he was talking about. That's when the light bulb went off. I just said, "wow, this system is working so well for my clients, I wonder if I could sell this to other clients." I did some research and couldn't find any graphic design services or companies out there selling design like a software or with a subscription-based model. I decided to give it a go and to try to sell this design system on a monthly subscription, at a flat-rate, where you can use it as much as you want.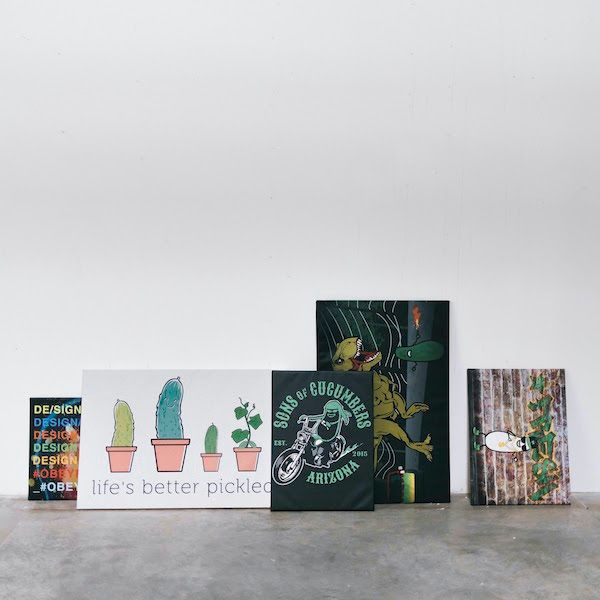 I love pickles, so the brand Design Pickle honestly came about because designpickle.com was available.
How did you validate the idea?
At the end of the day, the validation of my idea was simply around that I needed it first. Isn't that kind of how every great business starts, you scratch your own itch? Turns out there are a lot of itchy people in this world, and we've been growing ever since.
Who is your target demographic?
Our ideal customer is someone working in some type of business function — which has shifted a bit since the early days, when we targeted the entrepreneur/owner. While we still love this group, we're finding more success targeting people who work in a department, whether it's sales, marketing, or design (we have a lot of clients that are designers), and need content on a regular basis. These people are executing regular campaigns; it's part of their business. Maybe they're part of an agency and are looking for someone they can trust to deliver consistently.
What is the funniest/most strange customer request you've had?
The strangest customer request we've ever had is probably not appropriate to share, but one that does come to mine is Clown Tech — they're a clown training school. I don't know how they're doing nowadays (they're an older client), but we helped them design a lot of their collateral and marketing materials to train the next generation of clowns.
How did you fund the idea initially?
We're self-funded and always have been. We're lucky to have a pricing model that lends itself to quick growth; this very pricing model (though it's been adjusted over the years) allowed us to be profitable in our first month.
Any tips for finding first employees?
In the early stages, my team was made up of the people that do the work. My first employee was my good friend from high school, Jim Pedicone. He had very little experience in what we were doing specifically (he had tons of experiences elsewhere), but I could trust him. Finding someone you can trust, that you can give any task to and know it's going to get done — that's the secret. He's still with us today as our Chief of Staff, and is our go-to guy for all our big projects.
Did you run any companies prior? What motivated you to start your own business?
I was an entrepreneur before this. I truly believe a lot of my success with Design Pickle is because I had 8.5 years of mistakes and learned from those. When Design Pickle was launched, there was a huge backlash in the local creative community and to this day, there still is.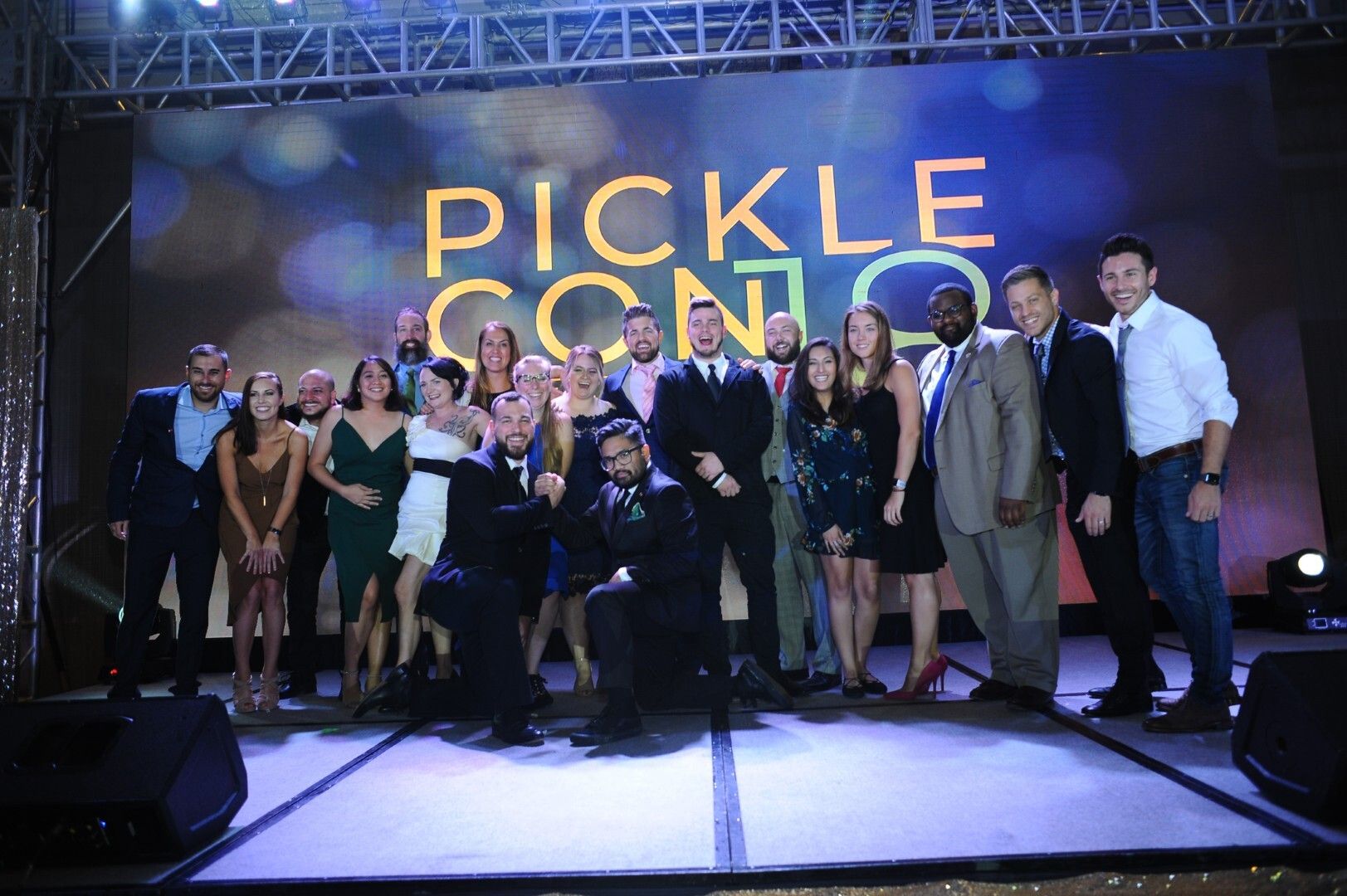 For me, it's about educating those who may not understand our model — whether it's the local creative community, or family and friends. Since the beginning, the goal has always been to lead the way in design innovation and make a difference in the creative world on a global scale.
Do you have any advice for someone just starting out?
My number one piece of advice to anyone starting out is to know your numbers. This business was started with a clear financial model, tons of assumptions, profit and loss statements, and everything I thought the business was going to do. Here's the thing: I was completely wrong, but I knew I had a plan. When the numbers came back differently, I made the adjustments and knew how that would impact other aspects of the business. Also, whatever it takes to make, you sell it for more than that. That was a huge game changer for us.
What has driven the most sales?
80% of our sales come through Instagram, Facebook, and other social channels. Our ideal clients aren't searching on Google to find our services. They already have somebody — an employee, an agency or freelancer that they know, love, and trust.
We want to come in to say we could do something differently — maybe not replace their chosen person, but take a lot off their plate. We do a ton of creative, funny things on YouTube to try to disrupt the conversation, then follow that up with ample amounts of targeting and re-targeting. You probably have seen this if you've been to our website.
What is stopping you being 3x the size you are now?
Growth for us is all about growth capital. We can spend as much as we have on growth, but we only have a finite amount of profits to invest. The next stage for us is potentially seeking out growth capital, if and when we feel it's a good time to do so.
How do you protect yourself from competition?
Anyone can go out and resell a creative designer's time; that isn't hard to do. But our difference lies in doing it at scale — completing 20,000 design requests a week, with the capacity to complete 200,000. We have 500 creatives all working together under one roof, on one system, with AI technology and automation — that's our unique competitive advantage. We are about creating a long-term relationship and experience; we're not going to quit and get hired somewhere else, or decide we want to get into pottery, or move to Fiji. We're here through and through.
Do you have any trademarks?
We do have trademarks! One is a hand-drawn pickle logo I drew before the company launched, and our company name is the other.
What are the top 3-5 apps your business could not run without? Why are they essential?
Our number one app is our custom-built platform — we call it the Design Pickle Platform. We wouldn't exist without this.
Slack is our home base, and our watercooler. Our teams use this app across the globe to streamline communication. We also use Slack to communicate with our Pro clients.
Trainual is another big one for us — it's a learning management system that houses all of our employee and team onboarding and training. While I am now an investor, I invested because it helped us dramatically when we started to grow and scale.
What are your favourite books?
The Messy Middle by Scott Belsky is one of the big ones for me; we just had a big group study/book club to discuss it as a team. The lessons in there are so important and relevant right now. The E-Myth Revisited by Michael E. Gerber is just a classic book. Really good for people starting their own business. Deep Work by Cal Newport — this is a fundamental book about how to focus and get to that deep state of creation. I try to practice and become better at that every day.
What are the next products you're working on? Are there any releases you can tell us about?
We have a lot on the horizon! Our 100% original stock asset library, FreshStock, is launching soon. We are also pushing heavy into expanding our service offerings — we just launched Custom Illustrations, and later this year we're going into Motion Graphics. Next year, we're hoping to add copywriting, video editing, and 3D modeling.
We're excited to keep growing our team globally. We're in 6 countries, and will soon officially be in 10. The hope behind that is to be the best employer of creatives in the world; that's our mantra.
Where do you see the company in 5 years?
In five years, I see the company heading towards going public on an IPO, or joining forces with a much larger company that would love to have an existing creative engine and client base.
What is current revenue? If you don't mind sharing Would you ever sell?
We're currently at a $14M annual revenue rate and growing, thankfully. As far as selling — well, there's always a price.
| Company Name: | Design Pickle |
| --- | --- |
| Founder: | Russ Perry |
Comments