| State | Alabama |
| --- | --- |
| Timezone | Central GMT -6:00 |
| Is Area Code 205 Toll Free? | No |
| Major Cities | Birmingham, Tuscaloosa, Alabaster, Bessemer, Northport, Pelham, Trussville, Helena, Jaspera and Gardendale. |
In a day to day basis we often received unexpected calls from unfamiliar numbers. These instances sometimes makes us wonder especially when the are code appeared into the phone's screen is not familiar to us. We might often search the web to know where or what country does it designates? Worry not, for we addressed below these concerns and more.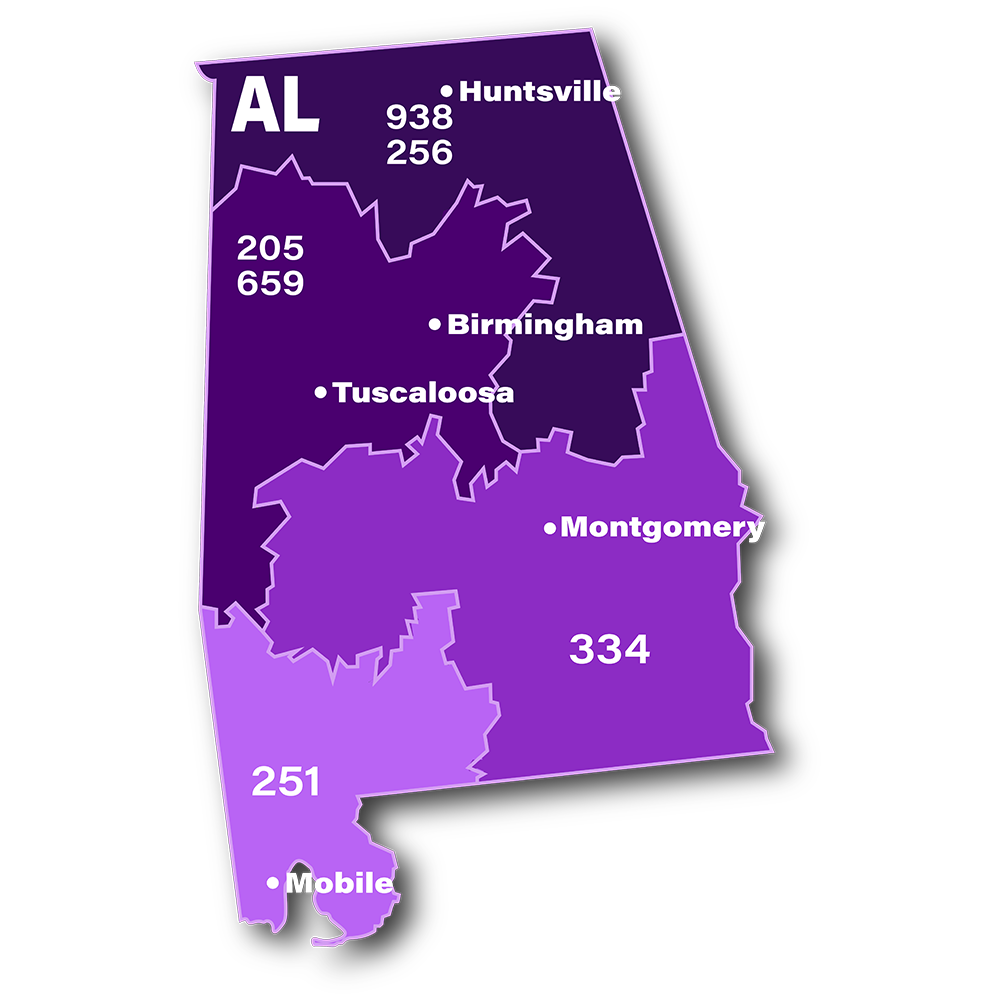 What is area code 205 and where is it coming from?
In 1947, AT&T and the Bell System created 86 area codes and one of them is area code 205. The area code 205 is located in the Central time zone also known as America/Chicago and originally served the entire state of Alabama. Area code 205 was split in 1995 creating area code 334 and in 1998, area code 256 was created since the numbering plan area was reduced. It is where the northern and eastern state of Alabama were assigned.
Some of the major cities that this area code covers are Birmingham, Tuscaloosa, Alabaster, Bessemer, Northport, Pelham, Trussville, Helena, Jaspera and Gardendale.
Is area code 205 a scam?
Unknown phone calls are very common nowadays especially that telecommunications are always innovating and is already very accessible. If ever you receive one, the most important thing you need to do and remember is that do not share your personal information.
If the unknown caller starts asking you anything about your personal details, do not give in, drop the call and then block.
How do I block calls originating from area code 205?
Here are common guides on how to block unwanted calls from suspicious callers and/or scammers;
iPhone
Open recent call logs
Click the encircled "i" after the number
Tap on "block this caller"
Android
Go to your recent call logs
Tap on "details"
Tap on "block number"
Is area code 205 toll free?
205 area code is not a Toll free-number. It will charge when you perform long distance calls. Charges may vary depending on the location or the telecommunications provider. Usually charges on calls apply per minute.
In conclusion
We've all got unwanted calls from unknown callers. In order to avoid being a victim of scams, it is very important to be attentive always in answering such unknown calls. Scammers are masters hypnotizers and extractors. Do not be fooled by a sweet or pleasant voice you hear over a call, if it is not familiar to you drop it and if it keeps bugging you then its a call to block.
Comments