| State | Alabama |
| --- | --- |
| Timezone | Central Time (CT) |
| Is Area Code 251 Toll Free? | No |
| Major Cities | Mobile, Daphne, Fairhope, Foley, Saraland, Gulf Shores, AtmoreBay, Minette, Spanish Fort, Monroeville |
Area codes are created to serve a specific area or location. Receiving calls from an area code you don't recognize can be quite alarming. We might asked who could it be? Is it a scam or not? Where could it be coming from? These are the most common questions that come to our mind whenever we receive disturbing calls. To know more about area codes here's what you need to know more about area code 251.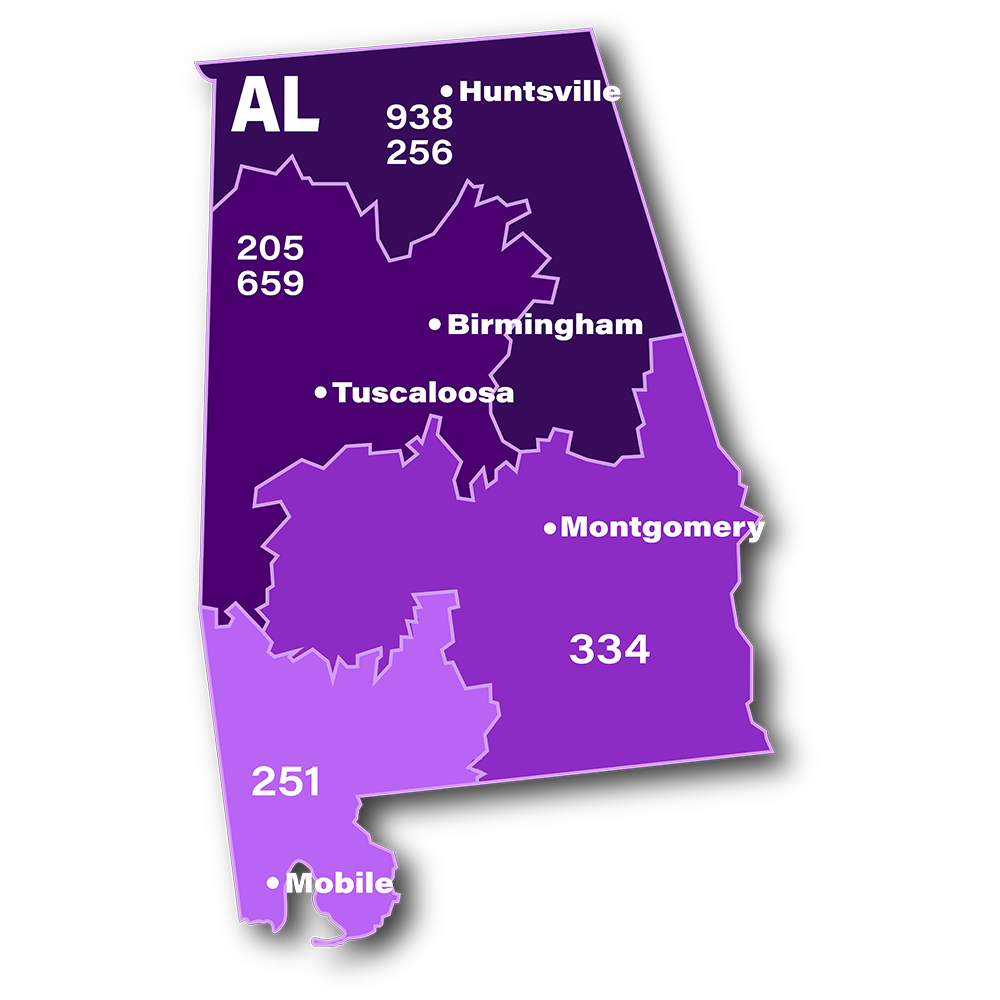 Where is area code 251?
In 2001, the area code 251 was officially put into service serving the state of southwestern Alabama. This area code was created from a split of area code number 334.
Some of the areas covered by area code 251 include Atmore, Bay Minette, Brewton, Citronelle, Daphne, Fairhope, Foley, Gulf Shores, Jackson, Mobile, Monroeville, Orange Beach, Prichard, Saraland, Satsuma and many other communities throughout the state of southwestern Alabama.
Are calls from area code 251 a scam?
Since there are large numbers of 251 code that are being used nowadays, which includes companies, businesses and personal users, scammers took this as an advantage to trick people and make them believe that they are a representative calling from a certain company or business entity. Do not fall for their tricks. If they mention a company name or institution, run a quick search in the internet to know if they are legit. If you can't find any information about them, it's a red flag to drop the call and block the number.
How do I block unwanted calls from 251 numbers?
Here's a quick guide on how to block numbers that keep on bugging you:
Open recent call logs
Click the encircled "i" after the number
Tap on "block this caller"
Go to your recent call logs
Tap on "details"
Tap on "block number"
Are calls from 251 numbers toll free?
251 area code is not a toll free code. Calls performed with this area code applies charge depending on location and duration. Rates depend on the telecommunications company that provides you with this service. They have different charges for local and international calls. You may ask more about this concern to your telecommunications provider.
In conclusion
Do not take calls from unknown people. If you don't recognize the number, let it missed. It's better to block the number to safeguard your personal information that they might be targeting. Phone scams are getting rampant, so you better be careful when answering unknown callers.
Comments