| State | Alabama |
| --- | --- |
| Timezone | Central Time (CT) |
| Is Area Code 938 Toll Free? | No |
| Major Cities | Huntsville, Athens, Scottsboro |
Receiving calls nowadays is quite scary, especially when the call is from an unfamiliar area code. Who is calling? Is it linked with scammers? Should I answer it? Where could it be from? These are just one of the most commonly asked questions when it comes to area codes. Wanna know more? Provided below are questions and information that might help you more about area code 938.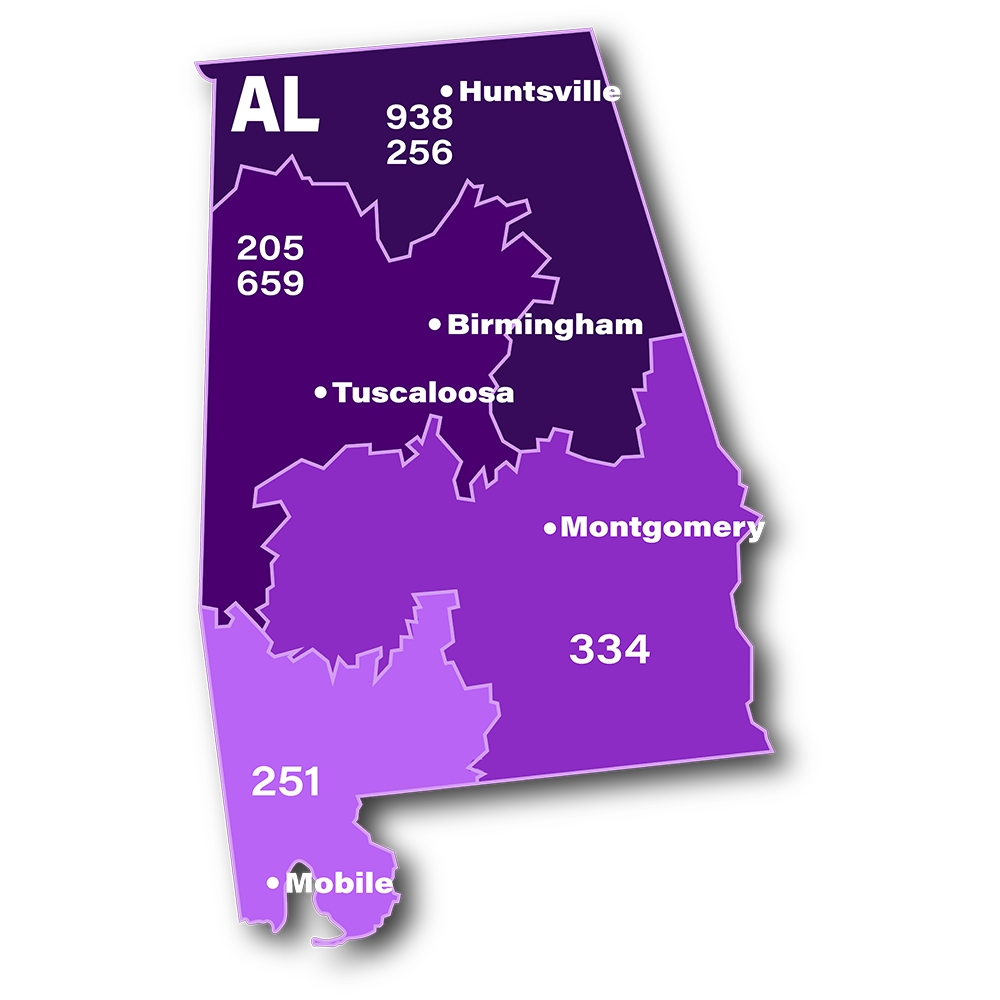 Are calls coming from area code 938 a scam?
Since a large number of 938 numbers are being utilized across North America, scammers could also be creating a scam phone number with it. One of the most common means in scamming people is via phone. Scammers calls your phone in which they only ring it once so you will be curious about them. This trick is what they called the "One Ring Scam".
Once you got curious, you tend to find out who is the caller, or where could it be coming from. In this way, you'll call them back without knowing a charge will be done from your account just by caller the number.
The calls might look like it is coming from one of the region in the United States, but is actually an international call. If you receive that you do not recognize at all, don't answer it. It is best to block the number from your mobile phone to avoid getting calls from the same number again.
Where is area code 938?
The area code 938 was put in service on July 10, 2010 to cover the north of Alabama and its cities. Area code 938 was first announced by the Alabama Public Service Commission on May 2009, as an overlay area code to the main area code 256. It is located within the Central Time and is one of the telephone area codes in the North American Numbering Plan (NANP).
Incoming calls or text messages from this area code could be located within the state of Alabama or its cities like Huntsville, Athens, Scottsboro, Madison, Anniston, Red Bay, Hanceville, Hokes Bluff, Moores Mill, Fort Payne, Alexander City, Jacksonville, Florence, Decatur, Muscle Shoals, and more.
How to block unwanted calls coming from area code 938?
If you want to block the suspicious calls coming from area code 938, follow these simple guide provided below:
If you are iPhone user
Go to recent call logs
Tap on the "i" that has a circle around it
Scroll down and click "block this caller"
If you are Android user
Open recent call logs
Click "details"
Click "block number"
Is area code 938 a toll free telephone area code?
No. It is not a toll free telephone area code. Both local and international calls that is performed from any 938-xxx-xxx user will be charged from their account. The charge may be per-minute of the call or a monthly/yearly subscription from a telecommunication company.
Comments