| State | California |
| --- | --- |
| Timezone | Pacific |
| Is Area Code 714 Toll Free? | No |
A new area code showing up on your phone can be unnerving. Here is a little more information if the number that shows up is 714.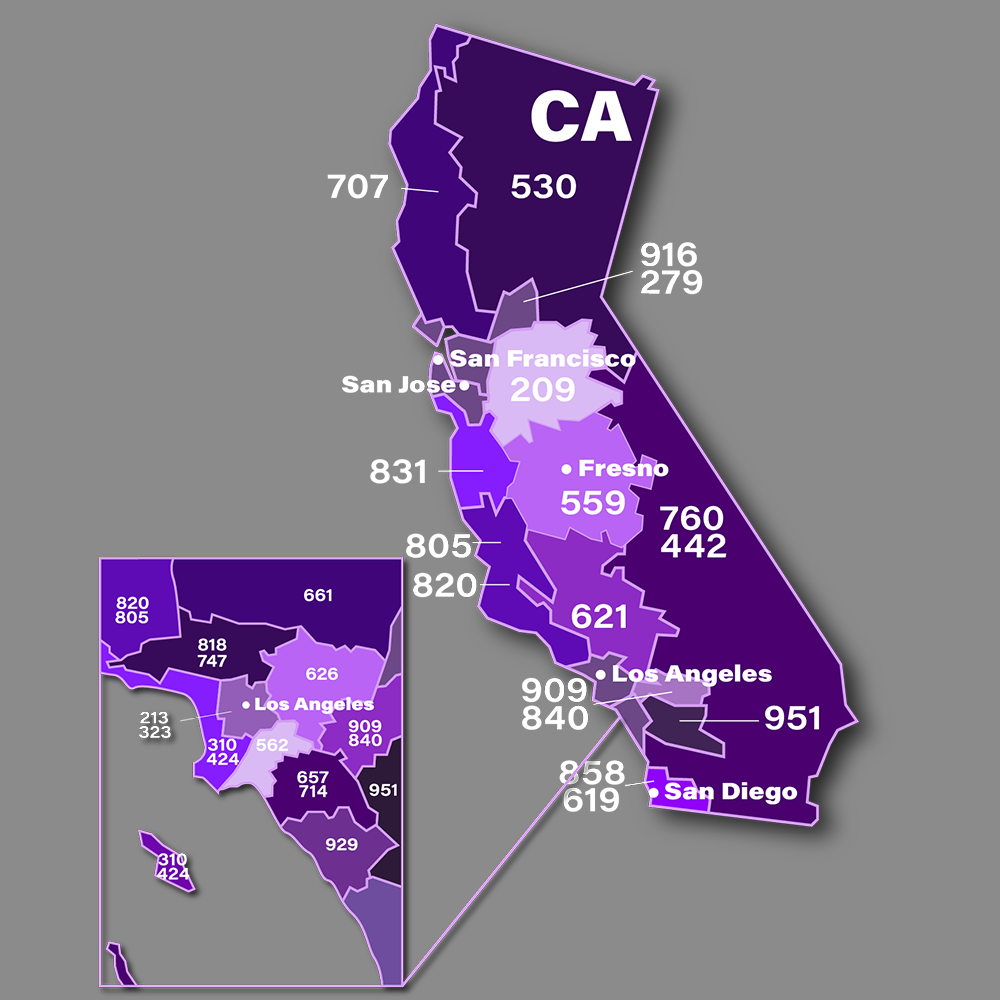 Where is area code 714?
Area code 714 operates within the state of California. The area code is overlaid by 657 to contain the increasing demand for new phone numbers. Area code 714 covers the northern part of Orange County and a section of Los Angeles County.
Major cities and areas at least partially covered by area code 714 include; Tustin, Placentia, Anaheim, Buena Park, Costa Mesa, Santa Ana, Huntington Beach, Fullerton, Cypress, Garden Grove, Brea, Irvine, Westminster, Yorba Linda, Villa Park, Silverado, Fountain Valley, La Palma, Stanton, Long Beach, La Mirada, San Bernardino county, a portion of Los Angeles county and parts San Diego with all operate within the Pacific time zone.
Parts of Chino Hills in San Bernardino County fall under the 714 service area. Some thing La Habra is covered by 714.
Origin of Area Code 714
Prior to the inception of area code 714, the covered region was under original area code 213. Area code 714 was created in 1951 in a flash-cut. At its inception, the area code covered a huge portion of southern California. The coverage extended to Nevada and Arizona state lines and up to the Mexican border. Area code 714 remained in service for over thirty years despite the rapid growth of Southern California. In 1982, area code 619 was created to offset the demand on area code 714. Area code 619 covered most of the southern and eastern portions. In April 1998, area code 949 was created, splitting part of Orange County from 714.
In 2001, a report issued by the CPUC indicated that only 3.9 million phone numbers had been registered under area code 714. This was slightly passed half of the allowable 7.7 million usable numbers allocated to the code. Area code 714 was running out of phone numbers by 2007 due to the continued growth in the number of cell phones and pagers. In September 2008, area code 657 was created to overlay 714, today it still has just a single overlay. The two area codes cover the northern and western parts of Orange County.
Area code 714 is part of the North American Numbering Plan (NANP). To call a 714 number you will need to country code prefix if you are dialing from outside America. This is followed by the three digit Numbering Plan Area (NPA) code which is associated with the geographic area you are calling. The three digit NXX or central office code is next, followed by the four digit subscriber number. Phone carriers for the area include Pacific Bell among others.
Scams in Area Code 714
With the high number of telephone users in area code 714, it is normal to experience telephone-related scams and fraud. While some scammers target victims' finances, others specialize in fishing critical data such as personal information. Here are some of the common scams in area code 714.
Package scams- This is the most common scam used to fish for personal information about unsuspecting victims. The scammers send a short message to individuals alerting them that a parcel belonging to them has been delivered. They proceed to ask for personal information before delivering the passage. Upon receipt of the information, the scammers go silent on their victims. Criminals use people's personal information to create fake identities used in different forms of crime, including financial fraud.
Robocall scams- A robocall is an automated call where a machine answers the call instead of a live person. They are the easiest form of scam to detect as you will hear an answering machine instead of a live person. Robocalls are commonly used by marketing companies to reach wider audiences. Robocalls were banned in California; however, scammers still use them for fishing information from their victims. Robocall software are programmed to place calls non-stop, as long as your number is in their database.
Avoiding telephone scams in area code 714 is easier than in other areas. For package scams, you should ignore the message if you are not expecting a package or parcel. You should block and report robocalls to the authorities.
Comments